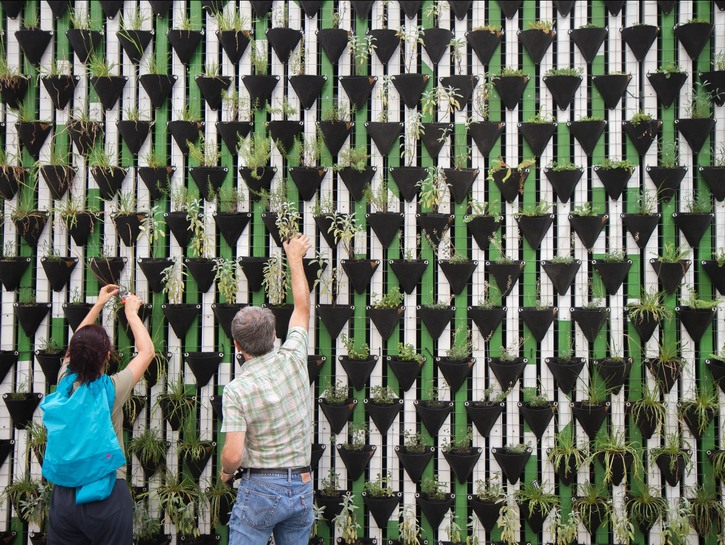 A volunteer vacation is an ideal way to spend your time once it's your own again. You can give back even as you relax and enjoy yourself. Still, there are a few things to consider before you go out on any humanitarian mission.
1. Figure Out Where You Want To Go
Volunteer vacations can take you practically anywhere in the world. It depends entirely on where you want to go. Keep in mind that this is an opportunity to see the world while giving back in some way. It's sort of an exchange. There's nothing wrong with staying near to home – goodness knows that you can do good things no matter where you are. However, this is also your chance to visit China, the Ivory Coast, Belize, or any other place you've always wanted to see. You're still taking a vacation, so don't feel as though you have to limit yourself to a staycation. Every city, country, and continent in the world needs help in some way, if not many ways.
2. Decide How To Give Back
You can volunteer to do practically anything, provided that it's in your wheelhouse. You may not want to volunteer for Doctors Without Borders if you're trained as an accountant, but there are still ways to provide healthcare and medical aid to under-served communities. In general, it's best to volunteer to do things about which you're knowledgeable and passionate.
Do you love animals? Look into volunteer programs geared toward nature reserves, animal care, or similar concerns. Share your skills with children and students if you have experience in teaching. Research the opportunities in which you're most interested to find out what's available.
3. Ask Around And Get Referrals
You're going somewhere you've presumably never been, doing something you've likely never done. It's imperative to ensure that everything is on the up-and-up. Once you have a few companies or groups on your short list, try to get in contact with travelers who have already gone on vacations with them. If possible, talk to folks who went on holidays similar to the ones that pique your interest. Blogs, review sites, and discussion boards provide a treasure trove of unbiased information, as well.
Regarding individual vacation packages, you need to ask about the accommodations you can expect, as well as the food. On a practical note, discover the nature of your tasks, what you're responsible for, and the details of the materials and tools provided by the vacation company.
More broadly, learn about the countries you want to visit. Research the local culture. Consider taking language lessons well in advance of your trip. It's much easier to help someone when you speak the same language, and it sends a genuine message to the people you help.
Do your due diligence in checking out each company you consider, as well. You don't want to travel with a shady group. Far too many scams make people think they're doing something good when in reality you end up paying for a fraudulent vacation.
Sadly, we can't simply count on the character and motivations of people and organizations who claim to be charitable. A little research goes a long way.
4. Don't Forget The Details
In addition to learning as much as possible about the culture and customs of the region you intend to visit, you need to think about the weather, the climate, and the types of activities you'll do there. That all has an impact on what you have to pack, and thus what you have to buy before your trip. It's unlikely that you'll need much in the way of formal wear, but you do need to protect yourself against things like sunburn and malaria.
You also need to consider what kind of vacation you expect. This is different from deciding on a way to volunteer. Some people want to mix sightseeing and traditional tourist activities with their volunteer work. That's a lovely idea, and there are sites geared toward travelers just like you. Popular volunteer tourism companies, such as i-to-i, for example, have packages that combine the two.
The exact location of the project is a crucial detail, too. Specifically, ask whether you'll work in the city or a rural area. You also need to know the breadth and length of the project. Some are a few days long, some are a few weeks, while still others may last a month or more. You don't necessarily have to stay for the whole duration, but you'll still need to know the information.
5. It's Not Cheap
This is not to put you off the idea of volunteer vacations. But they aren't more or less expensive than traditional holidays. Like anything else, cost depends on where you go, where you stay, and how long you're there. Domestic getaways aren't as much as a trip that takes you to another continent.
However, there's a misconception that you don't have to pay anything to go on a volunteer vacation. That's somewhat understandable. Some travelers don't understand why they have to pay to do work for other people. Even so, you're responsible for airfare, accommodations, food, and other essentials. To that end, a volunteer vacation isn't any different from a getaway based entirely on tourism. The feelings of accomplishment, fulfillment, and pride you receive from giving back to a community or group that needs help are priceless.
Unfortunately, all the things it takes to get you there still require cold hard cash.