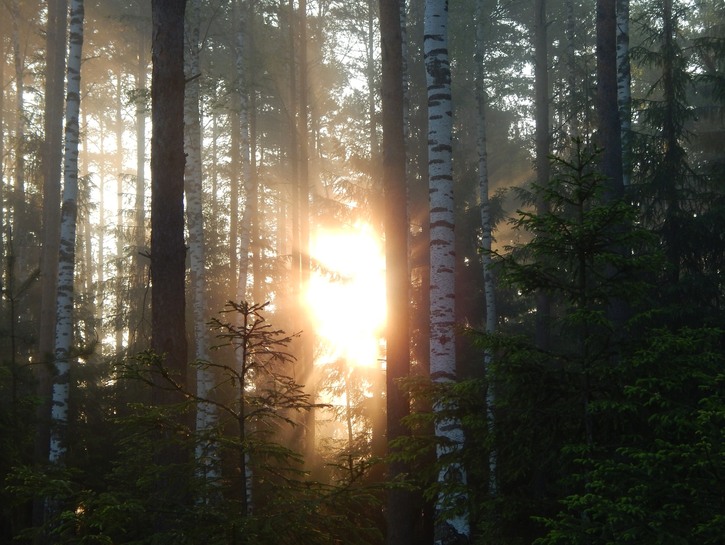 Russia a fascinating country to visit, with contrasting beauties from brilliant subtropical beaches to arctic wastes regions in the far north. What makes Russia even more interesting are these little-known facts…
1. McDonalds Will Have You Feeling Right At Home
It always seems a little strange to see McDonalds franchises in European countries, and it's all the stranger that Russia is actually home to the largest McDonalds in all of Europe. At one point it was the largest in the world (capable of seating 700 people at a time) but it's since lost that title.
If you're a fan of the classic golden arches, the Russia's flagship location is a must-see. You'll find it in Pushkin Square in downtown Moscow.
2. Travel The Country By Train
Trains have grown in popularity in recent years, with many opting for a more relaxing travel option. It's also an excellent way to experience the enormity of the Russian countryside.
In Russia, travelling by rail is an excellent choice. After all, they went to the trouble of building the single longest line in the world: The Trans-Siberian Railway. Its 9,200 kilometers (5,716 mi) span the Eurasian continent, connecting Russia's twelve time zones.
The line starts in Moscow and ends in Vladivostok on the Pacific ocean; if you were to take the journey non-stop, it would take 152 hours and 27 minutes to make it from end to end. Many travelers choose to make stops along the way and simply use the train as a means of progressing from one town to another.
Some great cities to stop at along the way include Kazan, Irkutsk, and Yekaterinburg.
3. Cats Run This Museum
History buffs will want to check out The Hermitage in St. Petersburg. It's arguably Russia's greatest museum, with nearly 14 miles of marbled corridors bedecked by an immense number of artifacts.
One of the most interesting features of this museum is the roughly 70 cats that guard its treasures from rodents.
This is no accident: it's actually a tradition that goes all the way back to 1746 when the Empress Elizabeth appointed the first feline guardians by decree.
4. The Best Underground Travel In The World
Moscow is widely acclaimed for its fantastic metro system, which is one of the fastest ways to get around the city.
Trains arrive in station every 90 seconds. At that blazing speed, it's estimated that more than 9 million people ride the Moscow metro every single day.
Beyond functionality, many consider Moscow's underground subways to be among the world's most beautiful, with bright, colorful trains, and stations that resemble art galleries and cathedrals.
5. Want A Beard? Pay The Tax
Men in Russia that were looking to grow a beard would have wanted to think twice during Peter the Great's reign.
The ruler instituted a "Beard Tax" that all bearded men would have to pay if they wanted to have facial hair.
The reason behind the tax? Peter the Great wanted Russians to be more like the 'modern' Europeans he had met in his previous travels and go beardless.
Fortunately, the tax was done away with and men in Russia are now able to enjoy tax-free facial hair!
6. Russia Is Larger Than Entire Planets
Russia isn't only the biggest country in the world by area, it's actually even bigger than the dwarf planet Pluto.
Its surface area covers 17.1 million square kilometers (10,625,447 square miles) with a population of 144 million people.
With such a substantial population and vast geography, there are countless amazing points of interest in Russia. The Gosolov Ravine in Moscow is one, with its quirky combination of (alleged) mythical woodland creatures and lovely walking trails. It's the perfect sanctuary in the middle of the bustling city of Moscow!
Bunker-42 is another unusual and oft-overlooked place you should check out in Moscow. Underneath Moscow, you'll find a massive tunnel system that leads to Bunker-42, a shelter once maintained for Stalin's personal use in the even of an emergency.
7. Fantastically Unique Cuisine
You can't go to Russia without at least trying Borscht. It might not always look appealing, but beetroot and beef soup is a staple in the Russian diet.
Beef stroganoff topped with butter, white wine, and sour cream is another must-try, not to mention filling!
For a classic Russian dining experience, Cafe Pushkin in Moscow is a great start! It's a very antique-themed dining room inside of an old nobleman's house. The immaculately formal service and the very Russian menu will give you a sense of the best traditional cuisine the country has to offer.