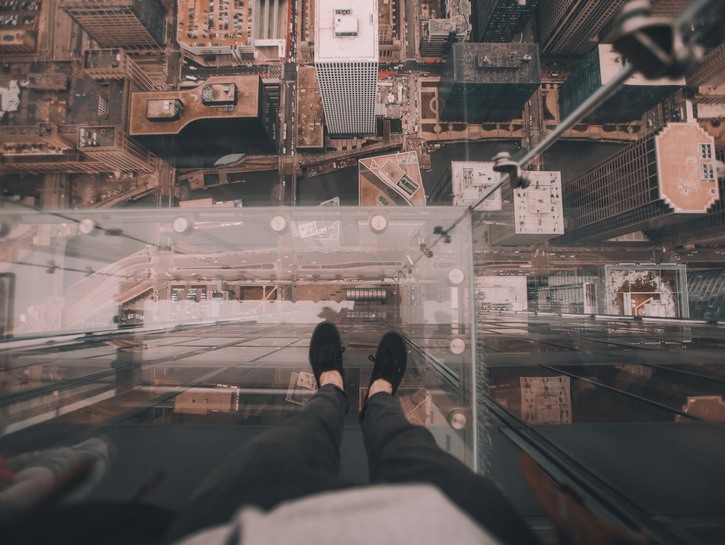 The great city of Chicago has plenty to keep you busy for weeks at a time. So, if you are just stopping by on your way through town, you will want to make the most of your brief time in the Windy City. Here are our picks for how to spend a leisurely Sunday in the Midwest's biggest city.
Sunday Morning
Chicago is a town that loves its brunch. French, Chinese, Mexican — nearly every cuisine you can imagine can be enjoyed in leisure on a Sunday morning.
Mindy's Bakery
Your first option is sweet, with a hint of savory. Chef Mindy Segal of Mindy's Bakery is a James Beard Award winning pastry chef. Start with an order of Mindy's Doughnuts, and follow it with a savory southern grits skillet or latke benedict. Finish your morning with sweet caffeine. There are six different types of hot chocolate from which to choose, each topped with a homemade marshmallow.
Jam Restaurant
Jam Restaurant is in the city's Logan Square neighborhood. It has been awarded the Michelin Bib Gourmand for six straight years. That honor recognizes restaurants that provide tasty food at fair prices. Jam recently moved to a larger space, but you can still count on your favorites like Hot Chicken & Waffles and Wild Boar BLT.
Sunday Afternoon
There are several ways you can spend your afternoon after getting your fill at brunch.
The Art Institute of Chicago
The Art Institute of Chicago welcomes you with its stately lions standing guard outside. The museum is one of the best in the country and boasts the works of masters including Van Gogh, Cézanne, Monet, Degas, and Renoir. In fact, it's home to one of the largest Impressionist collections in the world. In addition to paintings, there are suits of armor, sculptures, pottery, photography, and textiles from around the world. The Art Institute's collections are extensive, and you can easily lose yourself here. Before you realize it, hours will have passed, and you'll wish you had more time before closing time. Guided gallery talks take place daily, but the times and topics change from day to day. The museum does charge admission, but it's part of the city pass if you choose to get that.
Maxwell Street Market
One Chicago Sunday tradition is Maxwell Street Market. It's basically a flea market in the South Loop on Desplaines where they sell everything from socks to scarfs. The market is known for its excellent Mexican and Latin street food and its polish sausage sandwiches. The most interesting thing about the market is its history. It's basically the oldest flea market in America, started in the late 1880s by Jewish Immigrants. It grew to include a vast array of products, especially during its heyday in the 1920s. After World War II, the area also became known for the Blues musicians playing on the street alongside those selling their wares.
Oak Park
If it's a beautiful day, a walk or bike ride around Oak Park is a perfect way to spend an afternoon. That town is home to the largest collection of Frank Lloyd Wright buildings in the world, including his home and studio. A walk or bike tour allows you to see a lot of Oak Park, which is just west of Chicago. During the tour, you'll see more than 20 of Wright's designs. The group leaves at 9:30 a.m. and lasts two hours. You can bring your own bike, but if you don't have one, it's included in the cost, which is about $50. The guided walking tour lasts three hours and costs $60. You'll be walking less than a mile, but you'll see about 10 of his designs. It's a good idea to make a reservation for either tour.
Untouchable Tours
A fun afternoon activity with a bit of a seedy element, takes you back to 1920s Chicago when gangsters ruled the city. The 'boys" at Untouchable Tours will show you the old stomping grounds of Capone, Moran, and Dillinger. You'll see parts of Chicago you otherwise wouldn't, and see the history of the city through the eyes of its villains. The guides have fantastic names like 'Shoulders' and 'Slippery Sloop', and they make it worth your while. They even dress the part! It costs just under $40 per person, and you do need to make reservations. Keep in mind: while they won't break your knees if you cancel, you also won't get your money back. No refunds once you're booked.
Sunday Evening
Chicago-Style Pizza
End your day with the pizza for which Chicago is famous — deep dish. Uno Pizzeria lays claim to inventing the pizza style, which features tall crust and sauce on top. If you've never tried it, don't worry, there's plenty of cheese below that sauce. Sample a slice at Uno's original location at Ohio and Wabash.
In addition to Uno, Gino's, Giordano's, and Lou Malnati's have been pleasing locals and guests for decades with multiple locations downtown. The pizzas take a while to bake, but many joints allow you to order before being seated so that it bakes while you wait. One piece can be a meal, and you don't even want to know the calorie count. Surely you walked enough in the Windy City to warrant a slice or two! If you do leave wanting more, the good news is all of these places will ship a pie right to your door.
Skydeck Chicago
Willis Tower
If you have a few minutes left in the evening, and you happened to buy a city pass, you might as well use it to travel to the top of the tallest building in the Western Hemisphere. Skydeck Chicago is located on the 103rd floor of Willis Tower. You probably know it better by its former name, Sears Tower.
The Ledge is the star of the show when you get to the top. The experience allows you to step onto an inch and a half of glass to see straight down! While that may not seem very thick, The Ledge's glass boxes can hold up to 10,000 pounds. If stepping out onto a sheet of glass more than 1,300 feet in the air isn't for you, you can still enjoy seeing four states from the observation deck: Wisconsin, Illinois, Indiana, and Michigan. It's a perfect way to end your day, bidding the Windy City and its neighbors adieu.