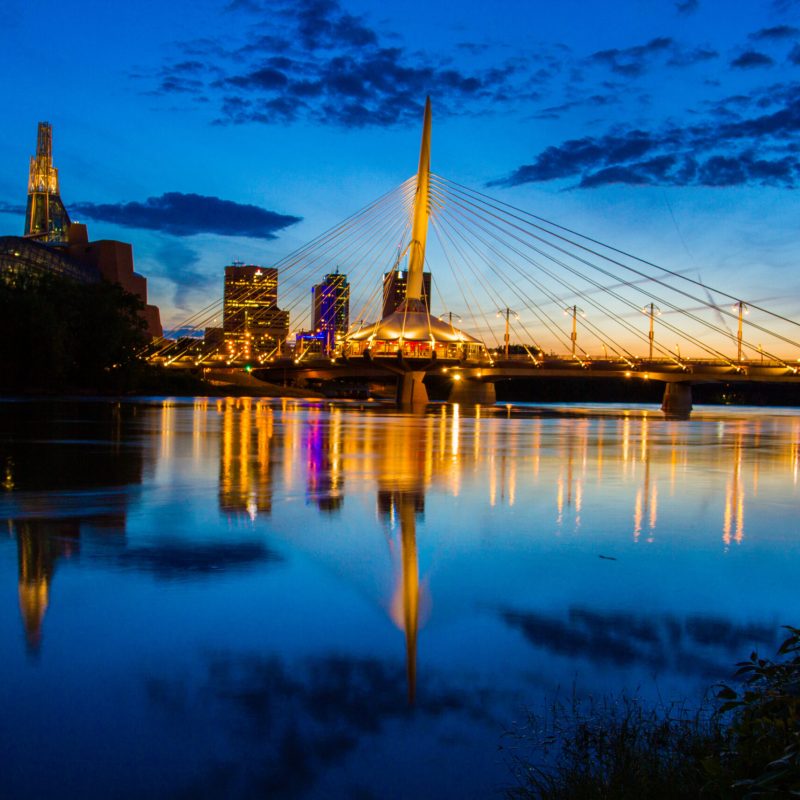 When Donna Janke retired from the IT profession in mid-2012, she planned to spend more time writing and traveling. She was focused on fiction writing at the time. Later that year she started her blog, Destinations Detours and Dreams. Donna and her husband spent their first retired winter as snowbirds, exchanging the cold of Manitoba for the warmth of Arizona. She documented what they did to prepare for and to live the snowbird life. Donna also wrote about various sites they visited. Over the years, her blog evolved to a more generalized travel blog and she branched into travel writing for other outlets. Her blog focuses on culture, history, nature, art, architecture and food. It covers the familiar and the obscure, the beautiful and the bizarre. Stories are told through a combination of photographs, narrative, and personal reflection.
Donna was kind enough to answer some of our questions below.
TA: How many years have you been traveling and what got you hooked?
Donna: I have been traveling, with more or less frequency depending on life circumstances, most of my life. My earliest travels as a child were to other places and times via the pages of books. In my late twenties and early thirties, a job with an airline allowed me to travel more than I otherwise might have been able to afford. That solidified my interest in travel. Since retiring, my husband and I have had more flexibility and time to travel.
TA: Do you specialize in a particular type of travel?
Donna: I am interested in culture, history, architecture, art, and natural landscapes. I dig into the background and hidden corners of a place. When possible, I prefer slow travel, spending a lot of time in one place. That being said, I've also had some great weekend travel experiences. I seek a balance between budget and comfort.
TA: What is the best vacation you've ever taken?
Donna: I can't pick one vacation. Each has been special in its own way. Some of my fondest travel memories are of trips to the United Kingdom, a place I love returning to whenever I can. Trips to the island of Nevis in the Caribbean were magical. When my daughter and step-daughters were young, we had wonderful vacations at a cottage not far from home. Every time I visit the lake country in eastern Manitoba and western Ontario, I am reminded of how beautiful and special that area is.
TA: What's one place you've always wanted to visit?
Donna: The places I am interested in change over time. In the last few years, I have been particularly interested in getting to South America and I would love to take a European river cruise.
TA: What's one thing you ALWAYS pack when you travel?
Donna: Good walking shoes. And my camera.
TA: If you could only give a traveler one piece of advice, what would it be?
Donna: Don't discount locations and attractions you are unfamiliar with or aren't on popular "must visit" lists. Just like people, every place is full of interesting stories. The corollary to that is not to travel somewhere just because it gets a lot of hype. There may be good reason for the hype, but everyone's tastes and likes are different. Travel to places that truly interest you.
TA: What are some of your favorite travel blogs and communities?
Donna: There are many travel blogs I read and look to for information. It is difficult to pick just a few favorites. I've connected and formed friendships with a group of baby boomer travel bloggers via Facebook. I frequently save their posts, as well as those of other bloggers, to Pinterest for future reference when planning travel and for information for my followers. I belong to the North American Travel Journalists Association. I really appreciate the conferences I've attended with that association and the community of travel journalists and destination representatives.
TA: What would be your #1 recommendation for a place to travel in 2019?
Donna: I am going to make a plug for my home city of Winnipeg and my home province of Manitoba, which is on Lonely Planet's list of Top 10 Regions for 2019. Located in the center of Canada, Manitoba's diverse landscape includes prairie, lakes and rivers, forests, hills, and tundra.
Winnipeg, its capital, is a friendly, multicultural city full of history, art, and culture. It was an aboriginal trading center and at the heart of Canada's fur trade. It has one of the largest French-Canadian populations outside of Québec and is home to North America's largest and best preserved collection of heritage buildings dating from the late 1800s to early 1900s. It has a thriving arts community, world-class museums and top-notch restaurants. The town of Churchill, located in the province's north along the shores of Hudson's Bay, is well-known as a place for viewing polar bears, Beluga whales, and the northern lights.
TA: What are the top 3 websites you use for research/inspiration when planning a trip?
Donna: I use TripAdvisor to find popular restaurants, hotels, and attractions and to check reviews of places I'm interested in, although I take the reviews with a grain of salt. I also use Airbnb to find accommodations. I rely heavily on official tourism sites when I am trip planning. And, of course, I search for other articles about the location, particularly looking for what other bloggers have discovered.
TA: Do you have any good airport or flight hacks for people traveling by plane?
Donna: If you have a several-hour layover in an airport, head to one of the lounges. Check whether your credit card offers entrance for free or at a reduced amount. If not, paying the daily rate can still be worth it for the extra room, quieter space, and often, free food.
TA: What is the best piece of travel advice you've ever been given?
Donna: The old advice "Take half of what you'd planned to pack and twice the amount of money" is still valid.
TA: Is there something you think most travelers worry too much about?
Donna: Travelers sometimes worry too much about what can go wrong when dealing with the unfamiliar. That includes safety concerns, language barriers, and cultural differences. Standard safety precautions and common sense are prudent, but often concerns are exaggerated.
TA: What was the most romantic place you ever visited with a partner?
Donna: The island of Nevis in the Caribbean.
TA: What is the most beautiful and affordable city you've ever visited?
Donna: I think both Victoria and Vancouver on Canada's west coast are particularly beautiful cities, but they aren't inexpensive. The most affordable places I've visited have actually been outside of cities, such as the small town of Pedasi in rural Panama. I visited Puerto Vallarta for the first time last winter and found it to be both reasonably priced and attractive.
TA: Which underrated destination deserves to be more famous? Please explain why.
Donna: My home city and province of Winnipeg, Manitoba for the reasons I highlighted when I recommended it as a travel destination for 2019.
Learn more about Donna:
Visit her website Destinations Detours and Dreams.
Follow her on Twitter here.
Find her on Facebook here.
See her photos on Instagram here.
Or connect with her on Pinterest here.