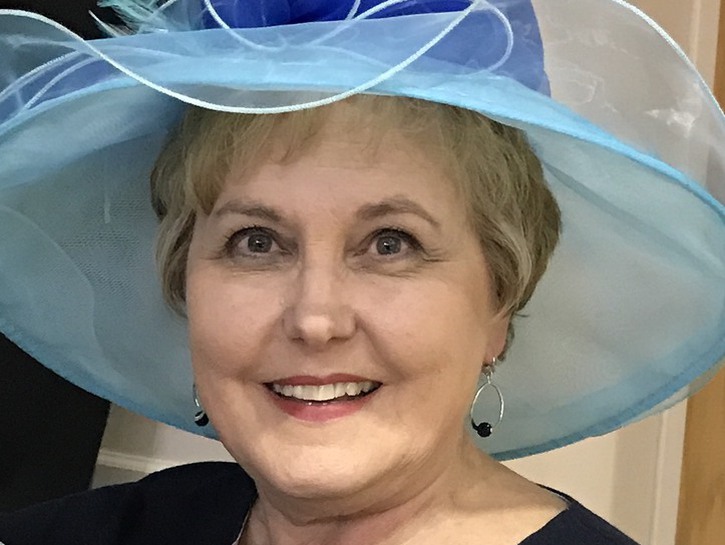 Connie Pearson is an Alabama-based freelance travel and food writer and blogger with over 150 articles published online and in print. Her personal blog There Goes Connie covers both travel and inspiration. In her earlier years, she was a public school music educator and then a missionary in Ecuador. Her book Telling It On the Mountain: 52 Days in the Life of an Improbable Missionary chronicles her years in South America. Connie and her husband have 3 married children and 13 grandchildren. She has traveled with her husband to many parts of the world doing mission work, but the pair are now making Bucket List trips and exploring their beloved South in depth.
Connie has been kind enough to share some of her insights with us below.
TA: How many years have you been traveling and what got you hooked?
Connie: My husband and I started traveling as soon as we could scrape together a few spare nickels after we got married and launched our careers. We thoroughly enjoy discovering new places together, learning the history, eating the food, but most especially meeting the people who are natives of those parts of the world or the United States. We are fascinated by hearing about their passions and seeing their hometowns through their eyes.
TA: Do you specialize in a particular type of travel?
Connie: My niches are mostly luxury, culinary, and historical, with Boomers in mind.
TA: What is the best vacation you've ever taken?
Connie: My husband and I spent 16 days exploring Italy with another couple, with each of us packing only a carry-on bag. We made our own itinerary and hopped on buses, trains, vans, and taxis getting from Rome to the Amalfi Coast, to Florence through Tuscany, to Milan and ending in Venice. We saw all of the famous sights with hundreds more as bonuses. We ate our most memorable meal in Positano overlooking the Mediterranean, took a cooking class in Florence, and had our pocket picked at a train station in Cinque Terre. We "did it our way" in every sense of the word.
TA: What's one place you've always wanted to visit?
Connie: I want to spend more time in Europe, specifically England, Ireland, Scotland, Switzerland, Germany…well, you get the idea, I need to see more of Europe.
TA: What's one thing you ALWAYS pack when you travel?
Connie: My makeup. After all, we Southern women have to look good in order to have a good time.
TA: If you could only give a traveler one piece of advice, what would it be?
Connie: Get out of your comfort zone! Try the local foods. Be curious. Don't try to impose the U.S. on others. Come back enriched by gaining new perspectives.
TA: What are some of your favorite travel blogs and communities?
Connie: Rick Steve's, Trip101, Six Legs Will Travel, Luggage and Lipstick.
TA: What would be your #1 recommendation for a place to travel in 2019?
Connie: Alabama! Our Alabama Gulf Coast towns of Orange Beach and Gulf Shores have some of the most incredibly beautiful beaches, condominiums, and fresh seafood restaurants you'll find anywhere. To the north, you'll find the Alabama Space and Rocket Center in Huntsville along with fine dining and upscale shopping. From Birmingham to Montgomery, you'll find many sights along the U.S. Civil Rights Trail, and in Birmingham is Highlands Bar and Grill, rated best in the country in the 2018 James Beard awards. Their pastry chef was also ranked highest in the country. And, if you've never had hushpuppies or fried okra, Alabama will be happy to oblige.
TA: What are the top 3 websites you use for research/inspiration when planning a trip?
Connie: Expedia, Travelocity, and TripAdvisor, but I have also written extensively for Trip101 and know they are meticulous fact-checkers.
TA: What is the best piece of travel advice you've ever been given?
Connie: Pack as lightly as you possibly can, and take disposable underwear. My favorite are found at Onederwear.
TA: Is there something you think most travelers worry too much about?
Connie: Taking home souvenirs. Instead, take home memories and photographs.
TA: Which country has surprisingly good food?
Connie: South Korea. Meals are prepared from fresh ingredients and chopped into bite-size pieces. Seasonings are light. Every diner is given its own bowl of rice, then the other dishes are passed among the group while you sit on heated floors (after removing your shoes). Be sure to carry plenty of plastic forks in your bag if you're not proficient with chopsticks. You might choose to pass on the octopus, but if you go in October, the pear apples are amazing. You won't have to worry about heavy desserts: they seemed to me to be almost nonexistent.
TA: What was the most romantic place you ever visited with a partner?
Connie: Jamison's by the Sea on Oahu and Pineapple Hill on Maui sprang immediately to my mind. Both of those have closed now, but most anywhere on the North Shore of Oahu conjures up romance to me. My husband and I also had an unforgettable dinner at Windows on the World at the top of the World Trade Center before 9/11. At that time, it was the most we had ever spent on a meal, but we agreed that it was worth every penny. For a current Hawaiian restaurant, I would highly recommend Mama's Fish House on Maui for fabulous cuisine and service with an ocean view. Make reservations as far in advance as possible.
TA: Which underrated destination deserves to be more famous?
Connie: Cleveland, Ohio. Yes, Cleveland. I had an astonishingly good time there a few months ago. The food is fabulous, the sports enthusiasm is contagious, the history of its famous citizens is fascinating, and its art and music scene is outstanding. The Cleveland Museum of Art is free to the public, and the Cleveland Orchestra was recently named the best in the country. The Rock and Roll Hall of Fame is a state of the art museum. And, only an hour away is Canton with its Pro Football Hall of Fame and Gervasi Vineyard. Go any season except winter.
Learn more about Connie's work:
Visit her website: There Goes Connie.
Follow her on Twitter here.
Find her on Facebook here.
See her photos on Instagram here.
Read her CV on LinkedIn here.
Or connect with her on Pinterest here.