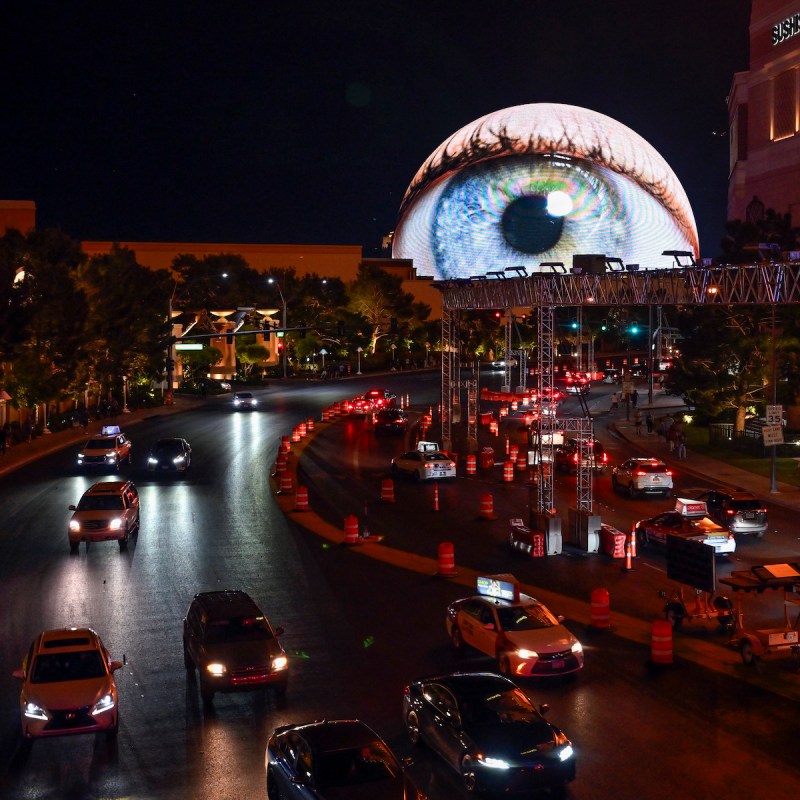 In its first quarter, the Las Vegas Sphere lost nearly $100 million and its chief financial officer, but executives say they are still "fine-tuning the economic equation" to make the first-of-its-kind venue profitable.
James Dolan, Sphere Entertainment Company's executive chairman and chief executive officer, said that they have exceeded expectations because Sphere has become a "global brand" since launching a few months ago.
Dolan said in a prepared statement during last week's call with investors: "This year's debut drew the world's attention, generating significant press and social media coverage. In fact, our estimated total reach in the days after opening was approximately 7 billion per day."
Sphere Entertainment was announced as a spin-off business from the Madison Square Garden (MSG) Company in April and opened the venue in late September with the band U2 as its opening act. However, the outer portion of the structure, dubbed the Exosphere, has been exhibiting imagery since July.
Dolan explained Sphere generates revenue by hosting events inside and displaying advertisements outside. According to the first quarter financial report, the company operated at a $98.4 million loss, but the $2.3 billion venue opened on Sept. 29 and the quarter ended on Sept. 30. The majority of the losses, $84.2 million, were listed as general or administrative expenses linked to separating from MSG.
Dolan added that Sphere was designed to operate 365 days a year with multiple shows per day and that through the end of October, they've grossed an average of $1 million in ticket sales per day. He also explained that the company has a "healthy pipeline" of advertisers, including blue-chip brands, ready to launch campaigns on the Exosphere. The challenge, however, is those brands need to provide specialized imagery to fit the medium.
Reports about why Sphere's CFO, Gautam Ranji, quit ahead of the earnings call suggest there was tension between Ranji and Dolan. Ranji reportedly "calmly quit" as Dolan was "yelling and screaming" at him. Yet, when asked directly about Ranji's resignation, Dolan said there weren't any performance issues but rather, Ranji wasn't a good fit for the company.
Dolan closed his prepared remarks, saying that they are "already seeing Sphere's ability to inspire awe and wonder" and that they are also already looking forward to expanding into new markets. Although he said he could not disclose where they're thinking about building the next Sphere, Dolan did say, "It does look like Sphere will be a global brand."