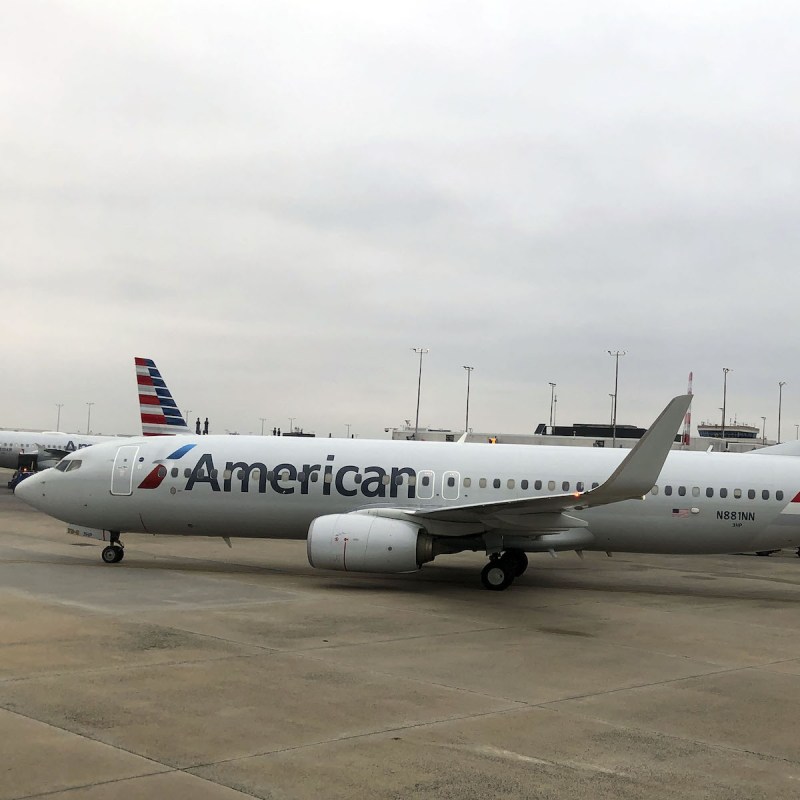 A Florida mother filed suit against American Airlines, accusing the airline of mistreating her two underage children while they were traveling alone. In the lawsuit, Amber Vencill alleges American Airlines lost track of her kids during a connecting flight even though she paid for chaperone services.
In response to the complaint, American Airlines told Insider that "safety and comfort of our customers, including unaccompanied minors in our care, are our highest priorities and we're committed to providing a positive experience to everyone who travels with us." The airline added that representatives have been in direct contact with Vencill and are reviewing the details of the case.
According to court documents filed on October 31 in a New York state court, Vencill's two kids — identified as J.V. and R.V. and listed as "infants" under the age of 16 — were traveling from their father's house in Missouri and planned to meet her boyfriend in Syracuse, New York.
However, their flight from Missouri to Charlotte, North Carolina, was delayed and then their connecting flight from Charlotte to Syracuse was also delayed several times until it was canceled. The airline contacted both Vencill and Vencill's boyfriend as he was listed as the person to pick up the kids, but gave them conflicting information.
A representative told the boyfriend over the phone that the boys would be flying out in the morning and that the two children would be kept in a "nice room for unaccompanied minors where there were beds and their own bathroom." The rep also provided a phone number to contact the room.
The airline also emailed Vencill, telling her that the boys would be flying out the next day at night. She said she had no idea what flight her children would be on because of the confusion and when they called the direct line to the room, there was no response. Later, she was able to contact an airport employee who put her in contact with her kids.
While on the phone, her kids told her that they were not given food and water or pillows, blankets, and toiletries. The lawsuit also described the room as "freezing," "akin to a jail cell," and "fully lit." According to the complaint, Vincill later complained to American Airlines, which apologized and offered her a $150 refund for the chaperone services.
The lawsuit argues American Airlines was negligent and reckless in how it treated the children, showed a "callous disregard for their well-being," and caused "severe emotional distress" in both Vincill and her kids. It also cites violations of American Airlines' own policies and services. In response, she's asking the court to recover damages plus court costs.