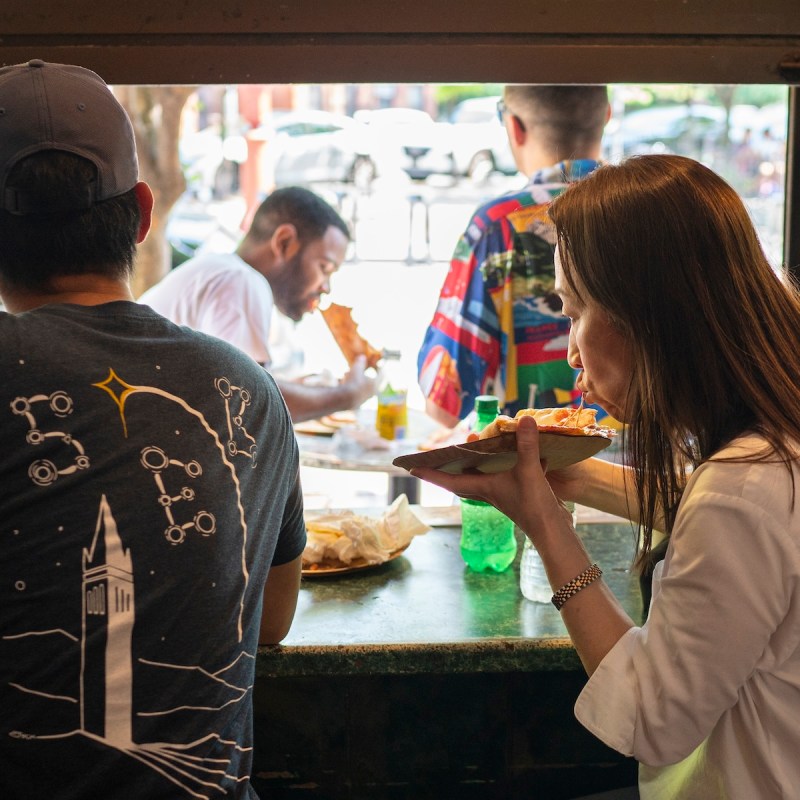 If you call yourself a foodie, then chances are you're always looking for the newest Michelin-starred restaurants, the latest openings from celebrity chefs, and the hottest trends in dining. And you probably plan your vacations around food.
I tell people I love to travel, but what I really mean is I love to travel so I can eat new foods and dine at trendy restaurants. After decades of traveling to eat, I consider myself a pretty good judge of the top culinary journeys in the United States.
Here are five cities you must visit if you consider yourself a foodie.
1. San Antonio
This city may come as a surprise until you learn it was designated a Creative City of Gastronomy by UNESCO — an honor bestowed upon just 50 cities around the world.
San Antonio has strong influences from traditional southern comfort foods and a wide range of Mexican cuisines. Mixed in is plenty of traditional Texas barbecue and a smattering of German influence thanks to settlers in the 19th century.
When visiting, be sure to check out Southerleigh for elevated southern classics, Carriqui for Tex-Mex done right, and La Panaderia for the best almond croissant you'll ever bite into. Beer lovers will not want to miss Weathered Souls Brewing Company with some seriously creative beverages like the Rainbow Sherbert Sour and Red Velvet Stout.
2. New York
I've been visiting New York City since I was 9 years old and I still have so much more to learn about its culinary scene — influenced by immigrants from all over the world. But with over a dozen trips to the Big Apple, I'm confident in my foodie recommendations.
First, you really need to eat pizza. For the iconic New York slice, head to Joe's Pizza. And bagels are de rigueur for breakfast, hopefully topped with generous amounts of cream cheese. For anyone with a sweet tooth, you cannot skip a slice of New York-style cheesecake at Junior's.
A food hall is the ideal opportunity to try multiple restaurants in one location, and fortunately, New York has many of them. One of the newest is TimeOut Food Market in Brooklyn featuring two dozen vendors representing some of the city's best cuisines.
3. Chicago
I'll admit that I'm partial to Chicago as it's my hometown. However, it's also a foodie paradise. Similar to New York, food in the Windy City has been influenced by a myriad of cultures. When I was growing up, there was a large presence of Mexican, Greek, and Eastern European cuisines. Today, that's been augmented by Vietnamese, Indian, Ethiopian, and many more. In fact, Chicago is now ranked as a top 10 most diverse cities in the U.S., so you know there's great food to be had.
You have to start with pizza, and here that means a deep-dish pie. Pequod's Pizza regularly ranks at the top, often followed by Lou Malnati's. Then, move on to a classic Italian beef sandwich at Portillo's. To round out this artery-clogging feast, be sure to snag a Chicago dog — an all-beef hot dog topped with yellow mustard, relish, onions, tomato wedges, and a pickle spear.
4. Portland
Fortunately, my brother lives in Portland, giving me the opportunity to visit frequently. And eating is always a top priority. Portland has been attracting young, innovative chefs for decades, turning it into a giant experimental kitchen. Unlike East Coast cities that have their go-to foods, Portland's favorite dishes are always changing.
The best way to sample Portland's food is at a food cart pod — an outdoor collection of food trucks or small stalls typically gathered around a bar or large seating area. Portland Mercado has gathered Central and South American food carts into one colorful and lively setting that includes a bar and a Latin American food market. Or head to Cartlandia, which features 30 carts representing 15 different countries.
No matter what you do, don't leave Portland without visiting at least one of their 70 breweries. Among my favorites is Ex Novo. Not only do they make great beer, but they also donate 100 percent of net profits to organizations building a better world.
5. San Francisco
I dream of returning to San Francisco just to eat. This has long been a top culinary destination in the U.S. Its seaside location, proximity to Napa, and numerous international influences have contributed to the high caliber of food.
Seafood lovers do not want to miss Dungeness crab while visiting San Francisco. Order it in any number of restaurants or head to one of the outdoor stalls at Fisherman's Wharf. Then it's time for clam chowder served in a bread bowl at Boudin Bakery. Just a few blocks away is Buena Vista Cafe, famous for inventing Irish coffee. And finally, it's time for chocolate at the Ghirardelli Square Chocolate Shop. And I would be remiss if I didn't encourage every visitor to explore — and eat your way through — the city's Chinatown.
If you're like me, and travel to eat, you have an amazing array of culinary journeys to choose from in the U.S. San Antonio, New York, Chicago, Portland, and San Francisco should be on everyone's list.