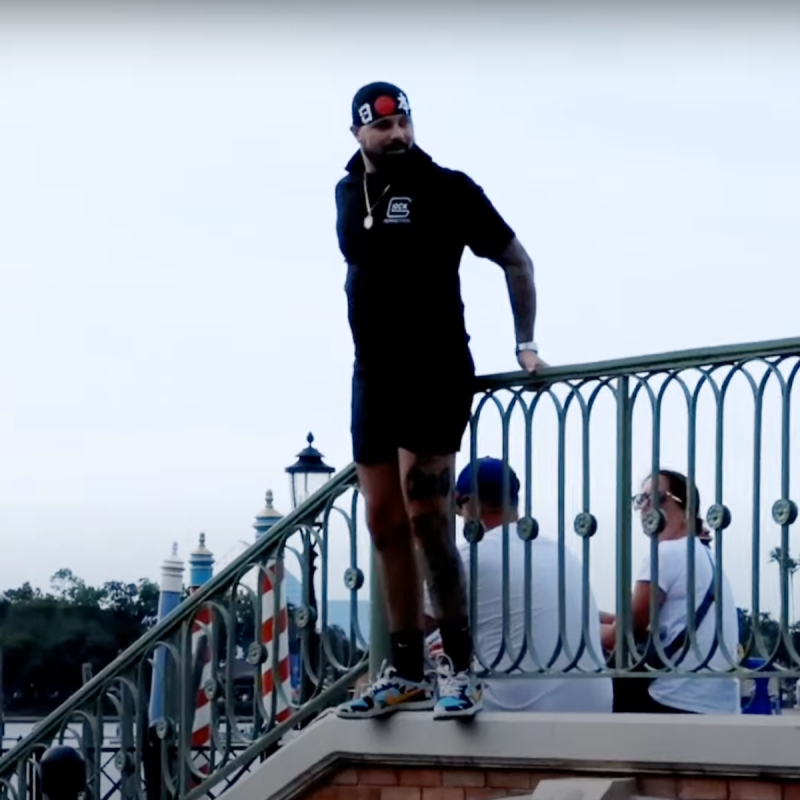 A video purportedly showing a man jumping off of a bridge at the Italian Pavilion at Disney's Epcot in Florida has been circulating online.
The video opens with the Disney guest standing behind the fence at the top of a small bridge leaning over and yelling at someone.
Another guest, standing somewhere beside the camera operator, can be heard asking if the man is part of a bachelor party.
After about 20 seconds, the man works up the nerve to climb over the fence, but once over, other people can be heard yelling for him to "go back."
About one minute into the video, the man yells, "How deep is that water?" Others yell back "no" and warn him that he's going to get kicked out. Then, he finally jumps.
As the man swims to a docked rowboat, you can hear someone reporting the man to park authorities.
In an interview with local media, the people who filmed the man say they overheard the man's friends bet him $6,000 if he'd jump into the lagoon. 
According to Disney's resort rules, the park prohibits "engaging in any unsafe act or other act that may impede the operation of the Walt Disney World Resort or any part thereof."
However, it's unclear what became of the man after jumping into the lagoon. Disney has not yet responded to requests for comment.