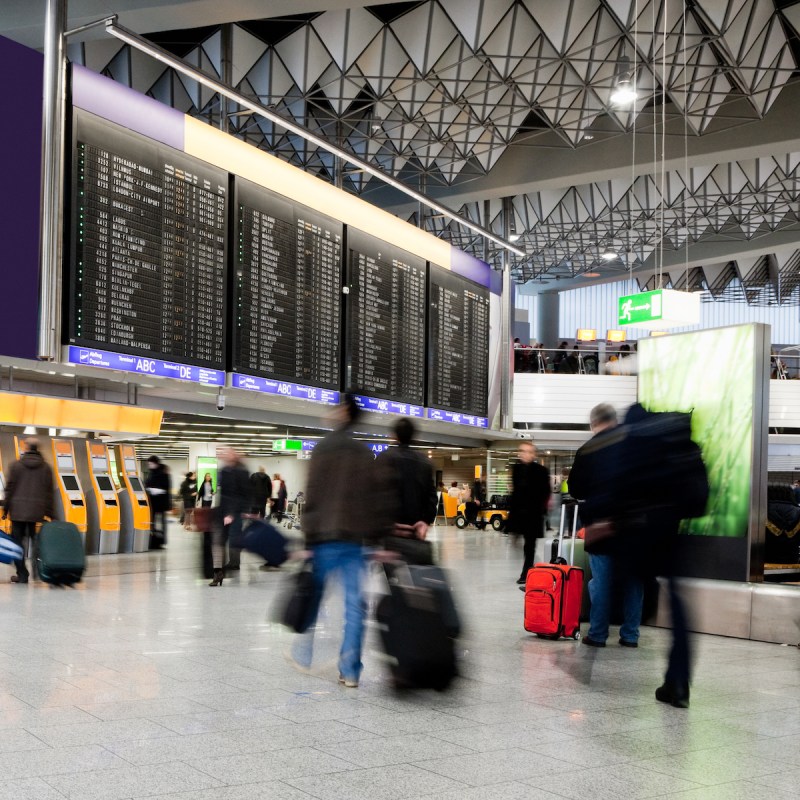 This week, the Department of Transportation released its monthly Air Travel Consumer Report, showing operational data and airline performance for the month of August 2023. 
According to the data, the 10 marketing carriers reported 640,236 scheduled domestic flights in August, or about 5% more than last year.
Of those flights, 77.2% of the flights were on time, an increase of 7.6% from the previous year. The top three performing airlines for on-time arrivals include Hawaiian Airlines (82.1%), Delta Airlines (80.6%), and Alaska Airlines (80.6%).
The data shows roughly 1.5% of domestic flights were canceled, which is better than in 2022 when 2.5% of the flights were canceled. The carriers with the lowest number of canceled flights include Alaska Airlines (0.4%), Allegiant Air (1%), and United Airlines (1.1%).
Overall, the Transportation Department reported that only 1.7% of flights have been canceled in 2023, which is "far below" the 3% cancellation rate for the same timeline in 2022.
Carriers also handled 41.4 million bags with a lower rate (0.64%) than the year before, but they mishandled slightly more checked wheelchairs and scooters than in August 2022 with a rate of 1.52%.
Finally, carriers reported zero incidents involving the death, injury, or loss of an animal traveling by air, which is equal to the year before but down by one from July.