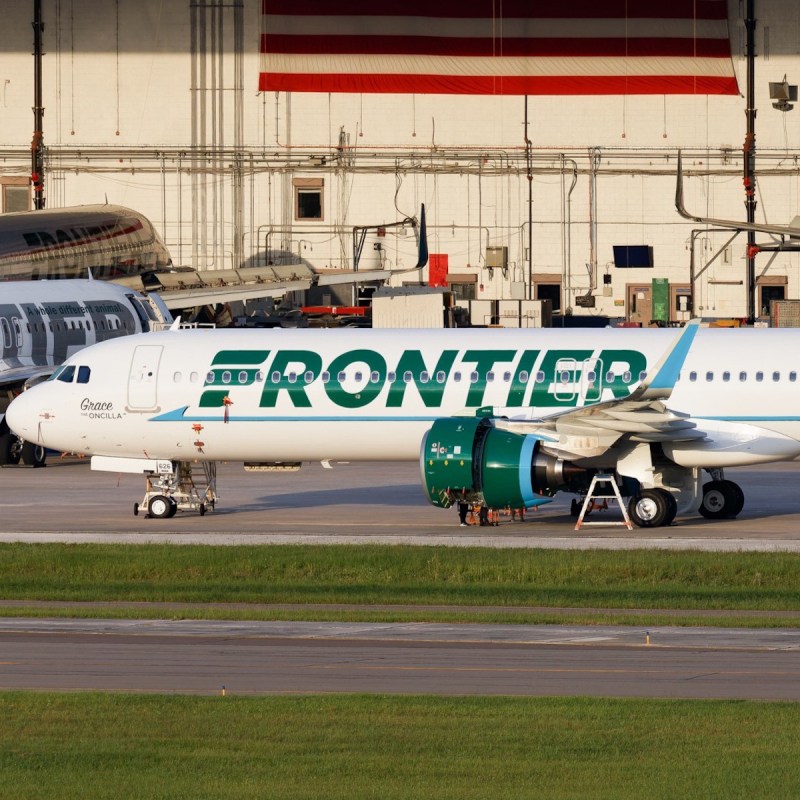 Frontier Airlines unveiled a "reimagined" loyalty program on Tuesday that would let customers earn up to 20 miles per dollar spent along with a host of other benefits.
In the announcement, Frontier Chief Executive Officer Barry Biffle called the new program like "no other loyalty program in the airline industry." He explained that with Frontier Miles, a person who flies three to four times a year could easily earn a free flight or benefits. 
According to the announcement, those enrolled in the program will receive a package of complementaries advanced seat assignments, no change or cancellation fees, priority care and boarding, and family pooling.
Biffle added that customers will also be rewarded for their add-on purchases, meaning things like bags, seats, and other extras.
The program will also include four levels — Silver (10K), Gold (20K), Platinum (50K), and Diamond (100K) — which allow patrons to accumulate greater benefits, including the "mileage multiplier" to earn up to 20 miles per dollar spent.
Although airline credit card holders can begin earning points now, Frontier said the new status levels and benefits associated with the program will go into effect in early January 2024.