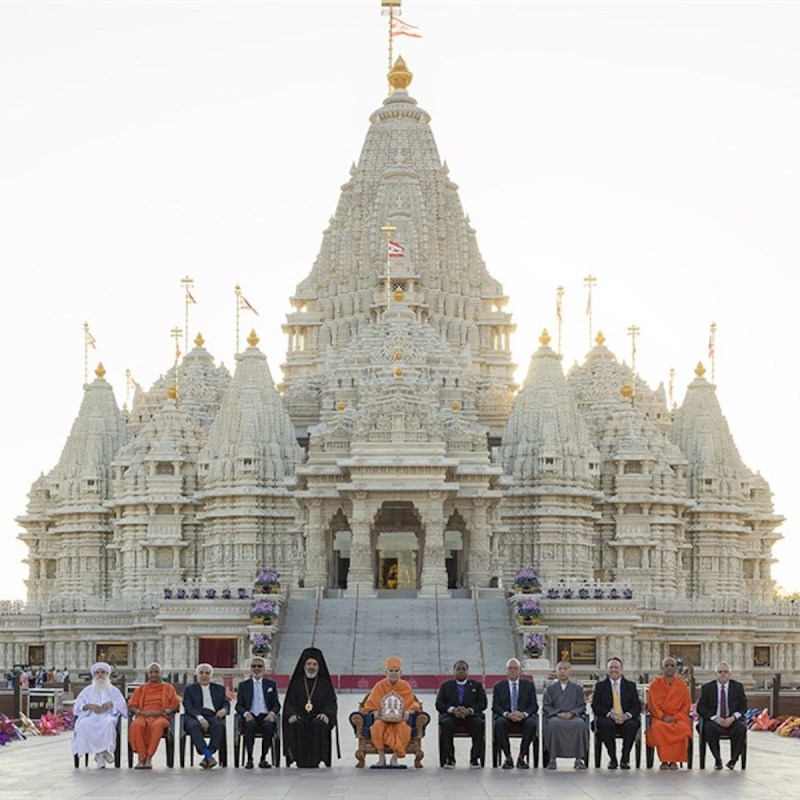 This week, the largest Hindu temple in the United States opened its doors in the small town of Robbinsville, New Jersey, according to reports. Covering 183 acres, it's the second largest Hindu temple, just behind Angkor Wat in Cambodia. 
The founding spiritual organization, Bochasanwasi Shri Akshar Purushottam (BAPS) Swaminarayan Sanstha, which is also the name of the new temple, held a dedication ceremony on Oct. 8 and plans to open its doors to the public on Oct. 18. 
According to reports, building the temple required more than 2 million cubic feet of stone and roughly 12,500 volunteers working about 4.7 million hours as well as a lawsuit regarding labor conditions. Construction began in 2011.
In an interview with NBC News, Yogi Trivedi, a temple volunteer and a scholar of religion at Columbia University, called it a massive milestone. "I wake up every morning and scratch my eyes thinking, 'Am I still in central New Jersey?'" Trivedi said. "It's like being transported to another world, specifically to India."