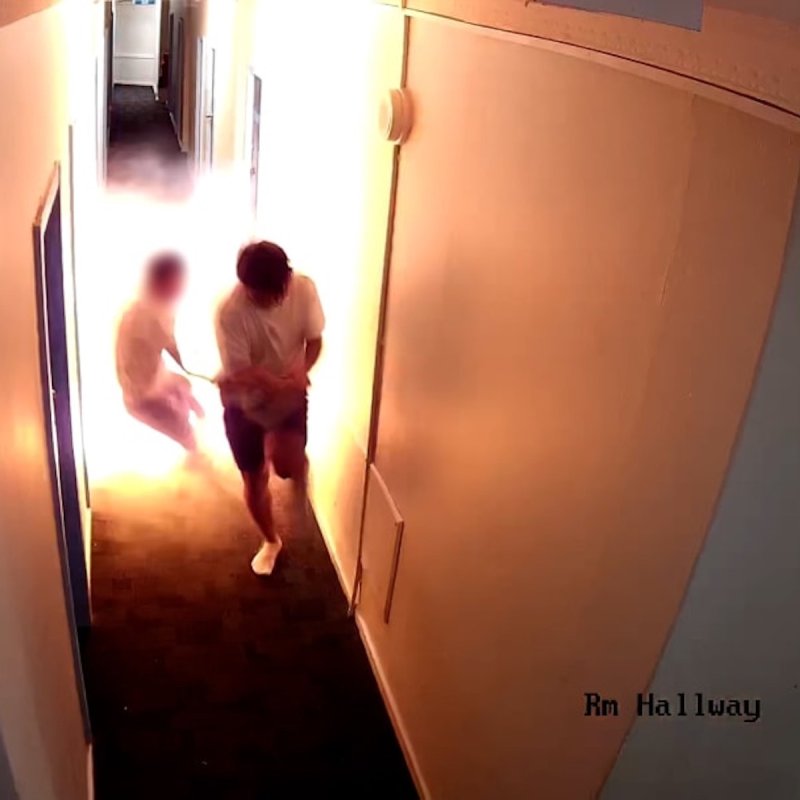 Australian authorities released security footage of the moment two backpackers dodged a fireball from inside their room at a hostel in suburban Sydney.  
Fire and Rescue officials in the city of Darlinghurst said Wednesday night's blast was caused by an exploding Lithium-ion battery attached to an e-bike plugged into an outlet in the room.
While authorities suspect that the battery was faulty, local media reports that the e-bike and battery were both homemade. 
In the 36-second video, you see one man step into the hallway and look back into the room. At the seven-second mark, you see a quick flash and the other man emerge from the doorway. Both men quickly run down the hall to safety.
For about 10 seconds, fire and smoke spill out from the doorway. Finally, one of the men walks back into the frame with a fire extinguisher, but by that point, the fire appears to have settled.
According to the release, the two men were French nationals, but only one of them sustained minor burns to his legs. He was described only as "aged in his 20s." He was treated at a nearby hospital.
Additionally, another 70 people were evacuated from the building and the surrounding streets were shut down for emergency response vehicles, but fire crews were able to contain the damage.