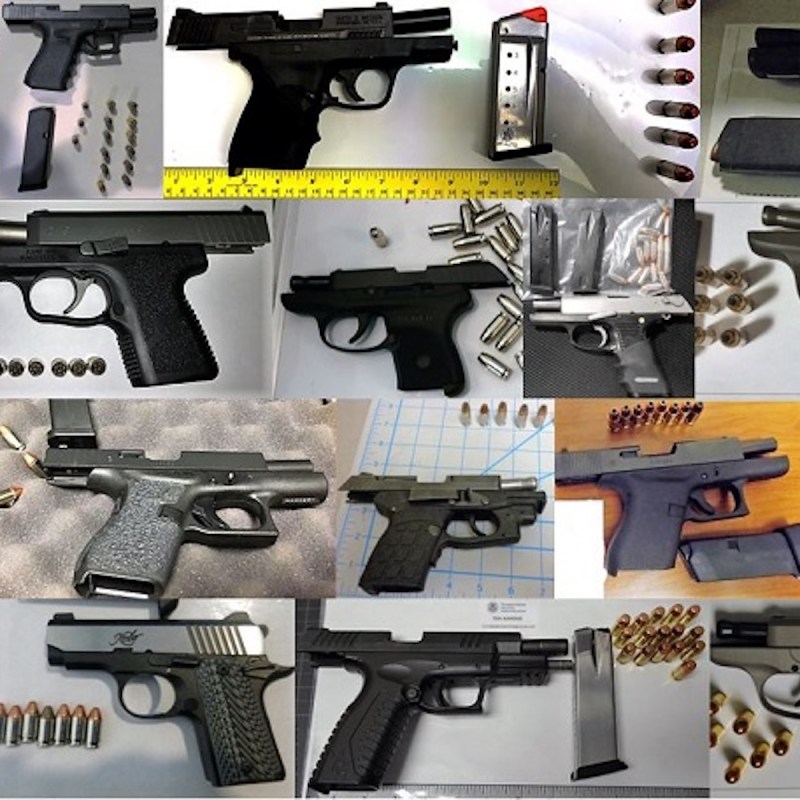 The Transportation Security Administration is on track to beat its record for most guns intercepted in a single year, the agency said on Monday.
By the end of 2023's third quarter, TSA officers stopped a total of 5,072 firearms at airport security checkpoints, according to the announcement. At that rate, the agency will surpass last year's record of 6,542 guns. 
Doing some back-of-the-envelope math, TSA officers found approximately 18.5 guns after screening 1 million to 2.4 million people across more than 430 airports each day. 
TSA Administrator David Pekoske explained that firearms are prohibited at security checkpoints, secure areas at the airport, and inside the cabin of an aircraft even if the passenger has a concealed carry permit or the incident occurs in a permit-less carry state.
"Passengers may travel with a firearm, but it must be in their checked baggage," Pekoske said, adding that the firearm must be unloaded in a locked hard-sided case and declared to the airline when checked at the ticket counter.
According to the announcement, the majority of firearms are detected in carry-on bags and are found loaded.
If a passenger does bring a firearm to a TSA checkpoint, he or she may be arrested or cited by local law enforcement, according to the announcement.
Also, the TSA may impose a civil penalty of up to $15,000 and the passenger will be ineligible for TSA PreCheck for five years.