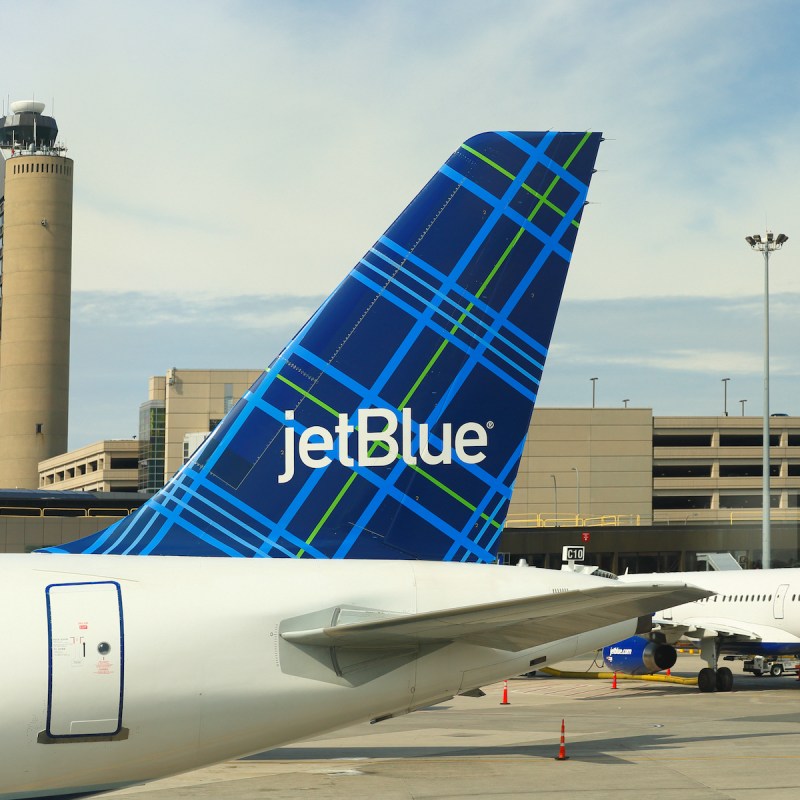 TravelAwaits' 2023 Best Of Travel Awards, presented by
AllTrails
and with the support of
Luggage Free
, the premier luggage shipping service, showcases our readers' favorite destinations and businesses. Nominations and voting took place earlier this year, and we hope the final selections inspire your future adventures; congrats to all of the winners!
Taking to the skies can be thrilling — or a complete drag. And much of that is determined by the airline you choose. As a travel editor and frequent flier, I've heard about and experienced both ends of the spectrum and everything in between. I know that booking with the right airline and leveraging rewards programs can make you a happier, healthier flier.
Our readers have voted and revealed not only their favorite airlines (domestic and international) but also the airline rewards programs they love. Get where you're going with a smile on your face, less tension (physical and emotional!), and more money to spend at your destination by booking your flights and signing up for rewards with these rankings in mind.
Favorite U.S. Airlines
Whether you're a snowbird who's back and forth between the same two airports, want to check all 50 states or the national parks off your bucket list, or take to the skies to see family scattered from coast to coast, you need a good domestic airline. Our readers voted Delta into the number one spot and have had happy travels with the rest of our top seven domestic airlines, too.
Delta Air Lines
Southwest Airlines
United Airlines
JetBlue
American Airlines
Alaska Airlines
Hawaiian Airlines
Favorite International Airlines
Our readers' international travels never fail to impress and inspire, whether they're traveling solo to destinations like Rome and Borneo or kicking back at the best all-inclusives in Mexico and the Caribbean. Wherever you want to go, they recommend you get there with these favorite international airlines, starting with British Airways in the coveted number one spot.
British Airways (UK)
Air Canada (Canada)
Emirates (UAE)
Lufthansa (Germany)
Aer Lingus (Ireland)
Air France (France)
KLM Royal Dutch Airlines (Netherlands)
Qatar Airways (Qatar)
Singapore Airlines (Singapore)
Qantas (Australia)
Favorite Airline Rewards Programs
If you dread downloading one more app or the thought of yet another email in your inbox, I get it. But rest assured that committing to the right airline reward program pays dividends. My husband and I have committed to just one of these reader favorites, and we've flown free and been able to gift free round-trip flights over half a dozen times in the last year alone — and with miles to spare.
Leverage any of these reader-favorite airline reward programs, starting with Delta SkyMiles in the number one spot, and you'll be getting, and maybe even gifting (lucky for your friends and family!), free flights and amazing upgrades, too!
SkyMiles (Delta)
MileagePlus (United)
AAdvantage (American)
Rapid Rewards (Southwest)
TrueBlue (JetBlue)
Read more from our 2023 Best Of Travel Awards.