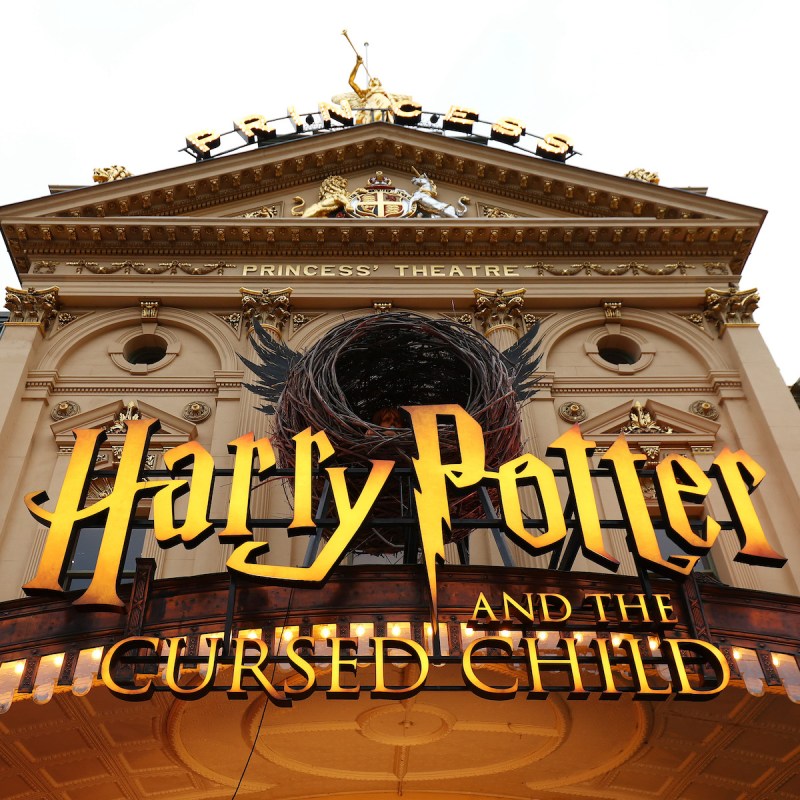 It may not take you to Hogwarts, but this train will take you to see some special young adults prepare for their own trip there.
Amtrak has announced it is the official rail transportation partner for the Broadway show Harry Potter and the Cursed Child. As part of the partnership, Amtrak is operating Harry Potter-themed trains on the Northeast Corridor (NEC) between Washington, D.C. and Boston.
The four specially wrapped locomotives will be in service through June 25.
"The eye-catching train wrap features the show's iconic logo along with Harry Potter, Ron Weasley, Hermione Granger, Draco Malfoy, and the next generation of wizards: Albus Potter, Scorpius Malfoy, and Rose Granger-Weasley," Amtrak said in a statement. "The swirling clock will give you visions of time travel as you ride through the illustrious landscapes of the NEC."
Harry Potter And The Cursed Child
The Broadway production of Harry Potter and the Cursed Child opened at the Lyric Theatre in 2018. Set 19 years after the events of Harry Potter and the Deathly Hallows, the award-winning show features Harry, Ron, and Hermione as adults whose own kids are preparing to attend Hogwarts.
"When Harry Potter's head-strong son Albus befriends the son of his fiercest rival, Draco Malfoy, it sparks an unbelievable new journey for them all — with the power to change the past and future forever," according to the Broadway production. "Prepare for a mind-blowing race through time, spectacular spells, and an epic battle, all brought to life with the most astonishing theatrical magic ever seen on stage."
Harry Potter and the Cursed Child is running at the Lyric Theatre on 43rd Street in New York City.
You can learn more about the production and even purchase tickets at Harry Potter and the Cursed Child.
Amtrak's Partnership
Amtrak's partnership with Harry Potter and the Cursed Child also offers perks for Amtrak Guest Rewards members. Those members can earn points towards Amtrak reward travel, hotels, car rentals, upgrades, and gift cards.
However, Amtrak is also partnering with Audience Rewards, the official rewards program for Broadway.
That partnership means Amtrak Guest Rewards members who are also Broadway's Audience Rewards members can earn and redeem Amtrak Guest Rewards points when they purchase tickets to Harry Potter and the Cursed Child.
You can learn more and even join the free program at Amtrak Guest Rewards and Audience Rewards.
For more about New York City and Broadway productions, be sure to also read: