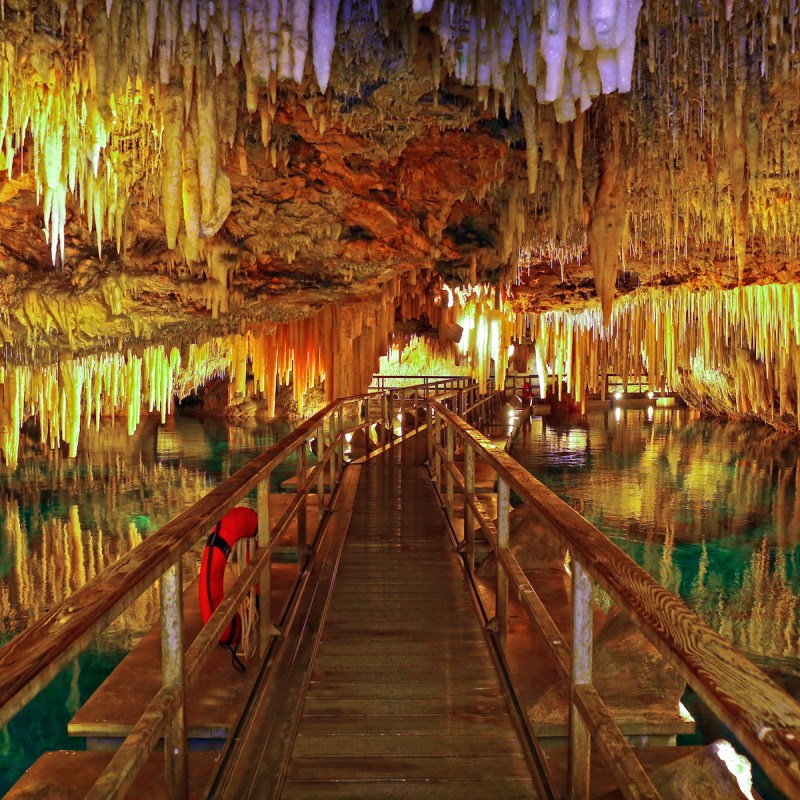 Earlier this year, I visited Bermuda and discovered a charming destination that is perhaps better known in name than in actual attributes (other than its association with the triangle). Bermuda is a self-governing British Overseas Territory located in the western North Atlantic Ocean. It's actually an archipelago with seven main islands (connected by bridges) and hundreds of islets.
It's not part of the Caribbean and doesn't share the same near-guaranteed glorious weather in winter months. In January, temperatures hover around the low- to mid-60s; not ideal ocean swimming weather but a very pleasant escape from winter. And Bermuda is so easy to get to. I took a 2.5-hour flight from my home in Toronto. In under 90 minutes on a direct flight from New York or Boston, you can enjoy pleasant walks on spectacular pink sand beaches, amazing food, and many other wonderful things to do. In the high season, starting in April, the weather is more consistently glorious. But all year-long there are amazing things to do on Bermuda. Here are 10 that are not to be missed.
1. Horseshoe Bay
There are many great hidden and well-known beaches on Bermuda, but Horseshoe Bay Beach tops my list — and pretty much everyone else's. The beach is renowned for its dreamy pink-colored coral sand and azure blue water studded with rocky outcroppings. Horseshoe Bay Beach is easily accessible from the road. There are about 200 yards between the entrance drive and the actual beach, with a slight incline down to the shore. The nearby Beach House offers snacks, rentals, and changing facilities.
2. Dolphin Quest
Located inside the sheltered lagoons of the National Museum of Bermuda, Dolphin Quest provides a great animal-friendly and interactive experience. Our group of three appreciated many aspects of the experience. It's led by a marine mammal specialist, and you could see the bond between her and the dolphins. The edifying experience was also fun as we also were given time to enjoy a swim in the clear waters with the dolphins. (I breathed easier knowing that the dolphins are very well-cared for at this facility with daily health assessments by marine animal specialists, and they are fed a quality diet. They also live in protected ocean water sanctuaries.)
Pro Tip: Dolphin Quest also offers a really great special needs program and it's fully accessible.
3. Rent A Twizy
You can't rent a car that runs on gas on Bermuda; not at the airport and not in town. But you can rent a Twizy, an electric two-seater vehicle that looks like something out of a cartoon. (One seat is in front and one directly behind.) The so-cute car is perfect to get around as you explore the island in style and at your own pace. (It only takes about an hour to drive from end to end on Bermuda.) The fleet of Twizys is parked near the Hamilton Princess Resort. It costs between $150 and $200 per day to rent one. Another option for getting around are mopeds which can be rented at various locations around the island. And of course there are cabs with an easy and efficient network.
4. Crystal Caves
Crystal Caves are one of Bermuda's most awe-inspiring natural attractions. A tour to the caves takes about half a day and is done with a guide. The guided tour includes a hike to the dramatic cave system formed millions of years ago. Your guide will take you to the caves. Once you're in, you cross a floating walkway above azure underground crystal pools and take in the stalagmites and stalactites that look like icicles of white limestone dripping from the ceiling.
Pro Tip: It's a rather steep walk down to the caves and rather slippery inside. This activity might not be suited for people with knee or back problems, or serious mobility issues.
5. Bermuda's White Roofs
You'll likely notice that the roofs on Bermuda all look the same: white-stepped and limestone. In fact, the design of the roof is mandated on houses, buildings, car garages, and other various structures. The rooftops are part of a solution to provide freshwater to a population of 65,000 (plus tourists) on an island where there's not a drop of fresh water — no lakes, rivers, or streams. They are designed to slow, direct, and capture rainwater in underground tanks that each house will have, while the white limestone reflects ultraviolet light from the sun to help purify the water. It's an ingenious system as well as an iconic part of Bermuda's look.
6. Old Town Of St. George
The former capital of Bermuda, St. George is a historic town that is today a UNESCO World Heritage Site. Much of its charm comes from its British colonial architecture dating back to the 1600s. In addition, there's the draw of the so-called Unfinished Church. The Gothic-style stone church dates back to the 19th century when the local citizens wanted to replace a dilapidated church. They started the project, but disputes and drama have prevented its completion to this day. It's pure "ruin architecture" with no roof and grass growing inside.
7. Golfing
I'm not a golfer, so I will have to go on the word of discerning friends who are and who have golfed on Bermuda. Their verdict: Golf is good here, very good. Bermuda boasts more courses per square mile than anywhere else, and the greens come with a lot of blue.
Among your choices is Turtle Hill, on the island's south shore, which regularly figures on "Best Places to Golf" lists. It's a 2,684-yard 18-hole course with spectacular fairway vistas and most holes have ocean views. It also has a variety of bunkers and two water hazards.
Another course that won raves is Belmont Hills Golf Course. The course is designed to showcase Bermuda's natural beauty with 6,100 yards of strategically laid-out bunkers, multi-tiered greens, and panoramic views of the harbor.
8. Downtown Hamilton
I was surprised by how vibrant and cosmopolitan downtown Hamilton was — the capital of Bermuda. There's great shopping along and around the main drag, Front Street. I had fun looking in at the chic and cheery Island Shop for homeware items — most island-inspired and locally-made. I liked the hand-painted ceramics. Island-inspired candles (I liked "South Shore Sunset") and unique Christmas tree ornaments are great gift ideas for when you visit Bermuda. At The English Sports Shop, you can shop the rainbow; every color of Bermuda shorts is hung on racks. I also discovered local perfumery Lili Bermuda. It's headquartered in St. George but many shops sell these sophisticated fragrances.
9. The Railway Trail
The 18-mile scenic Bermuda Railway Trail follows Bermuda's old (now defunct) railway line. Once known as the "Old Rattle and Shake," it operated from 1931–1948. Today, the trail spans the 21-mile island from end to end and is set up for the walker, runner, or biker. It's a great way to discover the island if you're able to. The trail is divided into nine sections of varying distances and difficulties, and it's not continuous so you can hike it in sections. The shortest is a mile and the longest is just under 4. The whole trail takes you through all the parishes of Bermuda and the island's lush forest, fragrant island flowers, as well as remnants of history that include an old drawbridge. And of course, the views of the ocean and beaches are stunning.
From Jobson's Cove and the West End to Fort St. Catherine and the East End — whether arriving via cruise ship or airplane — Bermuda has watersports, coral reefs, whale watching, scuba diving, and some of the best beaches in the Atlantic travelers are sure to love.