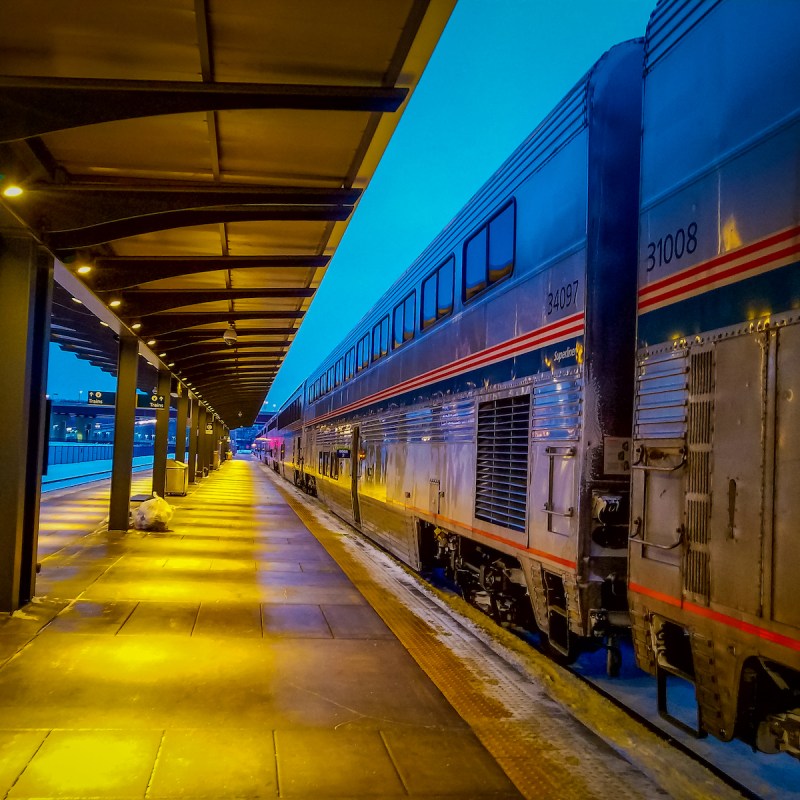 Amtrak passengers in the Northeast who prefer to ride the train during the evening or the very early morning can now take advantage of some extremely low fares.
Amtrak has introduced Night Owl Fares for travel in the corridor for trains departing between 7 p.m. and 5 a.m.
And the fares start as low as $5.
"This is a great option for travelers returning from concerts, plays, sporting events or those who prefer later or earlier departures," Amtrak said in a release announcing the deal.
The fares are available for coach tickets on Northeast Regional and other select routes. It is
available for stops that include New York, Philadelphia, Baltimore, Washington D.C., and other locations.
Examples of the $5 fares include trips between Newark and New York; Philadelphia and Baltimore; and Washington and Baltimore.
Fares of $10 are available for trips between New York and Philadelphia; Washington and Philadelphia; New York and Wilmington, Delaware; and Washington and Wilmington.
Trips costing just $15 include Washington and Newark; and Baltimore and New York. Washington to New York will run just $20.
Relaxing Trips
Among the accommodations on the trips are free Wi-Fi and power outlets at every seat, and no middle seats ever. There is also a quiet car for those who would rather sleep or read without distractions.
Seating areas include large leather seats with room to stretch out or curl up and storage for up to four bags — two personal items and two bags — at no cost.
Because of the departure times, stations will not be as busy as during the day or during the commute, so arrival times at the station can be much closer to actual departure.
Additional restrictions may apply. Complete details on the offer are available on the Amtrak website.