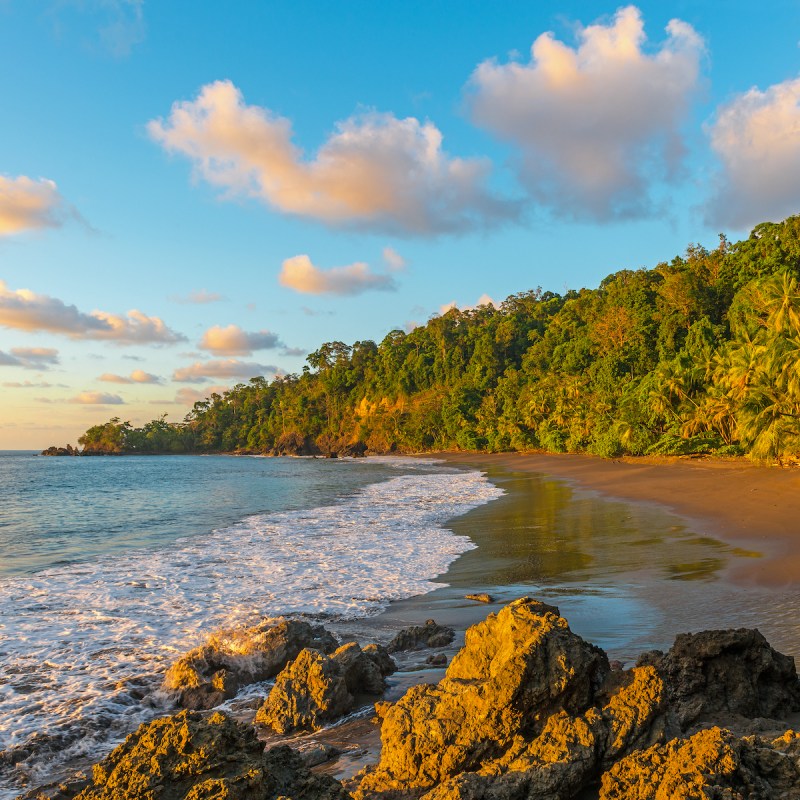 The lifestyle, climate, and overall experience drew me to Costa Rica years ago. I've been helping folks retire and relocate to the country for more than 20 years and have a home there as well. It's no surprise to me that Costa Rica was in the top five of International Living's best places to retire.
While moving abroad is exciting and I highly recommend it, it's important to know some of the mistakes people make when moving to Costa Rica. It must be a terrible feeling to go "all in" and then find out that you made one of the biggest mistakes of your life. As one could imagine, there are so many things to consider when moving to another country. I have compiled five of the most common mistakes that people make.
1. Shipping All Of Your Belongings
This is a mistake that seems to always cause chaos. Once they get situated, get moved in, and start their new life, one day they are sitting there in their new home or apartment and it feels exactly like it did before moving. Their new life turns out to be a continuation of the old life, but with only a change of location. They end up getting rid of their furniture from the past and go out and purchase a lighter style of furniture. Perhaps wicker or rattan. One of the main reasons to move to Costa Rica is to feel fresh and new. With the old, overstuffed couch and easy chair still in the mix, it feels as if they are still back in St. Louis!
2. Not Learning Spanish
I have many friends who live in Costa Rica and have been here for many years. They do not speak Spanish nor are they trying to learn. They're getting along fine. My suggestion is to take the time to learn Spanish. Your daily life experience will be so much more meaningful. You will meet more friends and be able to develop deeper long-lasting relationships. Your life will be more exciting and you will also feel so proud of yourself for conquering this task and developing a skill that takes effort.
3. Assuming Your New Life Will Be The Same
A new life in Costa Rica requires patience. Life is at a slower pace here! Nothing happens quickly and there lies the problem for many people. The cold, hard truth is that if you are settled in and all ties have been cut from your home country, the place in which you have lived all your life, and you cannot adapt to this new environment, then you will be very unhappy. Make sure you are patient or ready to acquire this trait!
4. Not Acclimating To A Different Culture
If you move to Costa Rica and don't adapt to this lifestyle for one reason or another, you will not be happy. Before even considering a permanent move to Costa Rica, one must understand what daily life is like. Visit a dozen times or so. If you are in the position to spend a month here to get the feel of things, that will help out a lot as well! Those expats who are not patient, who become irritated with those who are living the pura vida (pure life) lifestyle, who do not embrace the slowness and the pace of everyday living will become frustrated beyond belief. Your heart, your spirit, how you treat people, your level of kindness. These are the important qualities that will help you live a wonderful life.
5. Not Budgeting Correctly
In your home country, you had a lifestyle that you were used to. When moving to another country, you may expect to be able to do what you have done for your entire life. Being retired, you probably are on a fixed income. Whatever that amount is, you need to be certain that you have enough money to live the way you want to live. This is a mistake that many people make when moving to Costa Rica. Many people live in Costa Rica for a much smaller amount than before they moved. If that is good for you, then you're all set.
Please heed these five mistakes that many expats make. I would venture to say that this list is good for any country in which you are considering a new life! Remember that Costa Rica has been noted as "one of the happiest countries on the planet" three times and has fallen into the "Top 10″ position many times as well. Know that there has to be a reason for this. If you heed these five mistakes that were pointed out for you today, then your life here will be amazing.
Pro Tip: Always take your time when considering a permanent move to another country. It's better to find out for certain that the move is not in your best interest before you go instead of after you're there.
Hope to see you here soon. Pura vida and we'll talk to you later!