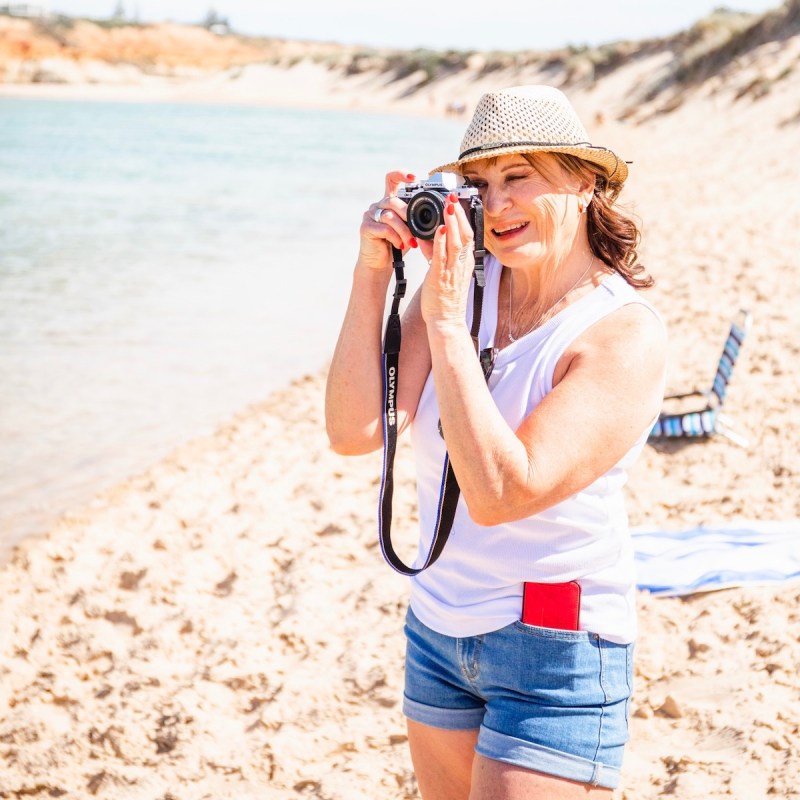 There's a saying about using travel to reinvent yourself, to find joy in the ordinary and peace in the exploring. Sure, they're very plausible reasons, but I would add To stay young to the list also.
Through travel, I've found ways to remain youthful despite my years. Whether I'm with others or traveling solo, these eight benefits of travel keep my mind and body young at heart.
1. Keep A Stimulated Brain
Travel is a great way to stimulate my brain. From the moment I start planning a trip to deciding what to pack to arriving in a foreign destination, my brain has switched out of autopilot and is on a new path of discovery.
After 23 hours of flying from Australia, I arrived at Rome's Fiumicino Airport. I was traveling solo with no fixed plans. I didn't need to think much on the flight but suddenly needed to switch my brain on. Where are the trains to the city? Will I be able to purchase a ticket from a machine or should I buy one over the counter? Can I remember the few Italian phrases I know?
Although it might sound daunting, this type of stimulation slows down brain aging and cognitive decline. If we don't extend or challenge ourselves, we age faster mentally.
2. Find Avenues For Incidental Exercise
I know physical activity is important for my health, particularly as I age. It can prevent or delay health problems that occur later in life.
Travel provides opportunities for incidental exercise. Taking a cycling tour, climbing the steps to a lookout, window shopping; none of these feels like exercise when I'm traveling because I'm engrossed in the new surroundings.
I visited Cortina d'Ampezzo, in the Dolomites region of the Italian Alps, on a coach tour. It's a world-renowned ski resort, but I was there mid-summer. After many hours of sitting on the couch, I had the perfect opportunity to put on walking shoes and stretch my legs in the pristine location.
A crisp breeze reddened my nose, watered my eyes, and quickened my steps, and I took in lashings of pine-scented fresh air as I strode around the undulating streets.
Exercise when traveling doesn't have to be a heart-pumping workout. Simply keeping our bodies mobile and flexible has benefits that will allow us to travel comfortably for longer.
3. Connect With Nature To Improve Mental Well-Being
In my home in South Australia, I'm fortunate to be surrounded by nature. I live near the beach, and kangaroos graze freely half a mile away. Nature and fresh air are important to me.
As much as I love plane journeys, airports, and cities, I ensure my trips feature time spent in nature and the outdoors. Whether it be walking barefoot on the beach or getting close to wildlife in rural areas, all time spent in a natural environment improves my mental well-being.
When visiting the Croatian city of Dubrovnik on a cruise, I headed out for a walk and lunch with a group of friends. We walked the perimeter walls of the historic Old Town, marveling at the terracotta roofs against the turquoise backdrop of the Adriatic Sea. Diners at bustling cafes sought shade from umbrellas as the June sun radiated heat off the ancient Baroque buildings.
The lure of the glistening sea became irresistible to our hot, sweaty bodies, and we soon took the plunge, enjoying an impromptu swim in the soothing, cool water. After sharing a ship with 3,300 people, this peaceful but exhilarating connection to nature made for a welcome interlude.
4. Be Ready To Make New Friends
Not only do I thrive on connection with nature; I also thrive on connection with people, particularly when I travel. Learning about its inhabitants is a wonderful way to get a better understanding of a location.
My life has been enriched by people I've met when traveling — both locals and other tourists. It adds another level of enjoyment. To take an interest in others and to have them show an interest in my story is incredibly fulfilling.
When my partner and I toured Tasmania in a rented motorhome, we met two couples in Hobart. We traveled together for three days, got to know them, and enjoyed their company so much that we held a reunion one year later. The friendship and laughs had a very positive impact that created an unforgettable holiday.
As humans, we have a primal need to connect with one another, and a nurtured mind is a young mind.
5. Never Underestimate Happiness And Laughter
There are many benefits to laughter including reducing stress and depression while improving memory and building immunity. That's why I strive to look on the light side when I travel. Especially when things go wrong, as they invariably do.
I've arrived at hotels where they've lost my reservation, my luggage was left behind on a flight from Los Angeles to Brisbane, a tour has been canceled last minute, and it rained the whole time on my beach holiday.
Getting angry and frustrated doesn't change the outcome. Finding the funny or light-hearted side can. And a happy, smiling face, irrespective of age, will always trump an angry or annoyed face.
6. Feel Young And Vibrant With Awakened Senses
My senses were joyfully stimulated on a day I spent wandering the streets of Rome. Conversations in the poetic language, the splash of water spilling from ornate fountains, the smell of fresh coffee — everything around me had such energy.
On an outdoor table in Piazza Navona, the vibe around the restaurant was lively. The classical tune of a violin and piano accordion wafted across the sun-soaked square as the sounds of buskers mixed with the clink of glasses and cutlery and joyous chatter. I felt my face warming; a welcome effect of sunshine and white wine while the saltiness of seafood in my gnocchi de pescatore delighted my palate.
Awakening your senses is a perfect way to feel young and alive.
7. Allow Time To Embrace What Brings Joy
I discovered a passion for writing and photography on my first solo trip overseas. My relationship was unraveling at that time and I found solace in journaling on my iPad.
The iPad was near as I sat alone in a bar in Rapallo on the Italian Riviera. Thunder, lightning, and heavy rain lashed outside as Andrea Bocelli played through the speakers. I closed my eyes and lost myself in his voice. It stirred something within, as a tear escaped my eye and tickled my cheek. More tears followed, acting like a poultice drawing out toxic emotions. Putting those thoughts down in words became therapeutic.
Writing is now part of my life and adds to my passions for food and wine. Traveling is an ideal time to focus on what brings me joy. I make sure I add a big slice of it to my itinerary to feed my passions well.
8. Be Grateful And Appreciate The Cultural Differences
I choose not to suffer from "comparisonitis" when I travel. Our lifestyles are diverse, our cuisines are extensive, and our countrysides are varied. These things are not better or worse. There's no comparison — they are simply different.
When I accept the differences and am grateful for my opportunities to witness them, I'll never have a bad experience. Gratitude and appreciation strengthen my resolve and keep me in a healthier and younger state of mind.
How I perceive life and how I act and spend my time is what defines my stage in life more than candles on my cake.
I have a spring in my step once I start planning travel. It's a feeling I never want to lose and one I'm sure we all share. We owe it to ourselves to stay young at heart and maintain a fit and active mind, so we can enjoy our travels for as long as possible.