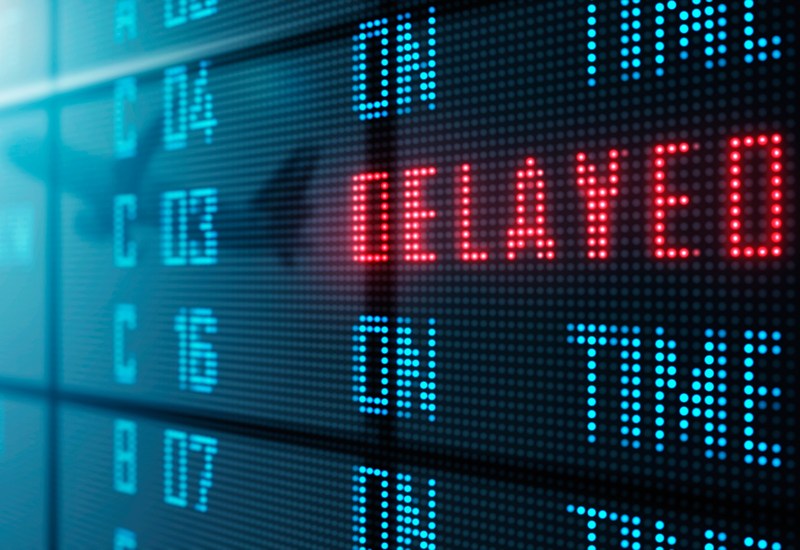 Travel is pretty wild right now. Flights are packed with travelers anxious to take the trips they missed out on for the past couple of years. Meanwhile, airlines are overbooked and understaffed — leading to delayed or canceled flights as we head into a busy summer travel season.
So, what do you do if your flight ends up delayed or canceled? It's important to know your rights. And those can vary significantly depending on where your flight begins or ends. For example, in the United States, the U.S. Department of Transportation sets the rules for what happens when your flight gets delayed or canceled. The agency's Fly Rights page is a helpful resource for consumer protection information.
Here are four important things to know when dealing with delays or cancellations for domestic U.S. flights.
Here's When You're Entitled To A Refund
If your flight is canceled and you decide not to get rebooked, you're entitled to a refund for the unused part of your trip. It doesn't matter if your fare is refundable or not. The airline is required to refund back to your original form of payment. And that's not just for your fare — you're entitled to a refund for any "extras" you purchased, like bag fees or seat upgrades.
If your flight is delayed, it gets a lot murkier. The U.S. Department of Transportation's official stance is "It depends." They determine refund eligibility on a case-by-case basis and look at factors like the length of your delay, length of the flight, and your "particular circumstances."
Know that there are no laws requiring refunds for delayed passengers, and each airline has its own policies. Check out their contract of carriage for specifics.
What About Food Or Hotel Vouchers?
No, airlines aren't required to provide you with either hotel or food vouchers — even if your flight is canceled and you're stuck somewhere overnight. Of course, it never hurts to ask.
Are Airlines Required To Rebook Passengers, Even On Other Airlines?
Normally, airlines will automatically rebook you onto their next available flight in the event of a cancellation. You can also ask to have your ticket transferred to another airline, but carriers aren't required to do this, and it gets tricky if you've already checked bags.
The Only Instance When You're Entitled To Extra Compensation
There's only one scenario when U.S. law requires airlines to pony up extra compensation, above and beyond what you originally paid: When passengers are involuntarily bumped from oversold flights. That compensation is scaled depending on how delayed you are in getting rebooked and reaching your final destination, and can be as high as 400 percent of your one-way fare.