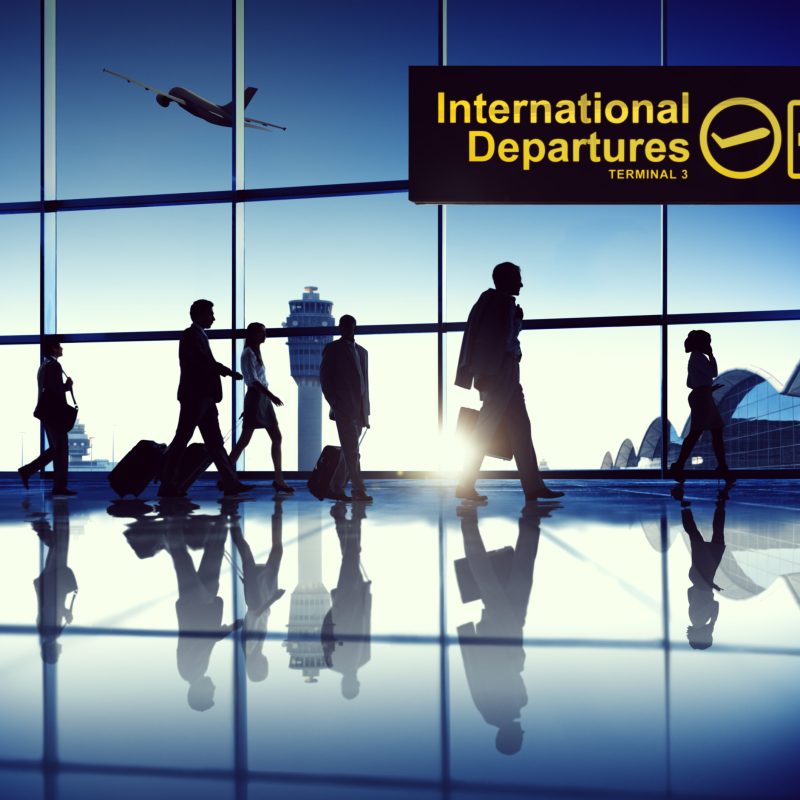 It's imperative to feel comfortable and safe while traveling.
Medjet
provides premier air medical transport, travel security, and crisis response memberships, providing peace of mind for an affordable price.
Following a couple of years relegated to mostly domestic travel, people are ready to explore international destinations again. In fact, over 35 percent of our readers aged 50 and up plan to travel internationally in 2022.
Post-pandemic travel bookings have also seen an interesting trend: Travel insurance sites are reporting a 300 percent increase since early 2020. People are warier about last-minute cancelations and unexpected travel risks, so more are taking the steps to protect themselves and their investment.
While booking travel, especially to an international destination, it is always smart to add travel insurance. Travel insurance typically protects your initial trip investment — up to a certain percentage — and your luggage if it is lost or stolen during your trip. Be sure to read the fine print on the insurance coverage; many policies require the trip cancelation to occur a minimum number of days prior. Additionally, the cancellation reason must be a valid reason that is listed in the terms, including circumstances like major life events, some natural disasters, or the closure of the travel destination. Some companies offer additional coverage, like Cancel For Any Reason insurance, for an extra charge.
Travel insurance also provides supplemental medical insurance while abroad because many health insurance providers, including Medicare, don't cover you in international countries. If you become ill or injured while traveling, travel insurance ensures you will be transported to the nearest acceptable medical facility and your initial medical bills will be paid. However, that's generally where the assistance ends.
Do you really want to be stuck in a hospital in a foreign country far away from home? Of course not! Or what happens if political unrest breaks out in the country you're visiting? Unless the government issues a mandatory evacuation, you may be footing the bill to quickly get home — or worse, get stuck in the country. That's where Medjet steps in.
Medjet is the premier air medical transport and travel security membership program for international travelers. Put simply, that means that if Medjet members become ill or injured while traveling and become hospitalized, they will be transported to their home hospital at no extra cost. Medjet also has an additional membership tier that adds security response and extraction benefits. With the current geopolitical tensions in Europe, and the increase in violent crime seen in tourist destinations like Cancun and the Bahamas, having access to a 24/7 helpline in case of a security emergency is something to consider.
Did you know that, even prior to the COVID-19 pandemic, 1 in 30 trips ended in a medical emergency? Ten million travelers are hospitalized while abroad every year, and two million require emergency medical transportation. Again, although most travel insurance will cover the initial costs to the nearest acceptable medical facility, they won't get you home (read their "medical necessity" and "acceptable facility" clauses…). For many, the $30,000–$180,000 out-of-pocket cost of medical transport back to the United States is out of the question. Give yourself and your family the ultimate peace of mind — and the ability to truly enjoy your travels — by adding a Medjet membership prior to going abroad.
Medjet Membership Tiers
Medjet offers two main tiers of membership for both individuals* or families traveling internationally. Additionally, they offer special membership options for collegiate travelers, expatriates, travelers aged 75–84, domestic travelers, and even a tier that covers travelers and their motorcycle. Frequent travelers may opt for an annual membership, while others planning a single trip abroad may simply add it short-term. Here is a breakdown of the main membership tiers and pricing:
MedjetAssist
MedjetAssist is the basic membership tier that protects travelers if they become hospitalized while more than 150 miles away from home. Medjet will arrange for the member's all-expenses-paid transportation back to their hospital of choice at home. They also extended this benefit to include patients hospitalized with COVID-19. The medical transportation service includes:
Ground ambulance transfer
Specialty hospital transfer
Air medical transport benefits
COVID-19 transport
MedjetAssist membership is available for the low cost of only $295/year for frequent international travelers*, or $399/year for a full family. If you are looking for short-term
coverage for a specific trip abroad, they also offer 8-, 15-, 21-, or 30-day memberships starting at $99 for an individual*, or $199 for a full family. Click here to find out more.
MedjetHorizon
MedjetHorizon is the next membership tier. It includes the MedjetAssist's emergency medical transportation and adds an emergency medical cash advance, travel security, and crisis response services. Since many health insurance providers don't cover international care, hospitals abroad may require upfront payment and often they will not accept a credit card. Medjet will step in and provide the emergency cash to begin treatment.
Medjet also works with FocusPoint International, a corporate security company that specializes in responding to crises impacting people during international business and leisure travel. This crisis service includes in-country response to terrifying situations like violent crime, disappearance, natural disaster, terrorism, political threat and more. Depending on the situation, they will provide:
Global evacuation and rescue
Emergency medical referral assistance
Legal referral assistance
Emergency translation
Emergency communication to family
MedjetHorizon membership is available for only $444/year for an individual* and $578/year for a full family. Like the MedjetAssist membership, it can also be purchased short-term in 8-, 15-, 21-, or 30-day memberships starting at $184 for an individual*, or $314 for a full family. Click here to find out more.
*up to 75 years old
We know you are ready to finally take that big bucket list trip you've been putting off for years. If anything, the pandemic taught us that time is precious and we should never take our travels for granted. Preparing for the unexpected will allow you and your family to relax and enjoy the experience, without worrying, "What if?"
Enroll in Medjet, along with your travel insurance, for the ultimate peace of mind.