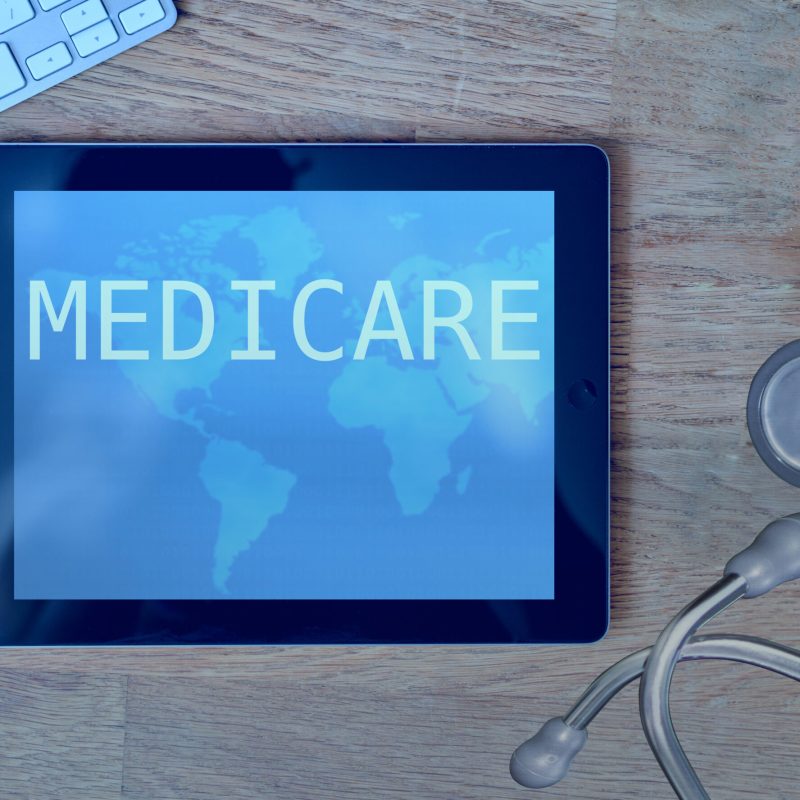 Having the right health coverage gets more and more important as we age. Whether you are one of our country's 60 million Medicare recipients or want to make sure a loved one is getting the best cost and coverage, CoverRight will guide you through how to apply for Medicare and help you find the best plan.
On a mission to make Medicare more transparent and accessible, CoverRight combines technology with friendly advisors to make what can be a difficult, confusing, and frustrating process a lot easier for the 10,000 people who turn 65 every day in the U.S. The company provides personalized suggestions so you can select and enroll in the right Medicare insurance plan for you.
"Medicare is one of the most important but confusing decisions that people turning 65 and over have to make," says CoverRight CEO Richard Chan. "On average, Medicare beneficiaries have over 50 options to choose from without even considering the potential public and private plan combinations available. Unfortunately, the industry overall hasn't moved forward in helping to make it easy to navigate the process of finding a plan. Existing resources are shockingly bad and Medicare.gov is hard to navigate, does not make life easy for consumers, and is filled with jargon and hard-to-understand content." Thankfully, CoverRight is here to help.
Free Personal Medicare Concierge Service
From research and evaluation to enrollment, CoverRight provides a seamless end-to-end experience. All of the top insurance companies are considered, so you don't have to shop anywhere else. Forget confusing jargon — CoverRight shares results in terms that are easy to understand.
Why Shop Around?
"Part of what makes Medicare so confusing is that it's not a single plan you simply opt into once you turn 65. Unlike typical health care coverage, Medicare is segmented into a variety of public and private plans, and you have to enroll in the right bundle to get all the coverage you need. CoverRight helps you figure out which combination of coverage is best for the beneficiaries' situation," says Chan. According to the company, studies have shown that of Medicare beneficiaries:
68 percent don't understand what's covered under the various options
57 percent are overwhelmed by trying to find the right plan
50 percent still worry their plan won't cover their long-term needs
For example, Medicare Advantage benefits have improved recently. According to CoverRight, some "plans have as much as $5,000 in extra benefits for seniors to use on dental, hearing, vision, and other extra benefits that staying in the default government program does not offer." Good to know!
Chan tells us that Medicare Supplement policy prices can vary over 100 percent in the same area. That means you could be paying twice what your neighbor does for a supplemental policy!
Why Use CoverRight?
Better Than The Competition
Other online options for comparing Medicare policies sell your information, which leads to your phone ringing off the hook with offers from salespeople who are just trying to make a buck. Unlike these companies, CoverRight won't sell your info or redirect you to other sites. Licensed experts only contact you with your permission — no spam calls! They are concerned with your privacy, providing advice, and customer service.
Local agents usually only represent a couple of insurance companies, which really limits your options. Going to a traditional broker could cost you critical benefits and savings! With CoverRight, multiple insurance companies are competing for your business, giving you the upper hand. Plus, with a dedicated advisor, you still get unlimited access to a licensed professional's knowledge and expertise.
Variety Of Options
While there's no one-size-fits-all Medicare solution, more options mean more competition. CoverRight works with more than 11 top-rated insurance companies across the country so you can see options from a broad range of carriers. Getting the best quotes from reputable insurance companies helps Medicare beneficiaries find the right insurance policy for their needs while maximizing benefits and savings.
How To Get Started With CoverRight
Sign Up
Sign up for a free account and receive personalized info on when you can enroll. You also get access to CoverRight's free 20-minute Medicare 101 video education series, which goes over all the basics.
Take A Quick Quiz
Answer a few questions to help determine which combination of plans is right for you. CoverRight considers doctors, drugs, and other desired benefits. Get instant quotes in just a couple of minutes — no rate ranges or bait and switch tactics!
Shop And Compare
Find the best rate by shopping and comparing insurance policies across the market online. A plan can seem more affordable up front but end up costing more in the long run. CoverRight takes out the guesswork, providing complete clarity and transparency.
Talk To An Expert
Chat with, email, or call CoverRight's team of expert licensed advisors any time. They are there seven days a week to guide you through the process. Your dedicated advisor can answer your questions, walk you through your best options based on your personal healthcare and budget, and help you understand everything so there are no surprises. Then, they can help you enroll!
CoverRight's Services Are Completely Free
That's Right, Free!
State-of-the-art research tools and best-in-class Medicare knowledge must cost big bucks, right? Nope — CoverRight helps you find the coverage that best fits your individual needs for free! Plus, there's no obligation to enroll in a plan.
How Does CoverRight Make Money?
Insurance companies pay CoverRight a commission when you enroll in one of their plans. Commissions do not raise or impact the price you are quoted in any way. You would pay the same if you purchased the Medicare plan directly through the insurance company.
Isn't Getting Commission A Conflict Of Interest?
Committed to providing unbiased advice, CoverRight is an independent insurance platform. The company shows quotes from several insurance companies and doesn't have any reason to recommend one over another.
Their commitment to customer service means CoverRight agents will never try to upsell you or steer you into choosing a plan that isn't right for your needs. If your current plan is the best one for you, they'll let you know. If another insurance carrier can cover your needs better, they'll be happy to tell you.
Types Of Medicare/Health Insurance
Enrolling in Medicare is all about finding the right balance of coverage to meet your needs. CoverRight can help you determine whether you need to stay in Original Medicare or enroll in Medicare Advantage. It can also assist with enrolling in Medicare Advantage (Part C), Medigap (aka "Medicare Supplement"), or Prescription Drug Plans (PDPs).
Original Medicare: Medicare Part A + B
Default Medicare coverage includes both Hospital (Part A) and Medical (Part B) insurance. To help pay for out-of-pocket costs a Medigap or PDP plan may be suitable.
Medicare Advantage: Medicare Part C
This all-in-one bundled private alternative to Original Medicare includes Part A, Part B, and usually Part D. Most plans offer extra benefits like vision, hearing, dental, and more. If CoverRight recommends purchasing a Medicare Advantage plan, it will ensure that your doctor preferences and prescription drugs are covered.
Prescription Drug Plan (PDP): Medicare Part D
Access drug coverage by bundling a Prescription Drug Plan (PDP) with a Medicare Advantage plan, or purchase it as a standalone. According to CoverRight, "If you choose to stay in Original Medicare, you will need to purchase PDP to avoid penalties."
Medigap: Medicare Supplement
Medicare Supplement plans, also known as Medigap, help pay out-of-pocket costs that aren't covered by Original Medicare plans. Unlike a Medicare Advantage plan, you continue to stay enrolled in Original Medicare when you purchase a Medigap plan. This combo allows you to see any doctor in the U.S. that takes Medicare.
What To Consider When Evaluating Medicare Plans
CoverRight can help you review the following before you enroll in a plan.
Doctor Coverage
Does this plan let me see my preferred doctors? If you're enrolling in a Medicare Advantage plan and have specific doctors and prescription drugs that you must have, CoverRight's platform is able to check if they are included.
Prescription Drug Coverage
Does this plan cover prescription drugs? If so, are my prescriptions included? Referred to as a "drug formulary," the list of drugs a plan covers differs from plan to plan, so this is important to check if you are on any meds. If you are enrolling in a Prescription Drug Plan (PDP), CoverRight helps check if the plan covers your prescription drugs.
Total Out-Of-Pocket Costs
The monthly premium isn't the only cost you need to evaluate. Consider other expenses such as copays, coinsurance, deductibles, and maximum out-of-pocket amounts.
Additional Benefits
Check the perks. Many Medicare Advantage plans offer additional benefits for their members that Original Medicare does not. Some include free gym memberships, while others allow for online appointment booking and/or virtual doctor visits.
When Am I Eligible To Enroll In Medicare?
Whether enrolling in Medicare for the first time or considering new plans as health conditions change, here are the best times to do so.
Initial Enrollment Period
According to CoverRight, "Most people are eligible to enroll in Medicare (Part A, B, C, and D) during a 7-month window: 3 months before the month you turn 65, the month you turn 65, and three months after the month you turn 65."
Open Enrollment
You can use CoverRight's services before enrolling in Medicare, but you will have to already be on Medicare in order to be eligible to enroll or switch Medicare plans during Medicare's annual Open Enrollment Period (October 15 through December 7).
Check CoverRight's FAQ for more opportunities to enroll.
Where To Find More Information
To help you make smart decisions about health insurance, CoverRight offers free resources like easy-to-read online guides on its blog. Recent informative articles include What You Should Know About Free Medicare Advantage Plans and How Much Does Medicare Cost? 2022 Update.
Choose CoverRight
The reviews speak for themselves: "Superb! Thorough, patient, informative. Clearly explained complicated medicare supplemental and advantage plans. Thank you!" said one reviewer, David Peters.
CoverRight and its team of expert licensed advisors make it easy to shop Medicare plans, compare drug prices, and search doctor networks all from the comfort of your couch.
For more resources about how to navigate retirement: