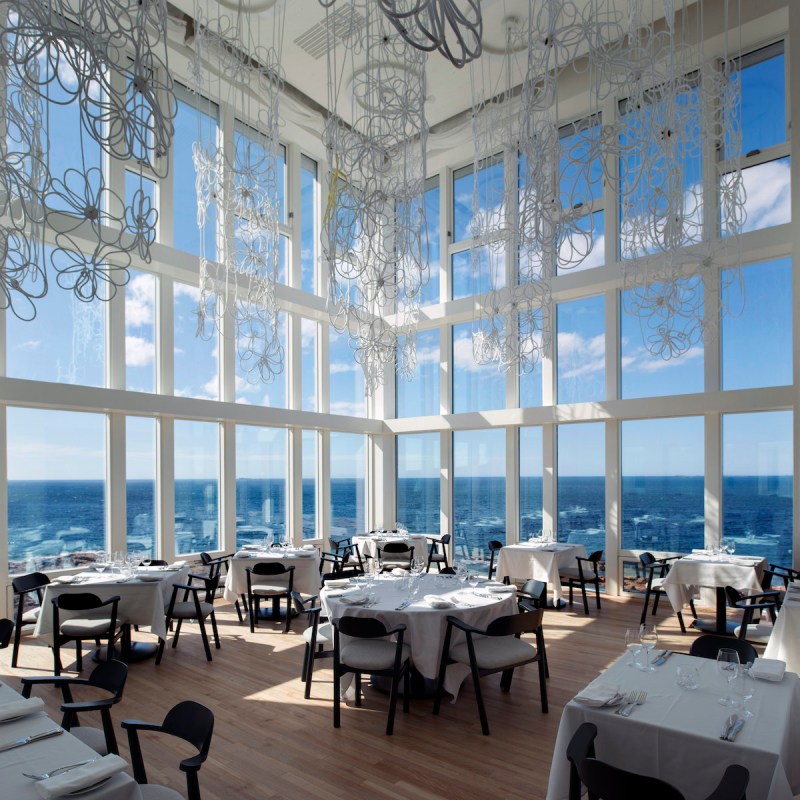 Travel is all about experiencing something new, learning about something previously not encountered, and meeting the unexpected. When we go abroad, we often do so to get out of our comfort zone, to be confronted with the unknown, but also to have fun and enjoy a really good time away from our day-to-day life.
So, what better than searching out not only great new destinations but also staying in some unique places? And, while the experience might be surprising, it does not have to be out of your comfort zone. I have discovered some strange and wonderful hotels, motels, and resorts — some of which fit into neither category. All bring something new to the table. Strewn across six continents, there is bound to be something that appeals to many of you.
1. The Lookout Cave Underground Motel, Coober Pedy, Australia
Coober Pedy is a strange place. It is the middle of nowhere, in northern South Australia, roughly halfway between Adelaide and Alice Springs. It is pretty much a hole in the ground, which also gave the "town" its name: it comes from the local aboriginal name for "white man in hole." That hole, though, is what makes Coober Pedy the opal capital of the world, with it supplying roughly 90 percent of the world's opals.
But with Coober Pedy being a hole in the ground, surrounded pretty much by desert, the people living and working there live in caves dug out within the hole. No windows, but cooler than outside in the blazing heat with all the creature comforts, make the Lookout Cave Underground Motel an ideal place to experience just how people live in this isolated spot. From your cozy cave, you can learn more about the history of opal mining, and even mine yourself. Should you come up empty, the local shops have all the multi-colored sparkle you could wish for.
Pro Tip: Getting there is usually by car, driving along the Stuart Highway, which crosses Australia; by plane and then hiring a car, or as an excursion from the Ghan Train.
2. Kakslauttanen Igloo Village, Finland
From one empty wilderness to another, on the other hemisphere. The Kakslauttanen Igloo Village lies in northern Finland above the Arctic Circle. Here trees vastly outnumber people, as do the reindeer and sled hounds. It's most magical in winter. The Igloo Village is just that: a selection of glass-domed igloos, one a room, allowing you to lie in bed and look up at the sky, watching the northern lights, or the stars. Activities here revolve around the snow, with sled or snowmobile safaris, reindeer or husky safaris, skiing, and, of course, a visit to Santa. The resort is open throughout the year, and each season brings something special to the table, but if you have a choice, go in winter.
Pro Tip: If you need a break from snow, then in Kakslauttanen West Village you'll find an art gallery that probably houses the northernmost art exhibitions.
3. Manta Resort, Pemba Island, Tanzania
If staying on an island in the Indian Ocean off the coast of Tanzania with neighboring island Zanzibar close by isn't enough, along comes Manta Resort. We have all seen the over-water villas in places such as Tahiti, but they tend to be connected to the main resort by a wooden walkway. This resort's Underwater Sea Room floats on its own, only reached by boat ( your dinner and breakfast will be delivered by canoe), and has two floors — or three if you wish. The sea-level platform is perfect for swimming from, and above you, there's a roof terrace where you can sunbathe and enjoy the view across the turquoise ocean. Steps down from the sea-level platform is your bedroom, underwater and encased in glass so you can watch the fishes while they watch you. Solitude and romance, and utter privacy. If you don't count the fish.
Pro Tip: Between October and April, you will see why it's called the Manta Resort, with elegant manta rays coming close to the coast, and from your underwater room, you'll have the best vantage point.
4. Treehouse Lodge Resort, Iquitos, Peru
I never had a treehouse when I was a kid, but I would dearly have loved one. Is there anything more magical than sitting in the branches of a large tree, in a lush green forest? The light is soft, the birds sing, and you can really relax and hide from the outside world. The Treehouse Lodge Resort is located near Iquitos by the Yarapa River, a tributary of the Amazon River, and right in the rainforest. The only way to get to Iquitos is by plane or boat, there are no roads connecting you with the outside world. There are 12 treehouses to choose from, all comfortably designed and open to the elements. Some have been built incorporating the tree's branches, making for unique clothes hooks.
Pro Tip: Lying close to the equator, the temperatures are similar throughout the year, but between December and May there is the rainy season, making the rivers more navigable and offering sightings of pink dolphins below the treehouses.
5. Kruger Shalati, Kruger National Park, South Africa
Turning a train into accommodations is not necessarily a new thing, even if the train is no longer in use. But what is different about this luxury train, it is parked on a historic and abandoned Shalati or Selati bridge across a beautiful river with stellar views. Not only has the train been turned into luxury accommodations, but there is even a pool platform right in the middle of the bridge. And, all around you, the famous Kruger National Park, teeming with lush greenery and abundant wildlife is your landscape. The train and the bridge were once used to transport chic 1920s travelers through the national park, now it offers modern travelers a bit of time travel and nostalgia and a truly unique place to stay a night.
Pro Tip: Kruger National Park is a year-round destination, just keep in mind that summer (the Northern Hemisphere's winter) is the rainy season.
6. Hotel Everest View, Solukhumbu, Nepal
There are hotels with great views in every city and in every country, and there is nothing unique about having a view. Or is there? Try Mount Everest right outside your window. Hotel Everest View delivers what the name promises. Each of the 12 rooms has a seating area in front of panoramic windows which open up to a balcony, and Mount Everest's iconic triangular peak is right in front of you. From the hotel, you will be able to explore the area going on hikes ranging from moderate to challenging, all several hours' duration, and you can even choose to hike to the hotel for check-in. Alternatively, there are helicopter transfers available.
Pro Tip: This hotel has been mentioned in the Guinness Book of Records as the highest in the world, at 13,000 feet. Altitude sickness is a very real possibility, so allow yourself either sometime in the hotel to adjust to the altitude, or opt for the trekking up, as that will give you time to slowly reach the height.
7. Fogo Island Inn, Newfoundland And Labrador, Canada
This is another of those wonderful unique places to stay that combine an unusual location to call home for a few nights with a destination you have put some effort in to get to. Once you get there, your experience will be multiplied. In this case, it is a flight, a drive, and a ferry ride to get to reception. Fogo Island, out in the iceberg-strewn north Atlantic, is an island where living is tough. Tech entrepreneur Zita Cobb was born there and after a high-flying career away from home, came back and built Fogo Island Inn using local materials, inspiration, design, and manpower, and all with sustainability and her island foremost in her mind. 
The views of this rough and tumble corner of the world are so magnificent that there are binoculars supplied everywhere. Beautifully designed, with local materials woven and knitted on the island, to modern art and architecture, the Fogo Island Inn offers every possible luxury you could ask for. The inn is a testament to the island and its people.
Pro Tip: Hikes, northern lights, whale and birdwatching, food foraging, art and more, provides plenty to do. Plan your trip according to the "Seven Seasons" of Fogo.
To add to your travel portfolio, visit some of these unusual destinations: