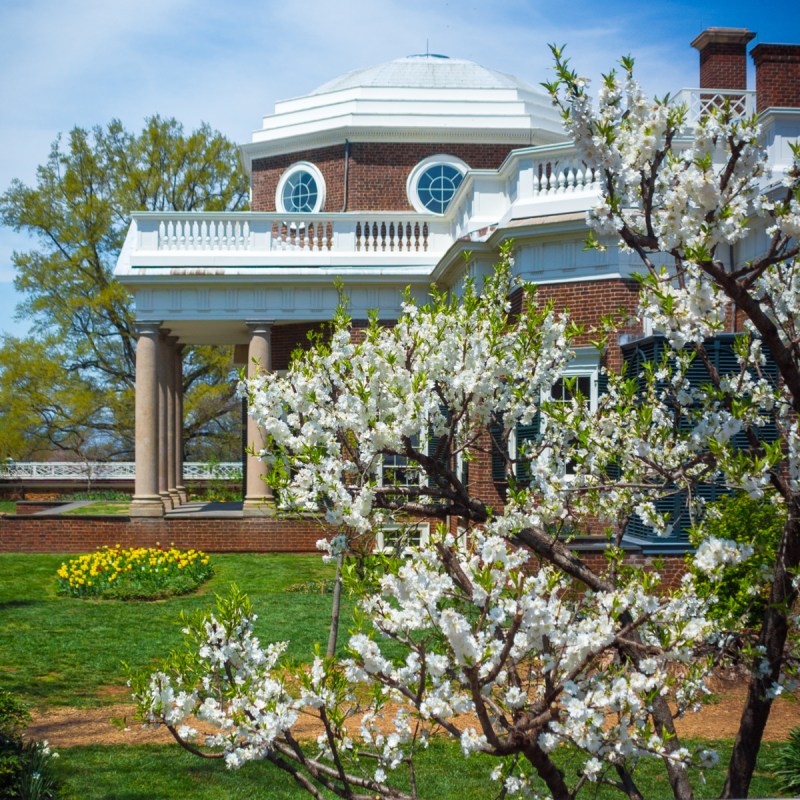 In April, we eagerly shed our winter gear, welcome the warm weather, and breathe in the sweet spring air. Dogwood festivals around the country are a way to join together with family and friends and celebrate the arrival of spring. From grand events to small-town gatherings, you will find a Dogwood festival to suit your adventurous spirit.
1. Atlanta Dogwood Festival
Atlanta, Georgia
Head over to Piedmont Park for the Atlanta Dogwood Festival. One of the largest in the country, it is known for its art exhibits and juried art show. Over 200 artists participate in the Fine Artist Market showcasing traditional paintings and photography along with goods made from wood and leather, plus pottery, jewelry, glass, and more. Another highlight of the event is the two performance stages that provide continuous live music. The Atlanta Dogwood Festival is scheduled for early April.
Where To Stay: Gracious Southern hospitality, beautiful furnishings, and a short walk to Piedmont Park make Stonehurst Place the perfect spot to rest and rejuvenate after a day at the Dogwood Festival.
Where To Eat: Get the real flavor of Atlanta with a food tour. Enjoy a full-course meal including Low Country shrimp and grits with beverage pairings on this Atlanta Food and Cocktail Tour.
Pro Tip: Use public transportation. MARTA is the most convenient way to get to and from the festival. Parking near Piedmont Park will be very difficult.
2. Dogwood Arts Festival
Knoxville, Tennessee
Join in the flower fun at the Knoxville Dogwood Arts Festival that takes place in mid-April. Situated in the heart of downtown Knoxville, the festival is a celebration of fine art, live music, and fun for the young and young-at-heart.
Just in time for the spring blooms, Knoxville's dogwood trails invite you to enjoy more than 85 miles of scenic walking and biking paths.
Where To Stay: The Tennessean Hotel offers luxurious Southern hospitality with the convenience of a downtown address close to great restaurants, pubs, and shopping. It is the perfect spot to rest after a day of festivities.
Where To Eat: Creekside Knox features a handful of the best foodtrucks and is open from 11 AM to 9 PM daily. Their online calendar lists "trucks of the day," so you don't miss your favorite foodie fix. With live music, big screen TVs, and a kid's playground, it's the perfect place for some good food, drinks (including beer), and family time.
Pro Tip: World's Fair Park, home of the 1982 World's Fair Exhibition, in downtown Knoxville is anchored by the Sunsphere. The newly renovated Sunsphere is 26 stories tall and the fourth-floor Observation Deck shows off the city and surrounding Smoky Mountains with a 360-degree view.
3. Fayetteville Dogwood Festival
Fayetteville, North Carolina
The Fayetteville Dogwood Festival is scheduled for late April. It kicks off Friday night with a concert series that runs the entire weekend featuring local bands. Saturday and Sunday there is a midway with carnival rides, arts and crafts, a car show, and lots of food. If you are looking for an old-fashioned festival, this is it.
Where To Stay: If you love nature but need one step above camping, try glamping. Find great camping and glamping options with HipCamp. No need to pack your gear. Find one where you can bring your toothbrush and everything else is already waiting for you.
Where To Eat: For a traditional Southern dinner, try Fayetteville's Texas Roadhouse. You will leave with your tummy and wallet satisfied.
Pro Tip: The US Army Airborne and Special Operations Museum brings the history of these dedicated men and women alive. The main exhibit hall begins with the 1940 U.S. Army Parachute Test Platoon and follows it up with a series of significant events to current-day operations. It is a testament to these highly trained soldiers.
4. Vinton Dogwood Festival
Vinton, Virginia
Located in the heart of the Blue Ridge Mountains is the Vinton Dogwood Festival. The festival is over 65 years old and offers quintessential hometown events including the crowning of the Vinton Dogwood Festival Queen, the Dogwood Festival Parade, and a car show. The town of Vinton comes together at the end of April for this spring celebration.
Where To Stay: Vinton is located just outside of Roanoke, where you can find lots of great name-brand hotels that offer great stays for an exceptional value. The Hampton Inn and Suites Downtown Roanoke is centrally located for easy access to all your Blue Ridge Mountain entertainment.
Where To Eat: With a focus on prime Virginia sourced products, Alexander's offers fine dining in an elegant, relaxed restaurant.
Pro Tip: Read Mountain is 253 acres of preserved natural forest that includes several hiking trails. The two-mile trail to the summit, Buzzards Rock, affords a spectacular view of the Roanoke Valley.
5. Farmville Dogwood Festival
Farmville, North Carolina
The Farmville Dogwood Festival is held in late April in the town commons where you can enjoy the beautiful dogwoods and azaleas in bloom. The festival showcases eastern North Carolina artisans, music at the town's gazebo, and a carnival.
Where To Stay: Find a charming log home — a dream cabin dropped in the North Carolina woods just a few miles out of town. Enjoy a relaxed, cozy stay while visiting the Farmville area.
Where To Eat: The best place to eat in Farmville is the Plank Road Steakhouse. This is a meat lover's paradise, offering a grilled 14-ounce rib-eye steak.
Pro Tip: To sample a variety of the local barbecue and craft brews, take the Pitt County Brew and 'Cue Trail. Collect your "Passpork" at one of the establishments on the trail and begin your Southern pork and craft brew adventure.
6. Dogwood Festival
Camdenton, Missouri
The Dogwood Festival in Camdenton has been around for over 70 years. Come to this Lake of the Ozarks town for the pageant and parade and stay for the fish fry! Planned for mid-April, you will love the hometown Camdenton pride.
Where To Stay: A unique Vrbo stay overlooking the Big Niangua arm on the Lake of the Ozarks while enjoying the view from your two-bedroom house in the Sugarloaf Vineyards is the perfect stay in Camdenton.
Where To Eat: The Trophy Room at Old Kinderhook is the perfect place to enjoy an evening meal with friends. With everything from wings and burgers to perfectly cooked steaks and seafood, you will be delighted by the delicious options.
Pro Tip: Get outside at Ha Ha Tonka State Park, where you can enjoy a hike and explore castle ruins, caves, and sinkholes. It's always a good day to get out and breathe some fresh air.
7. Grant Dogwood Festival
Pollock, Louisiana
Down in Pollock, Louisiana, the Grant Dogwood Festival is ready with a warm welcome and lots of southern fun. Hosting a parade, vendors, classic car show, and a 5K fun run, there is tons of small-town fun to experience.
Where To Stay: Less than 20 miles down the road from Pollock is The Hotel Bentley, an early 1900s grand hotel in Alexandria, Louisiana.
Pro Tip: There are plenty of state parks in the area to plop a bobber in the water and try to hook a big one.
Final Bloom
Whether you are looking for a large, city-sponsored festival or a small, hometown gathering, one thing is certain: The blooming dogwood trees mean it's time for celebrating spring and all the promise she brings.
You can also find fantastic dogwoods (and azaleas) in East Texas; our own Janie Pace has more.
Want to see cherry blossoms, too? Read up on the Cherry Blossom Festival in Washington D.C.