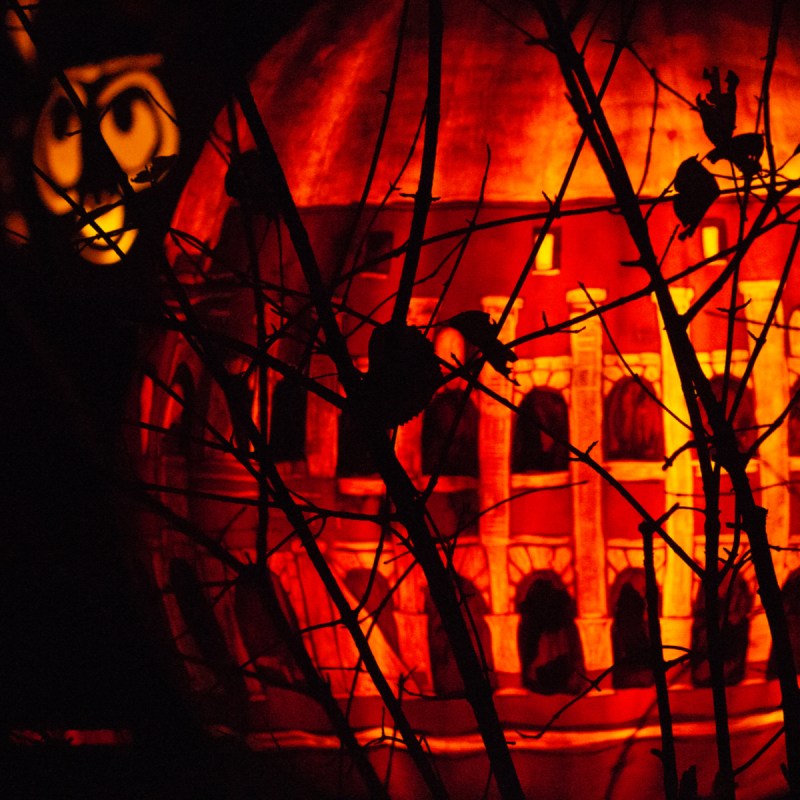 What do haunted houses, pumpkin patches, and costume parties all have in common? They are signals that the Halloween season has arrived! Halloween is known as the spookiest time of the year, full of scary movie marathons and pumpkin carving. All about the season? If you aren't too busy bobbing for apples, set your sights on Louisville, where 2021 marks the ninth year of the city's nearly five-week-long event to honor all things Halloween: the Louisville Jack-O-Lantern Spectacular.
Learn About The Louisville Jack-O-Lantern Spectacular
The Jack-O-Lantern Spectacular is one of three events put together by Passion For Pumpkins (P4P), a production team of professional pumpkin carvers. It also operates Jack-O-Lantern Spectaculars in Providence, Rhode Island, and at the Minnesota Zoo. The organization has been around for 27 years and prides itself on "redefining fall by transforming any landscape into an illuminated organic gallery."
When, Where, And How Much Does The Jack-O-Lantern Spectacular Cost?
If you're a lover of the Halloween season, but tend to be the type of person to jump at a knock on the door after watching a scary movie, then the Jack-O-Lantern Spectacular is perfect for you!
You can visit the lit-up trail from now through Halloween at Iroquois Park, a 20-minute drive south of downtown Louisville. The park is well lit with 5,000 skillfully carved pumpkins that line a walking trail. The illuminated trail is an art show al fresco thanks to the specially carved pumpkins. Oh, and how could we forget the best part? Food is available!
Rain or shine, gates opens nightly at 6 p.m. The Jack-O-Lantern Spectacular kicks off at 7:15 p.m. and ends at 11 p.m. Sundays through Thursdays. On Fridays and Saturdays, the experience is open until midnight. The trail remains open nightly until the last guest reaches the trailhead.
Longer lines on the weekends can result in up to a 2-hour wait, and the organizers urge visitors to plan accordingly.
Tickets can be purchased ahead online, or you can wait and purchase them at the gate. The Jack-O-Lantern Spectacular box office is open nightly at 6 p.m. If you're hoping to skip the box office line and pay online, note that service fees will be applied. All proceeds go to the Louisville Parks Foundation.
Be sure to check out the organization's Frequently Asked Questions page for more information.
Related Reading: