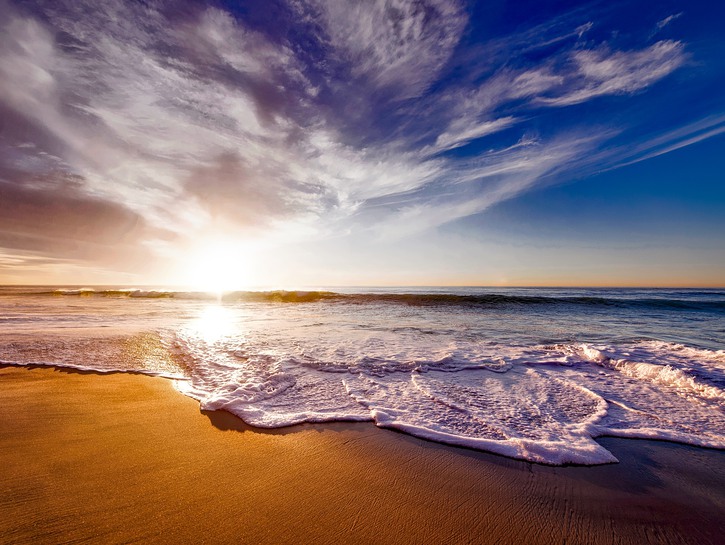 Calling all snowbirds!
It's that time of year again. Winter is just around the corner, and travelers, especially in North America, will be migrating from northern regions with cooler climates to soak up the sun and avoid the dreadful winter blues in warmer locales, such as Florida, California, Nevada, Arizona, and Mexico.
Planning for a long winter getaway is imperative, both in terms of preparing your house for an extended absence and packing your bags with all the necessary essentials.
Follow the steps below to make sure you're fully ready to kiss the snow goodbye and have everything you'll need for a long winter getaway.
Home Preparation for a Long Winter Getaway
1. Don't hide your house keys
This is an old trick when traveling for an extended length of time, but hiding your house keys in a fake rock or under a doormat is actually the first place potential thieves will look before trying to enter a home. Robbers know about these tricks, thus it is no longer a trusted method for storing your house keys.
Instead, give your house keys to a trusted family member or neighbor. You can also take your original house keys with you and make a copy to give to a trusted individual. That way, someone will know that you'll be gone and can subsequently check up on your home during your long winter getaway.
2. Put your mail, deliveries, cable, and internet on hold
Instead of coming home to an overflowing mailbox filled primarily with advertisements, put your mail and deliveries on hold. This is as easy as going to USPS.com and requesting that your mail is forwarded or held.
There are some cable and internet companies that will even freeze your accounts for a small fee while you're away. This can save you an arm and leg when traveling for several months. In some states, Comcast will freeze your cable and internet for $5 each a month. When cable and internet bills can cost around $150 per month, you can see why this is the more economical option.
3. Dog chain and faux alarm sign trick
If you want to deter potential robbers from breaking into your home, try the old dog chain and bowl and faux alarm sign trick.
Putting a dog chain and a dog bowl outside your house can trick thieves into believing you have a big scary dog inside waiting to attack. If you even want to take this a step further, purchase a popular "Beware of Dog" sign and slap it on your window.
My father is a real estate agent, and in order to keep his properties safe, he always places an alarm system warning sticker on an outside window or door to decrease the chance of theft. This is another option you may want to consider in order to protect your home when embarking on a long winter getaway. These signs are readily available on the internet at low costs.
4. Set your thermostat
If you live in a region with cooler climates, you'll want to make sure you don't come home to frozen pipes when traveling for an extended amount of time. We suggest setting your thermostat to around 55ºF (12ºC) so the house is at least above freezing.
If you live in a warmer area, you may want to leave your air conditioner on to prevent mold.
5. Turn off your water and hot water heater
To avoid plumbing leaks, turn off your water before leaving for your extended winter getaway.
There's really no need to keep your hot water on while you're away, but if you wish to leave it on, turn it to the lowest temperature setting.
6. Empty your refrigerator
You probably don't want to come home to a refrigerator filled with rotten food, so make sure to pitch any perishables before heading out on your winter getaway. This will also avoid any unwanted mice or insect problems.
7. Unplug
Make sure you go around your house and unplug everything before you leave for your winter getaway. Not only will this save you some serious moolah on your electricity bill, but electrical storms can destroy your laptops, televisions, and even small appliances.
8. Check your smoke detectors
Make sure that your home's smoke detectors are in good working order before you leave. Even though you won't be home, it's important that your smoke detectors are working, in case of a fire emergency.
Trip Preparation for a Long Winter Getaway
1. Choose a home over a hotel
Hotels aren't always the cheapest option when traveling, especially if you're staying for an extended period of time.
Before you spend a ridiculous amount of money on a hotel, check out some alternatives such as Airbnb and VRBO. Not only do these hotel alternatives usually cost less, but they allow you to rent out entire homes that give you free rein of kitchens, any available parking, living areas, and offer more space.
2. Don't overpack, but don't forget the essentials
Though you'll be away for possibly months, you still don't want to overpack and deal with the hassle at airports and pay more for your bags.
Anytime I go on a beach getaway in the winter, I always end up wearing the same two bathing suits the entire time I'm there. While you don't want to be without particular items on your trip, don't forget that you can always wash your clothes at a laundromat, or purchase certain items at your destination.
With that being said, it's a good idea to pack plenty of necessities, such as specific toiletries you may need, and any medications. You may even want to consider getting a double dosage of your medications for your winter getaway, in case of an emergency.
3. Consider holidays when booking
When booking a flight for your long winter getaway, keep in mind that prices usually skyrocket during peak holiday travel times, such as during Thanksgiving, Christmas, and New Year's.
Make sure that you're checking the prices of flights before and after any major holidays, in order to avoid increased prices.
4. Check the weather before departure
While you might be leaving your freezing wintery town for nice warm weather down south, you should still be sure to check the weather before you depart and pack accordingly.
For example, Florida still stays warm in the winter, but it might not be as warm as you think. You may still want to bring a sweater for the evenings, and you may want to pack rain boots or an umbrella for stormy weather.
We hope these tips help you form your checklist of must-dos before flying (or driving) off to the tropics for the winter. Happy trails!