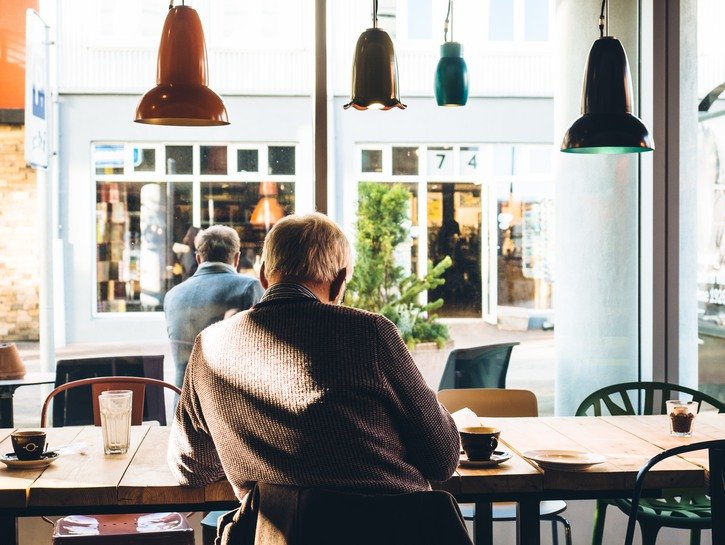 Cristina Luisa is an award-winning travel writer, photographer, and human/animal rights' advocate. A native of the Bay Area, California, she possesses a B.A. in American Literature and Culture and an M.A. in Latin American Studies. So far, her solo adventures have led her to teach, volunteer, and travel extensively through 42+ countries. Currently, Cristina is working on her first travel memoir and settling into her new home in Colombia. You can read more about her travel addiction on Chronicles of a Travel Addict.
When I first started traveling alone on the road, I admit that I was terrified. Will I make friends? Will people like me? What if people judge me because of my nationality?
As I found out the first night of my solo trip to Chile, I wasn't the only one exploring the world by myself. Sitting around the table with new friends from Germany, Australia, and Brazil, I sipped my coffee. Little did I realize that I would end up traveling thousands of miles with these people. In fact, over the years, going it alone has become my preferred mode of travel. It may seem contradictory, but traveling solo is an incredible way to make friends from all over the globe. Let's take a look at how to make friends as a solo traveler.
If you know that you're setting off for an extended period of time, or this is your very first solo trip, I'd recommend putting yourself out there before you even land. You can make friends no matter where you travel, but if you're open about your destination, you might want to consider one of these solo-friendly destinations. If your dream journey isn't on this list, don't fret.
Facebook Expatriate Groups
One of the best places to start finding friends is on Facebook. Even if you're generally against social media, it's worth joining just to take a peek at the many groups dedicated to travelers exploring or living around the world. FB Expat Groups offer a wealth of information regarding what to bring, the best places for day trips, and any other questions you may have. In addition, most people who frequent these virtual hangouts are eager to meet up for a drink in person. Just go to Facebook groups and search "[City/country of interest] Expats."
If you're not keen on using Facebook to make friends, you can also peruse Reddit's solo travel forum to discover like-minded people. Who knows, they might just be traveling at the same time to the same place as you!
Boutique Tour Operators
If you're setting out on your solo trip and aren't sure about organizing everything yourself, boutique tour operators are an excellent option. Not only do they take care of everything from transportation to day activities to meals, they also cater to particular interests and demographics. For example, Living Big Travel designs women-only tours to places as distinct as Iceland, Mexico, and Vietnam. If you are not a woman, or you're more into traveling with fellow baby boomers, there are plenty of options. No matter if you want to head on a cruise or hike the Inca Trail, fresh options abound.
Airports
On first glance, airports might seem a lousy place to make friends. People are in a hurry, they're tired, and sometimes they just want to be left alone. However, there are plenty of others who either have too long of a layover or have arrived super early. Either way, they're looking to pass the time. While these may very well be three-hour friends, they also might be heading to the same place you are — or know someone who lives there. This can be a hit or miss option, but the trick is to find out where your gate is, then choose a bar or restaurant that's nearby.
Once you land, your opportunities to make friends will only increase.
Keep an Open Mind
In our daily lives, we get so used to the routine that we often don't second-guess our choices. If you're still working, this especially true. You've likely gone to the same job with the same people for 10, 20, or 30 years. Often, you've had the same colleagues for just as long. Well, traveling alone is an excellent way to break that monotony. You'll meet people from all walks of life, religions, socioeconomic statuses, and linguistic backgrounds. While you won't want to become best friends with everyone, in general, this is an incredible opportunity to expand your social circle and your knowledge.
Embark on a Group Tour
Upon arriving at your destination, check out the group tours that your accommodations provide, or head to Tour Scanner online. Whether it's a free walking tour, an organized bus to the Golden Circle, or a hot air balloon ride above the Valley of Kings, there are always bound to be solo travelers attending. This is the time to strike up a conversation with others, asking why they were drawn to this location, where they're from, or how long they've been traveling. People on the road are most likely to be open and eager to make new acquaintances.
Go to a Local Event
Whether you're traveling long-term or are on a weekend business trip, local events are always great for meeting other people. It may be a concert, a language exchange dinner, or a drink-and-draw group, conveniently scheduled at night. Choose something that interests you and chances are you'll meet like-minded locals and foreigners looking to interact. Two websites that are geared toward just this type of event are Meetup and InterNations, which host a variety of activities around the world.
Hang Out at the Local Bars and Cafés
Depending on what your palate favors, what mood you're in, and where you're visiting, bars and cafés are some of the best places to meet people. Even if you don't like coffee or spirits, go anyway and order a water (although, if tipsy people annoy you, just go to the café). Grab your notebook or the latest novel you're reading, head over to the local watering/caffeinating hole, and hang out. Don't be shy; engage in conversation, buy someone a drink, or politely ask to join someone else's conversation.
Ask a Local for Directions or Suggestions
No matter where you go, it's advisable to learn a bit of the local language. Making an effort to speak on their terms will always put you in a favorable light and open doors. If you're not sure how to approach a local — whether you're on the bus, at the weekend market, or simply walking down the street — try asking for directions or suggestions on what to do. People inherently love talking about their lives and interests, and this could easily lead to forming a bond. Many times, after asking someone about the best museum in town, they'll be keen to go with you — or at least walk you in that direction.
Share Your Food
It's no secret that food brings people together, and traveling alone is no exception. You might be on a walking tour, decide to take a cooking class, or arrange to dine with a specific chef. No matter the occasion, breaking bread with others will surely bring you closer, lighten the mood, and help you make friends. EatWith is a particularly helpful website for finding food-driven events.
Hostels
Ok, this option may have you wincing. When many people think of hostels, they think of kids aged 18-25 crammed into one room after hitting a pub crawl. Granted, there are hostels like this. On the other hand, there are many boutique hostels geared toward all ages that provide elegant private rooms. Think of it as staying in your hotel room, except almost every other guest is looking to make friends.
These establishments are geared toward socialization, offering events, tours, meals, and more, allowing you to get to know many people at the same time. Just make sure to look at the hostel's description (beware of party hostels or those offering pub crawls) and check to see that there isn't an age limit.
Not up for the hostel adventure? Try staying with a local through Airbnb or Homestay. While some hosts are just looking to make money off their property, others will be happy to show you around their city.
Do What Interests You
Possibly the most important tip on how to make friends as a solo traveler is simply to do what you love. Be it hiking, birdwatching, or trying the local fare, use the above suggestions to do what you normally would while traveling, but in a social atmosphere. You're unlikely to make friends by visiting a gallery if you hate art, so embrace your interests. You'll find like-minded people wherever you go in the world if you're friendly and non-judgmental. Don't worry too much about making friends; you might be surprised at how organically it happens while on the road.
Have you traveled alone before? What are your tips for meeting new people while on the road? Let us know in the comments.