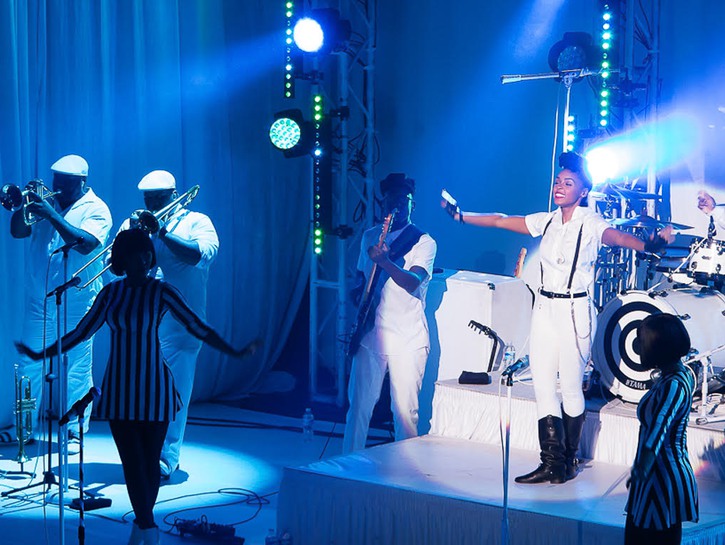 Nashville has music everywhere. It even greets you in the airport and on the street. When you are spoiled for choice, where are the best places to go for an experience you can't get anywhere else? You go where the locals go.
Here is a list of my favorite places to listen to music. They'll work whether you are good at planning ahead and getting tickets or if you aren't. Remember: Nashville is Music City, not just Country Music City, so there is something for everyone.
1. Ryman Auditorium (Downtown)
The Ryman is the Mother Church and not to be missed. You will find it on every tourist list for good reason. It's the former home of the Grand Ole Opry and has the best acoustics of any venue around town. Last year, I attended ten shows at this venue alone.
People say there is not a bad seat in the house, but there is. You can pretty much book anything in the balcony and have a great view, but the main floor has blocked views from columns and the sloping of the balcony. Don't book anything higher than row L or M on the main floor and look out for those columns! If you can't get tickets to a show, I recommend going on a tour during the day. It's well worth it.
This place is not quite as old as me but it looks it. This is the place for bluegrass, and it's probably the most authentic Nashville thing you'll do. There are some things you need to know before going — like they only take cash, don't order the pizza, and don't expect more than beer. The seats are first-come-first-serve, so you'll have to get in line. It's open every night, but the most popular are Sunday for the Bluegrass Jam, and Tuesday for the Doyle & Debbie Show.
This one is hard to find. I didn't even know they had shows there until someone I knew in the music industry told me about it — and I live a block away! Most shows here are acoustic and they aren't all Country. It looks like the Shakespeare Globe Theater, so there really isn't a bad seat, but I do have a hard time finding who is playing and when tickets go on sale. These shows don't show up in any other calendars I subscribe to, so I recommend subscribing to their newsletter. The latest schedule has a songwriter's night (highly recommend), Beth Hart, and Rufus Wainwright.
This is the only honky tonk you will see locals visit. I live two blocks from the strip and have been to all of them. This one is the best. Why? They play nothing that was written after about 1978. You won't hear any 'Bro Country' here. The best time to go is after 10:30 pm on a Friday night. Get there a little early if you want to sit down. I always enter from the alley in the back to avoid the crowded sidewalk and the bachelorettes on Broadway. Drinks are served in plastic cups and are pretty basic.
Rudy's is another one that's hard to find. This is a serious club with serious listeners and a serious cover charge. If you like jazz, this is the place to be. Just don't think you can chat during the show. Drinks are better here, so you can feel confident ordering a cocktail. I've only been here late after I've had dinner in the Gulch, but they open up for Happy Hour and the cover charge is cheaper.
Skull's is another Jazz spot, but it's not quite as serious as Rudy's. You can catch a Burlesque show 4 nights a week starting at 10:00 pm. This used to be our favorite place to get a nightcap after a show. I say "used to" because the last time we walked by on a Saturday night they had a line around the building. I recommend eating dinner here so you can make a reservation, catch the band, and scope out a place at the bar for the Burlesque show if you time it right.
I am lumping these together because they are all the same type of venue in that they are standing-room-only. Marathon Music Works has a few seats but you can't really count on them to be open. I love these venues because you can see some up-and-coming bands or intimate shows from more established artists. You just have to be prepared to be up on your feet all night.
To make sure you are in the know about upcoming shows, subscribe to Do615 newsletter and download their app. Set your preferences on your Ticketmaster account accordingly so you are alerted to the Nashville shows. Happy listening!