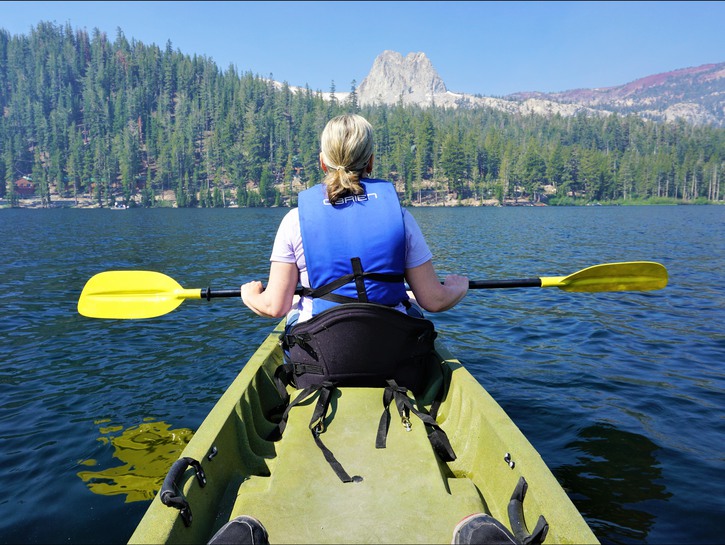 Wendy and Jason Lee are empty nesters who love to travel. Their goal in starting their blog — Empty Nesters Hit The Road — was to encourage couples 50+ to travel more, and they provide advice on how to do just that. Yes, travel can be expensive, but there are ways to make it more affordable. And it's also true that it can be hard to find the time to travel. Over the years, Wendy and Jason have developed a number of strategies to make frequent travel possible. They share that information with their readers, and Wendy was kind enough to answer some of our questions.
TA: How many years have you been traveling and what got you hooked?
Wendy: We've been married for 27 years and traveled often during that time with our family. But we really started prioritizing travel in our lives about eight years ago. We realized there was so much we wanted to see and do in the world, and we needed to be intentional about finding the time and money to do it. We also decided that we couldn't just put off travel until we retired, but instead travel as much as possible while we are still healthy and active and able to enjoy anything that looks interesting.
TA: What is the best vacation you've ever taken?
Wendy: Wow, that's a tough question! One of our favorite trips was two weeks in Denmark and Sweden for our 25th wedding anniversary. Since this is the part of the world where my grandparents were born, this was a bucket list destination for me. Copenhagen was such a fun and relaxed city with amazing food. Stockholm is a really beautiful city with one of our all-time favorite museums, the Vasa. Now we need to go back and explore Norway.
TA: What's one place you've always wanted to visit?
Wendy: I want to go on an African safari, though we haven't decided which country yet.
TA: What's one thing you ALWAYS pack when you travel?
Wendy: Packets of tissue. Besides the obvious, I've used tissues as napkins since they are not always provided in some parts of the world.
TA: If you could only give a traveler one piece of advice, what would it be?
Wendy: Don't be guided by fear. Too often people are afraid of getting time off, afraid of the costs, afraid of different foods, afraid of news stories, etc. Even if the trip is short and close to home, just do it. Just start traveling!
TA: What are some of your favorite travel blogs and communities?
Wendy: I'm a big fan of Hecktic Travels and My Wanderlusty Life, and I love travel podcasts — some of my favorites are Amateur Traveler, Travelogue from Conde Nast, and Extra Pack of Peanuts.
TA: What would be your #1 recommendation for a place to travel in 2019?
Wendy: Seoul, South Korea. This city offers so much — great museums (most are free), delicious food, amazing historic sites, and beautiful temples. It is also very safe. We've been to Seoul several times and still want to go back.
TA: Do you have any good airport or flight hacks for people traveling by plane?
Wendy: Yes! Find a way to access airport lounges through Priority Pass or travel credit cards. We only started doing this about a year ago and can't believe we didn't do it sooner. Not only is it a more comfortable space to wait, but there is usually decent food and high speed WiFi.
TA: What is the best piece of travel advice you've ever been given?
Wendy: During a previous job I was sent to Korea once a year. A good friend encouraged me to use that as an opportunity to explore other parts of Asia. As a result I made trips to China, Hong Kong, and Japan. That really changed my frame of mind, now I'm always looking for ways to add on to a trip to make my money go further.
TA: Is there something you think most travelers worry too much about?
Wendy: Yes, safety. I think Americans have become obsessed about safety in other parts of the world and overlook issues at home. That's not to say I choose unsafe destinations, but there is no perfect place (domestic or international). If I want to go somewhere that offers great history, food, or natural beauty, I'm going to balance that with possible safety concerns.
TA: What are the top 3 websites you use for research/inspiration when planning a trip?
Wendy: If I'm just in the dreaming stage, I start with Pinterest. Once I am pretty sure where we are going I create a Pinterest board for the destination. This gives me access to lots of great blog posts with suggestions of what to see and do. I also check out the travel magazines on Flipboard. As I start the actual planning, I use TripAdvisor. Over the years I've found the reviews on TripAdvisor to be very helpful.
TA: What was the most romantic place you ever visited with a partner?
Wendy: I found Barcelona to be a very romantic city. We loved strolling through the Gothic Quarter with its cobblestone streets and hundreds of historic buildings. But even more modern parts of the city were lovely. Spaniards seem to really enjoy life, which we could literally feel.
TA: Which underrated destination deserves to be more famous?
Wendy: Guadalajara! This city has its problems, namely poor transportation and tourism infrastructure. But, the Spanish Colonial architecture is amazing, the food is out of this world, and the day trip options are awesome. We had a tour guide take us to Guachimontones pyramids and it was one of my top five travel experiences ever.
Learn more about Wendy and Jason:
Visit their website: Empty Nesters Hit The Road.
Follow them on Twitter here.
Find them on Facebook here.
See their photos on Instagram here.
Read their CVs on LinkedIn here.
Or connect with them on Pinterest here.