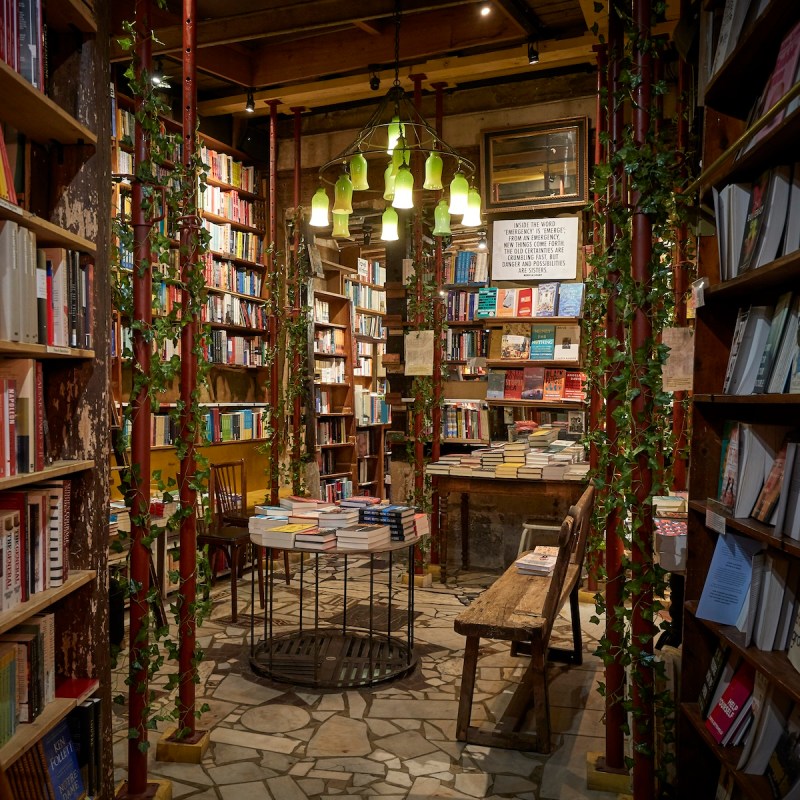 Some served as settings for great written works, others hosted renowned authors while they worked on their masterpieces. They might house stunning libraries or celebrate written word traditions with special events. If you're a true bibliophile, consider adding these eight literary destinations to your travel list!
1. Buenos Aires, Argentina
Die-hard book fans will find themselves right at home in Buenos Aires. The Argentinian capital boasts more bookshops — nearly 700 — than any other city on the planet. El Ateneo Grand Splendid, converted from an old theater, is routinely named one of the most beautiful bookstores in the world. The city also organizes an enormous annual book fair, bringing in more than a million readers each year.
2. Dublin, Ireland
Ireland's capital — with its long storytelling tradition and definite love of craic — produced a total of four literary Nobel laureates: W.B. Yeats, George Bernard Shaw, Samuel Beckett, and Seamus Heane. You can get to know the men and their works over a few pints during a literary pub crawl. Pay homage to another favorite Dublin son in Merrion Square, where a colorful statue of playwright Oscar Wilde lounges across a large boulder. And make time for a stop at Trinity College to peek at the ancient Book of Kells, the incredible gospel books illustrated by Celtic monks.
3. Edinburgh, Scotland
Many famous authors have made Edinburgh their home, from Sir Walter Scott to J.K. Rowling — who dreamt up Harry Potter. You can learn more about them all at the city's Writers' Museum. Edinburgh also hosts festivals and celebrations throughout the year focused on the written word. Perhaps the most famous — Burns Night — is held January 25. Scots host traditional dinners and toast Scotland's most beloved poet, Robert Burns.
4. Iowa City, Iowa
It might be a small Midwestern town, but Iowa City punches above its height when it comes to literary tradition, thanks to the University of Iowa Writers' Workshop. Established in 1936, 17 Pulitzer Prize winners have completed the prestigious creative writing program. Star alums include Kurt Vonnegut and Flannery O'Connor. Even UNESCO took notice, naming Iowa City one of its "Cities of Literature" in 2008.
5. Istanbul, Turkey
In Istanbul, I was captivated by the history, the daily calls to prayer, and all the books! Used bookshops, or sahaflar, are all over the city. One of the oldest and most popular is Sahaflar Çarşısı, not too far from the iconic Grand Bazaar. Writers have gathered here since the 16th century, and today, it's still a great place to pick up older tomes and rare finds. The sultans loved their books, too; make sure to wander through the Iznik-tile-laden library if you visit Topkapı Palace.
6. London, England
London's long been known as a star of the global literary scene. Shakespeare's original Globe Theatre was built here in 1599 but destroyed by a fire 14 years later. Today, audiences from around the world visit the new Globe, a replica of the historic spot. The Sherlock Holmes Museum on Baker Street is dedicated to Sir Arthur Conan Doyle's famous detective. You can step through the space where Dickens wrote Oliver Twist at the museum bearing his name on Doughty Street and also check out the Poet's Corner in Westminster Abbey, where many of London's most loved authors are buried or memorialized.
7. New York City, New York
Many critically acclaimed American authors lived and wrote in New York City — and still do! From James Baldwin and Jack Kerouac to Tennessee Williams and Truman Capote, there's no shortage of literary glitterati associated with New York. You can still grab a drink at the White Horse Tavern, frequented by Hunter S. Thompson and where poet Dylan Thomas spent his last night alive. The Chelsea and Algonquin Hotels both played host to author meet-ups and still retain a funky feel. For the ultimate glam bookstore experience, head to Albertine. Housed inside the Payne Whitney mansion, here you'll find books in both French and English.
8. Paris, France
Last but certainly not least, the City of Light has had its share of learned luminaries. A century ago, Paris enjoyed a writing heyday when expats, including Ernest Hemingway, Gertrude Stein, and F. Scott Fitzgerald, all flew to France for its creative and bohemian salon scene. Retrace their steps and pick up some of their work at Shakespeare & Co. — the Left Bank's legendary bookshop.
Building a trip based on books — and the people who penned them — can be a terrific way to really get to know the culture, people, and traditions of a place. While they make a great take-home gift or souvenir, make sure to do your reading beforehand, too. Engaging in just a bit of research about a city is one of the best ways to build excitement and boost your confidence as you head to a new destination!