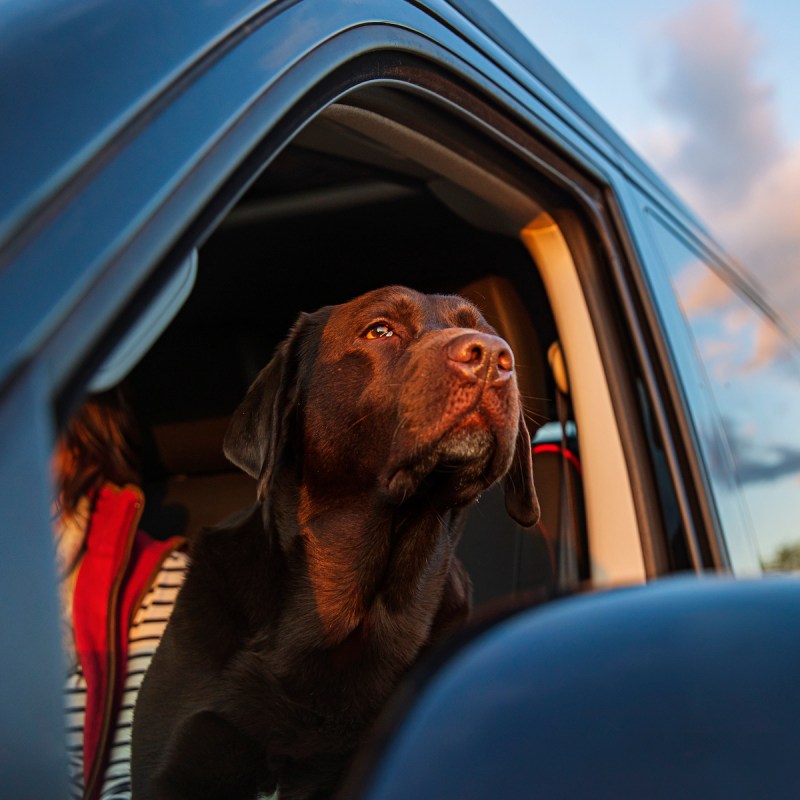 If you're planning on bringing your dog with you on vacation this year, you'll want to see the new research published by Forbes Advisor. It ranks 98 cities across the U.S. by how accommodating they are for dog owners. 
For the research, Forbes surveyed 10,000 dog owners across the country, asking them about the pet-friendliness of their cities. Researchers also looked at other metrics as well like the cities' percentage of hotels, restaurants, and hiking trails that allow dogs, pet clinics, and other factors. 
Top 10 Cities for Traveling with a Dog
Sacramento, California (100 points)
Portland, Oregon (97.94 points)
San Francisco, California (95.87 points)
Bakersfield, California (91.85 points)
Long Beach, California (89.99 points)
Madison, Wisconsin (87.41 points)
Lincoln, Nebraska (86.07 points)
Washington, D.C. (84.11 points)
St. Louis, Missouri (83.38 points)
Albuquerque, New Mexico (83.38 points)
Worst 10 Cities for Traveling with a Dog
Phoenix, Arizona (zero points)
Virginia Beach, Virginia (5.88 points)
Nashville, Tennessee (7.22 points)
Mesa, Arizona (8.46 points)
Corpus Christi, Texas (15.17 points)
Newark, New Jersey (16.51 points)
Jacksonville, Florida (22.7 points)
Scottsdale, Arizona (24.15 points)
Philadelphia, Pennsylvania (24.56 points)
Los Angeles, California (26.93 points)
Other Key Takeaways
Looking at the data, researchers observed that the most dog-friendly cities had lots of walking space – whether they're sidewalks or hiking trails – for dogs. They also averaged 21 pet-friendly restaurants per 100,000 residents and generally had highly rated emergency vet clinics.
On the other end of the spectrum, the worst cities for travelers with dogs had very few hotels that allowed dogs. According to the research, only 1.2% of the hotels permitted dogs, which is almost four percentage points below the study's average. However, the data also showed that despite the lack of accommodations, some of those cities actually offered lots of open space.