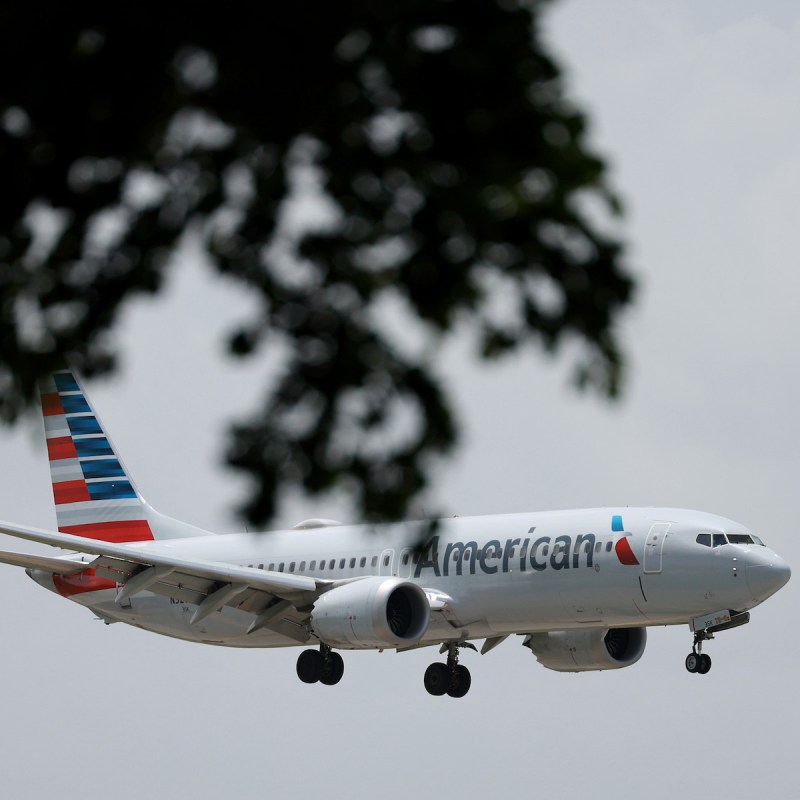 A small claims court in Portland, Oregon, sided with a mother in a dispute over American Airlines' policy on traveling with children, The Street reported. 
In the lawsuit, Erika Hamilton said she was traveling with her twin 18-month-old daughters and had planned for one daughter to sit on her lap and the other to sit in the seat next to her. 
But during a connecting flight, the flight attendant wouldn't allow Hamilton's daughter to sit in the seat without a car seat even though American's policy only requires the child be able to sit upright on her own.
Since Hamilton had already checked the car seats, a neighboring passenger offered to hold her daughter during the flight. The root of the case, however, was that American refused to refund the cost of Hamilton's unused seat. 
In an interview with The Street, Hamilton called her award "paltry" but "the clear victory I was hoping for." According to court records, the judge awarded her 4,500 flight miles and $102 for court costs.