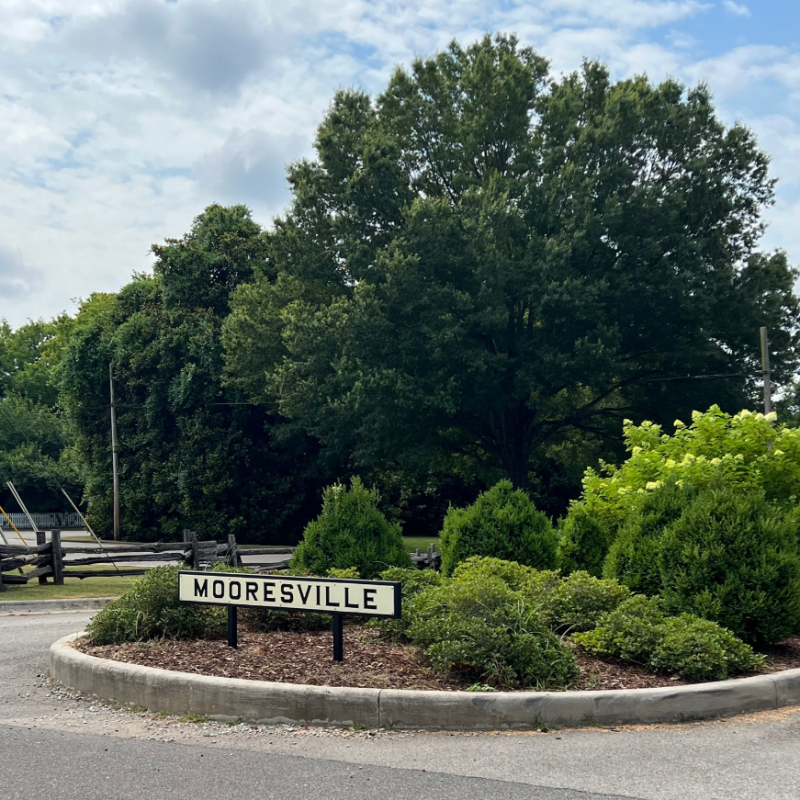 Mooresville, Alabama's claim to fame can be found in a one-quarter square mile area and boasts a population of fewer than 60 people. Mooresville is not the smallest town in Alabama, but it is in the top 10 from a head count standpoint. It might be puzzling to figure out what lures visitors to this tiny spot in Limestone County, but there are seven great reasons to take a short detour and see it for yourself.
1. Commitment To Historic Preservation
Mooresville can trace its beginning back to 1805 when settlers arrived and began living on land previously occupied by the Chickasaw tribe. By 1818, they were ready to organize themselves officially. On November 16, 1818, the Territorial Legislature of Alabama incorporated Mooresville a full year before Alabama was admitted to the United States of America. The streets that were drawn off in 1818 remain intact today.
Some of the early residents were cotton planters and merchants, but a boll weevil infestation changed that prosperous enterprise. A few current residents are descendants of those cotton farmers, but many now work in the neighboring cities of Huntsville, Decatur, and Athens.
The town officially owns and maintains four historically significant buildings: the Stagecoach Inn & Tavern built around 1821, the Brick Church dating from 1839, the Post Office built in 1840, and the Church of Christ, going back to 1854. The Stagecoach Inn & Tavern also served as the post office until another one was built and its original post office boxes, numbered from 1 to 48, were transferred to the current building. Many families have maintained the same box number for generations.
To add preservation funds to the Town Council's budget, home and garden tours, an art festival, guided walking tours, and holiday events are scheduled throughout the year.
2. Connection To Two Men Who Became United States Presidents
Andrew Johnson lived in Mooresville as a young man and worked as an apprentice tailor. He later became the 17th President of the United States.
Union General James A. Garfield preached at the Mooresville Church of Christ in 1863 when his troops were camped nearby during the Civil War. He was elected the 20th President of the United States.
3. Obvious Pride Of Mooresville Residents
The picket fences, uncurbed streets, and large trees contribute to the overall beauty of Mooresville, but it goes deeper. Each home is meticulously maintained. The lawns are mowed and the gardens are manicured. They live there because they want to and because they love being a part of history. Homes of different architectural styles can be found along Lauderdale, High, Market, Broad, and North Streets.
You can see some of this by driving slowly, but it's even better if you park your car beside one of the churches or the post office and take a leisurely stroll.
4. Fun Facts
Mooresville has its own mayor, town council, and is home to the oldest operational post office in Alabama. That does not, however, include mail delivery. The post office is only open from 8:00 to 10:00 a.m. Monday through Friday, so the residents must plan carefully to retrieve their mail.
The town was the setting for Disney's movie, "Tom and Huck" which was filmed in 1995. Some of the temporary changes that had to be made to buildings caused controversy among the residents, but eventually, they all agreed that the exposure income from the movie were ultimately good for the town.
5. Fortunate Location
Mooresville is located near the Tennessee River and is surrounded by the Wheeler National Wildlife Refuge. The geographic nature of those two factors, along with regular sightings of native and migratory birds and curious wildlife, add to the advantages of life in Mooresville. Even though it is technically in Limestone County, Mooresville is only a couple of miles across the bridge from Decatur, which is in Morgan County. Interstate 565 can be seen from the town's entrance and has easy access, making it a quick commute to Huntsville International Airport and all the great assets of Alabama's largest city. Within twenty minutes, Mooresville residents, who live in a place that feels transported back in time, can also attend Huntsville's concerts and sporting events. They can also shop, eat in upscale stores and restaurants, and enjoy the benefits of the thriving job market.
Pro Tip: Anglers come from miles around to catch bass, bream, and catfish out of the Tennessee River. The main boat launch is a short distance from the entrance to Mooresville.
6. A Charming Farm Receiving Wide Acclaim
Natasha McCrary and her family, who are proud residents of Mooresville, have turned their idyllic, three-acre farm at the northwest corner of the historic village into a thriving enterprise. Aptly named 1818 Farms, referring to the incorporation year of the town, the business began when their son fell in love with Babydoll Southdown sheep and wanted one of his own. Through the magic and skill of entrepreneurship, one sheep turned into a flock, which turned into a line of skin care products, with many steps in between. When the operation was smaller, regular tours were given. Now, visitors are invited to come and look through the fence at the sheep, a Nubian goat, mini pigs, and chickens. However, there are no time for tours. You can also look from a distance at the 14,000 flowers. During the summer months, Bloom Strolls are hosted where participants go home with gorgeous, large, hand-picked bouquets and learn tips about flower arranging.
Pro Tip: Tickets to events at 1818 Farms are hot items, so it's best to sign up for the newsletter to get advance notice of dates and times.
Those amazing flowers have led to botanical wax sachets, dried flower gift boxes, seed packets, and more. A signature line of coffee has been created and eggs from the chickens are sold to the public. Be sure to look for the immaculate chicken house with a porch swing in front.
A vintage blue truck makes rounds to surrounding towns during flower season and those who learn the route can purchase fresh-picked flowers there.
7. Sweet Treats Straight From The Oven
On the corner of North Street and Broad Street, Alexis Smith has created an enticing bakery called Dogwood & Magnolia. She, along with her husband and young children, are also residents of Mooresville and care about preserving the historic vibe of the town while serving amazing desserts.
Smith personally bakes the cookies, cupcakes, cinnamon rolls, orange rolls, and more that you'll find in the display case. In addition, she sells bottled drinks and candies that you are sure to remember from your childhood. Alexis offers cake, cupcake, and cookie decorating sessions by scheduling in advance. I can personally vouch for the mini cake decorating class that my granddaughters and I thoroughly enjoyed recently.
The bakery is also a suitable place to pick up gift items from the stock of locally produced items on her shelves. You will find many products from nearby 1818 Farms there.
When you walk inside Dogwood & Magnolia, you will immediately swoon over the smells, start swaying to the music, and admire the cleanliness and attractive displays. Be sure to check the website or Facebook page for hours of operation. Smith makes her children her top priority and she closes during classes to give her participants her full attention.
Pro Tip: Smith makes fresh orange rolls primarily on Friday. That's a great reason to visit then.
While you're exploring Mooresville, stop in and browse at the general store near the entrance, just across from 1818 Farms. Then take a few minutes to find Creekside at Collier's End, a stunning event venue featuring lovely gardens and a Manor House built in 1842. This is not in the actual historic village but is nearby and it will make you want to start planning a party.
Pro Tip: Decatur's highly acclaimed Cook Museum of Natural Science and Huntsville's U.S. Space and Rocket Center are both within a 15-20 minute drive from Mooresville. It would be very convenient to combine your visit to Mooresville with one of these attractions.
Occasionally, homes go on sale in Mooresville's historic district, but they are quickly snatched up. This is truly a coveted place to live full of caring, committed neighbors and tons of natural resources. You can enjoy the serenity of a tiny town, feel that you are part of important historical events, and still be within an easy drive of every conceivable amenity. Visitors to North Alabama are discovering Mooresville's history and charm.
For more tips on traveling to Alabama, check out these articles: