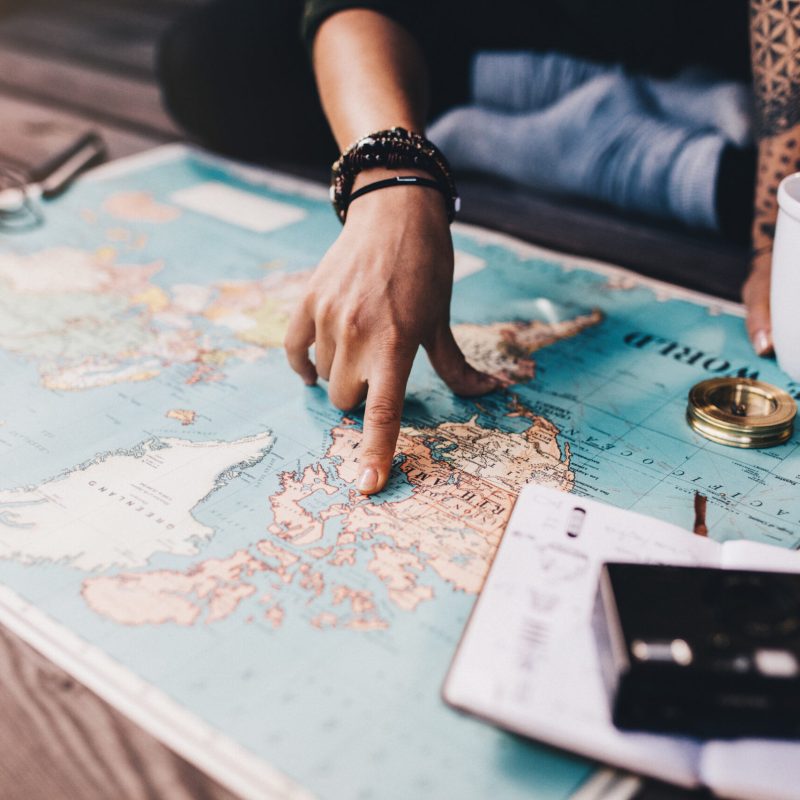 The world of travel is confusing during normal times, and it has become nearly impossible to navigate during the pandemic. Despite this, our State Of Travel survey found 88 percent of people aged 50+ are tired of being stuck at home and plan to travel in 2022. We love this news! But with the ever-changing travel regulations and varying testing and vaccination requirements, don't tackle travel planning on your own this year.
Hiring a travel advisor to assist with the planning and booking process is more important than ever. Travel advisors are experts in keeping up with the latest requirements, finding the best deals, and being your personal travel concierge. We partner with travel advisors Carie Skerritt and Bill Sharo at Dream Vacations to help our readers book their perfect vacations and help you when things go sideways. Here are the top reasons to not book your own travel in 2022.
1. Daily Changes To COVID Regulations Worldwide
Although many international borders are open to travelers, the protocols and requirements are still changing daily as the world rides the COVID-19 roller coaster. The confusion isn't limited to international travel either; as the omicron variant surges, regions across the United States have all enacted different levels of restrictions. Cruising is its own animal, and trying to monitor both the cruise lines and each port's latest rules can become a frustrating full-time job. Adding in the fact that the WHO, CDC, and each state or country's government seem to make contradictory announcements, it's tough to have a clear path to travel.
Luckily for your wanderlust, monitoring these daily changes is the full-time job of travel advisors. They guide you through the latest protocols and requirements of your chosen destination and ensure you're well-prepared prior to your trip.
2. You'll Likely Paying More For Hotels, Tours, And Excursions
Many hotels and cruise lines offer unadvertised group rates for travelers, but the average person doesn't have access to them. Furthermore, many hotels and excursions offer promotions based on the traveler's age, occupation, state of residency, et cetera. Thanks to the incredible preferred-supplier relationships developed over decades, travel advisors have access to book these group deals. On top of that, they are experts at combining all eligible promotions in order to give you the best price available. They can also book exclusive land and shore excursions that the average cruiser would never be able to find on their own.
3. You'll Miss Out On Price Drops After Booking
Speaking of cruises, cruise lines regularly update their prices and promotions, especially throughout wave season. Many people may assume they're locked in at their booking price, even if it drops later on. However, travel advisors monitor these fluctuations for you and will immediately rebook your trip if the price drops. Who doesn't want the happy surprise of a trip costing less than planned?
4. You'll Likely Lose Time And Money Before And During Your Vacation
Booking your trip through a travel advisor will give you the ultimate peace of mind. If you're anxious to finally take your big bucket list trip abroad, don't assume you can rely on familiarities available in the United States.
Travel advisors also help you make the most of your time. Who wants to wait in line at the Vatican or Colosseum? They know how to make it happen and how much it should cost — saving you time and money. And the hotel with a view of the Eiffel Tower? They know which one to book. Even during "normal" years, it's easy to forget about the details that go into a stress-free vacation like booking your hotel room before a cruise or securing safe transportation.
Skip the hours of research. Travel advisors get to know you and your travel needs on a personal level. Our partners, Carie and Bill, take pride in handling all the details for you and providing a hassle-free dream vacation.
For more information about planning your trip, connect with Carie and Bill here.