Every state has those notable towns full of community, holiday cheer, and a love for Christmas. Towns where everyone gathers together to have a festive celebration similar to those we see in Hallmark movies. Maryland is no different; the countryside is dotted with charming towns that could star in a Hallmark Christmas movie.
Let's take a look at a few favorite charming Maryland Hallmark towns that Christmas lovers enjoy.
1. St. Michaels
The tiny town of St. Michaels in Talbot County is full of Christmas spirit and holiday events. The streets and shops are decked out in greenery and glittering white lights, creating a festive glow throughout the town.
Christmas in St. Michaels events are held the second weekend of December. They include holiday music, visits with Santa, and a gingerbread house competition.
Everyone loves a parade, and just like in Hallmark movies, St. Michaels has a big one on Saturday morning during their weekend event. The Talbot Street Parade includes fire engines, horses, marching bands, llamas, antique cars, and even a kazoo band. Mr. and Mrs. Claus will close out the parade.
You can even be a part of the event by participating in the Santa Dash at the front of the parade. Don a Santa hat or suit and enjoy the one-mile run.
The water sparkles during the festive Lighted Boat Parade on the second Saturday in December. Each boat is decorated with twinkling lights and a festive theme as it sails around St. Michaels Harbor.
The Annual Lighted Drive-by House Tour is available throughout the season. Be sure to visit the Marketplace and Sweet Shoppe for a holiday treat and hot mulled apple cider.
2. Chestertown
Chestertown could absolutely be the setting of a Hallmark movie. Founded in 1706, it was a major port of entry during colonial times. Even today, visitors enjoy wandering around the brick sidewalks browsing the attractive antique stores, restaurants, and inns. But during the holidays, the town is decked out in lights and is a favorite of many.
The day after Thanksgiving, Chestertown kicks off the holidays when Santa arrives, and they host a Lighting of the Town celebration. Santa is delivered to the event on Fountain Street on a Fire Truck. The Kent County Community Marching Band provides entertainment, and there are many photo opportunities.
Chestertown also hosts an annual community Christmas Parade in the historic downtown. Just like in the Hallmark movies, the parade features floats, marching bands, fire trucks, and the jolly old elf himself, Santa.
For many, the highlight of the town's holiday activities is its Dickens of a Christmas celebration on the first weekend of December. It is a London-themed weekend with Chestertown's gorgeous architecture as a backdrop. The event is brimming with food, shopping, carriage rides, and Victorian entertainment.
The weekend ends with a "Run Like the Dickens 5K!" The themed race through the town even has characters to greet participants along the way.
The Festival of Trees Weekend is another community event. Businesses and organizations decorate trees, and they are on display for everyone to enjoy. Santa and Mrs. Claus attend, and various entertainment groups perform. The Christmas Tree display is open to the public and free.
In the Bedlam Bed Race, a new event this year, teams race a bed up High Street to the finish line. Prizes for the race winner and best theme/décor/creativity will be awarded. Sounds like it should be loads of fun!
Just like in your favorite Hallmark movie, the entire community gets involved in making Christmas memorable in Chestertown.
3. Cambridge
Decorated and full of local charm, the town of Cambridge is truly creative and worthy of a Hallmark movie set. Their town tree is created from empty crab baskets, and each year they decorate and light the crab basket tree.
Cambridge is host to one of the largest nighttime parades in Maryland. This year's parade theme is "Crabby Christmas." The Cambridge – Dorchester Christmas Parade will include classic cars, marching bands, horses, floats, and of course, the big guy himself arriving for the holidays. Volunteers also create a Christmas Train Garden in the old firehouse downtown — the longest continually operating fire department train display in the nation!
You will be dazzled by glittering lights, the sound of festive music, and holiday cheer in Cambridge. Visit the historic downtown on Second Saturday for gallery receptions, music, caroling in the streets, and an opportunity to vote for the winner of the inaugural Holiday Wreath Contest. There's also the 2-day Christmas on Pine, with a tree lighting, children's choir, dance performances, and Santa.
Cambridge extends the fun into January with the Cambridge Ice & Oyster Festival, which features dozens of ice sculptures, master ice carver demonstrations, interactive ice games, an oyster roast and raw bar, craft beer and artisan cocktails, fire pits and s'mores stations, and a shucking and slurping oyster contest.
Editor's Note: Cambridge is also home to the Harriet Tubman Museum & Educational center, and thus made our list of great places to celebrate women's history.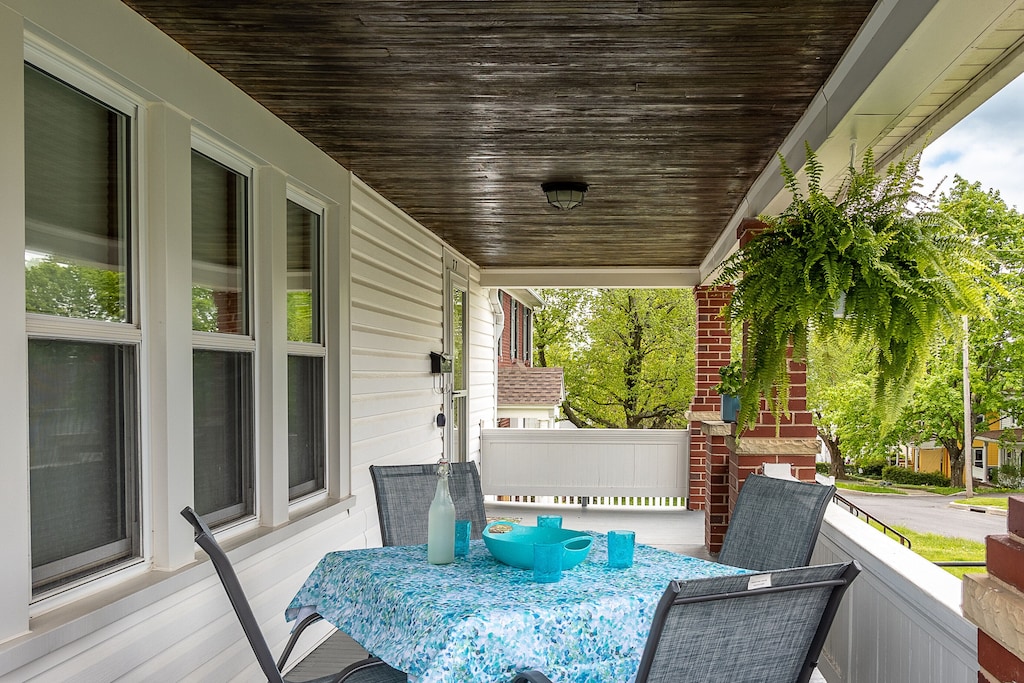 Dreaming of Frostburg – your dream vacation awaits you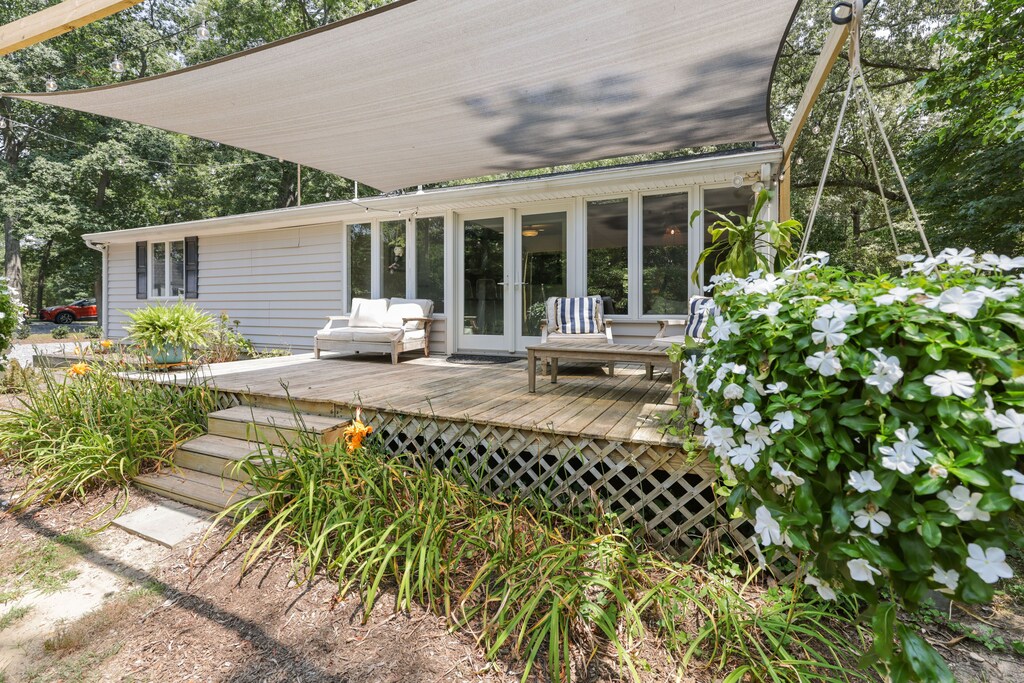 Dreaming of Chestertown – your dream vacation awaits you
Top guest reviews
Stayed 3 nights while my family attended a wedding. Location was perfect. Place was very clean and owner very responsive (not that I really needed anything). Lots of little extras. We really didn't need to bring a thing. Would definitely stay again.
We had such a good time last year, we came back again this year! Same wonderful setting with the same wonderful care. We love staying here, it has everything you would want or need. We couldn't recommend this relaxing retreat enough. Thanks again Michelle!
The house was very clean, on a quiet property and very relaxing. My husband and I sat on the back porch and played cards and cornhole. We took the kayaks out every day and then went into Chestertown to eat at night. The owner, Michelle, is very attentive and makes you feel at home.
I rented found this incredible home which was perfect for my dad's 90th birthday. All he wanted to do was go out fishing. And fish he did in front of the house and nearby. He didn't want to leave! Let me start by saying this is a beautiful home and THE most thoughtful homes I have ever stayed in. You will only need to bring your clothes and food. The host, Michelle has thought of everything and by everything, I mean everything! The beds were heavenly, the showers had all the amenities including incredibly plush towels. Games room downstairs included board games and a dart board. The kitchen had every appliance you could ask for! We were sad to leave. We are so grateful to have this beautiful home as part of our memories for our dad/family. I look forward to returning soon. Thank you, Michelle!!
I just spent 3+ weeks at this property and can't wait to return. It was just as advertised but more so. The house was very comfortable and extremely well-supplied but its main attraction was its location on the creek. A great place to relax and enjoy nature.
Read Less ∧
Read More ∨
4. Frostburg
Right out of a storybook, the town of Frostburg in Allegany County becomes a sparkling Christmas winter wonderland each year. Hundreds of elves take over downtown Frostburg during their Storybook Holiday event, and Jack Frost himself arrives and participates in the community-wide snowball toss. This day of winter fun sprinkled with action celebrates children's literature but is a hoot for adults too.
The event features a festive breakfast with the elves, letters to Santa, elf Olympics with Jack Frost as the emcee, storybook readings, a cookie contest, and an elves' secret workshop.
Jack Frost also leads the annual parade through town.
Every Hallmark movie involves an adorable coffee shop, and Frostburg is no exception! Stop by specialty coffee shop Clatter Café during the hustle and bustle of the holiday season for a cozy cup of coffee, espresso, or tea.
5. Ocean City
Everyone thinks of Ocean City as a big beach town, and it is, but it is also big on Christmas! It kicks off the holiday season with the 40th annual Shoppers Fair in November.
Ocean City hosts a Christmas parade, carriage rides, and the Winterfest of Lights. The Winterfest of Lights is a walking tour along a paved path in Northside Park, which has expanded this year, taking you through thousands of twinkling Christmas lights and animated displays. Sip hot chocolate as you walk, and be sure to check out the holiday exhibits and the gift shop. A 50-foot tree adds to the holiday merriment as it "performs" a show several times an hour. The Winterfest of Lights runs from November 17 through December 31, 2022.
If you are visiting over New Year's, be sure to check out the spectacular fireworks display. You can check out all the upcoming holiday events.
Editor's Note: If you're thinking about staying a while, we curated a list of fantastic Vrbo rentals in Ocean City just for you.
6. Berlin
This charming town is full of festive decorations and sparkling lights during the holiday season.
Ice, Ice Berlin kicks off the Christmas activities in November. It showcases gorgeous carved ice sculptures and then the tree lighting ceremony. Santa visits and the shops are open late.
The Berlin Christmas Parade is held on the first Thursday of December. Floats, fire trucks, dancers, marching units, and more will be part of the largest holiday parade on the Eastern Shore.
Every weekend in December brings the Merry Marketplace showcasing the Kringle Kottage, kids' activities, Santa, hot chocolate, carriage rides, and more.
Kick off 2023 with live music and a DJ to dance away 2022 and welcome in 2023. A laser show will accompany the ball drop at midnight.
Editor's Note: Want to visit in the warmer months? Berlin is home to one of the nation's best campgrounds near the water.
7. Cumberland
The quaint town is full of Christmas cheer and bubbling with holiday anticipation. Everyone in the town gathers for the annual tree lighting, the Great Illumination, and Santa's arrival the Friday after Thanksgiving to kick off their Home for the Holidays event.
"All aboard" The Polar Express from Cumberland. Take the kids and make memories as they enjoy a trip to the North Pole. Music from the movie soundtrack will play as you chug along. Cookies and hot chocolate are served while everyone enjoys dancing, singing, and the reading of the holiday favorite The Polar Express.
Once the train stops at the North Pole, Santa will board the train and present the first gift of Christmas. The train ride is a magical trip both young and old will enjoy.
Another unique holiday happening in Cumberland is the Caroling on Horseback event. Spring Gap Farm comes to Cumberland on horseback to sing Christmas songs around town, and they invite the public to come and join in the musical merriment.
8. Rock Hall
Often referred to as the Pearl of the Chesapeake, the charming Chesapeake Bay village of Rock Hall was settled in 1706. With a population of 1,278, the small harbor town has a close, friendly community. Their welcome sign states, "Nice People live here!" It truly sounds like a Hallmark movie town, don't you agree?
During the Christmas season, Rock Hall hosts a Hometown Christmas the weekend after Thanksgiving. They welcome visitors to make their celebrations even merrier.
Hometown Christmas in Rock Hall features horse-drawn carriage rides throughout the day. Shops host mini-events and open houses, and at Bayside Landing Park, there are a variety of family-friendly activities to kick off the season.
The first Saturday in December, a lighted boat parade ushers Santa to Rock Hall. A beautiful extravaganza of boats cruise through the Rock Hall Harbor, and Santa arrives at the bulkhead as the community band entertains the audience.
The jolly man with a white beard will then travel via fire truck to the tree lighting on Main Street. Rock Hall's tree is not your ordinary pine tree, but one made of crab baskets. The Crab Basket Tree features several hundred decorated baskets in honor/memory of loved ones in the center of Main Street. Reflecting the culture and traditions of the community, the tree-lighting brings people together during the festive season.
"Santa's House" is open for those wishing to tell Santa or Mrs. Claus what is on their Christmas list.
A very Hallmarkish event, a community fire pit for roasting marshmallows and creating s'mores just adds to the festive spirit in this charming village. Check out times on their calendar of events.
Whether you're a local or visitor to these stunning Christmas towns, visiting their enchanting holiday festivities is one of the best ways to celebrate the most wonderful time of year!
Read more about Hallmark Christmas Towns across the country