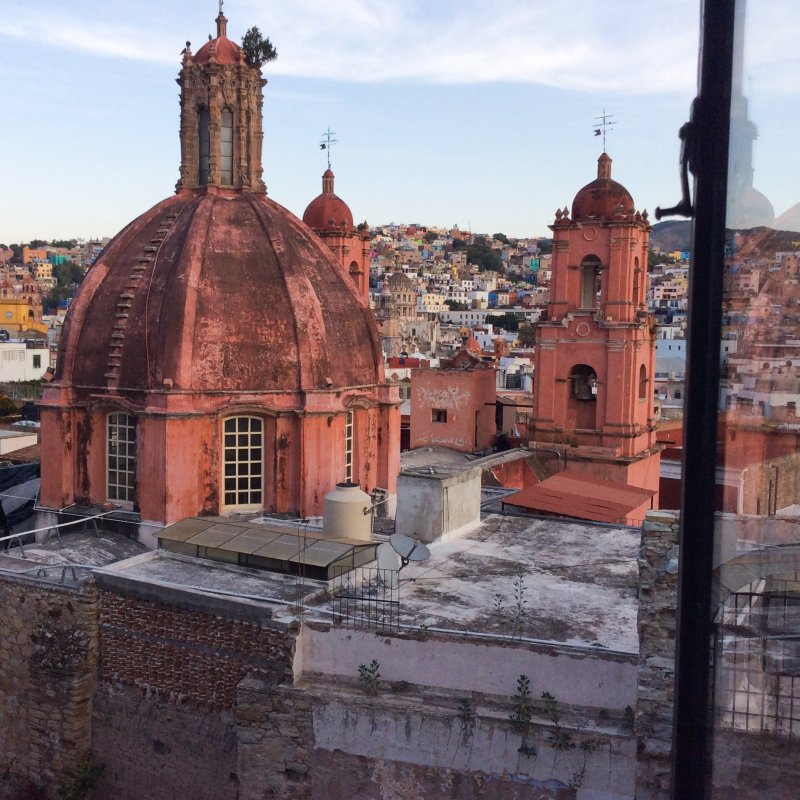 Maybe you're fully employed but love to paint. Your friends say you should be selling your watercolors; they're that good. Maybe you're retired but could use some extra cash. Maybe you work part-time but can't save on your current income. Maybe you're okay financially, but, like me, you just love to earn.
The freelance, self-employment gig economy has exploded in the last 20 years, and now everyone's taking advantage of it. And not just from home. Wherever and whoever you are — a retiree, a snowbird, an RV lover, an expat, a grandparent, or someone who happens to own a cabin in the mountains — you can continue to earn from multiple sources. And the pandemic has made it even easier because you have a worldwide audience greedy for stimulation.
If you're intrigued by the idea of earning extra income, the first step is to identify your passions and skills. Usually, these two areas overlap. You get good at something because you love it, and vice versa. For example, my husband, Barry, loves science and mourns the fact that many people he meets are science-averse. His mission is to demystify science to the lay reader, and his vehicle for achieving this is a column he's written for 10 years for our local weekly in California.
Your skills and interests may be entirely different from your career. In my case, I get paid to teach classes on cooking and decluttering, though I've never made a living as a chef or a professional organizer.
If you're not sure what your skills are, ask your friends to help you discover them. Reflect on questions like, "What do I love to do?" and "What do other people ask my advice on?"
Once you've identified your skills, you'll find you can earn money by offering them in a variety of ways and formats. Here are eight opportunities for creating revenue.
1. Become A Freelance Writer
In spite of the dramatic decline in the publishing industry, this is a great time to be a part-time writer. After all, it requires no overhead other than a laptop or iPad and a Wi-Fi connection — and you can freelance wherever you travel. Websites and magazines abound with opportunities for writing.
Search for markets to expand your repertoire. Both The Writer and Writer's Digest magazines offer sections on where to market, only available to subscribers, but you can view them online through most libraries. MediaBistro has an excellent feature called "How to Pitch," which is behind a hefty $120/year paywall, but you can join for two weeks for free. No-cost Pitchwhiz sends out weekly freelancing opportunities from editors throughout the world. And don't forget to browse the internet. Try a search like "websites that pay for travel articles."
International markets are another option. Britain, Australia, and other countries have their own print and online market guides.
Consider writing pro bono guest columns for blogs if the owner is open to paying you once you've proved yourself. I wrote some unpaid articles on personal finance for a blog called Get Rich Slowly, which later paid me for my posts.
2. Explore A Freelancing Platform
On sites like Upwork, where companies and individuals connect to conduct business, you can negotiate for assignments to write podcasts, ebooks, grants, speeches, and professional bios. A friend who has worked through the platform recommends searching for clients who have a large number of assignments to fill because Upwork's fee structure rewards working with the same client.
3. Sell Your Musical Abilities
A singer and performer I know teaches singing — which is why I can now belt out Amazing Grace sounding like Aretha. (Well, sort of!). My sister, meanwhile, studies piano with a teacher on Zoom.
4. Become A Coach
Coaching is a huge industry these days. According to the consulting firm PricewaterhouseCoopers, it's the second-fastest-growing sector in the world. People offer coaching services on business, marketing, career transitions, wellness, personal development, finances and prosperity, aging, sexuality, and more.
Unlike medicine or law, coaching isn't highly vetted, so all you need to market yourself is a Facebook page! You can get certified, of course, but I doubt your clients will care. I've always subscribed to the motto a colleague passed on to Barry when he was starting out as a consultant: "If you wear a cowboy hat, you can call yourself a cowboy." In other words, if you look, sound, act, and deliver, the business will follow. In my case, it always has. In the '80s I coached women on body image and weight loss based on my own personal history. Ten years later I became a business consultant, training and coaching government leaders and senior managers, even though I have no MBA or certifications. I learned about successful leadership by reading, attending seminars, observing great leaders, and following my intuition.
5. Teach Classes Live
You can offer classes through university continuing education departments, community centers, YMCAs, and more. Barry and I teach for OLLI, a nationwide educational institution for people 50 and up. Its faculty are people like you and me — folks in our generation who want to share our skills, interests, and hobbies. I've taught classes on travel, writing, wellness, and more. Like many other adult education centers, our OLLI branch splits the profits 50/50. (But be aware that not all OLLI chapters pay).
During the pandemic, all classes are on Zoom, which makes it easier for people like us who want to travel. In fact, now that people are used to taking classes in their sweats or pajamas, online learning will continue long after the pandemic. I'm currently taking an art class for $180 on Zoom that taken pre-COVID would have been in-person and cost me over $2,000 for tuition, airfare, and accommodation.
6. Teach Passively
"Passive instruction" means you produce a course and then you let it sit on the web, earning income without you doing a thing. A friend who is both a book author and a painter introduced me to a teaching platform called Skillshare, where people design and produce their own classes using just an iPad and a microphone. I produced a class on food writing and now watch the revenues trickle in.
My friend took advantage of extra time during the pandemic and created 20 classes in eight months. Her income is now just over $1,000/month. She recently began cross-posting her classes to another teaching platform, Udemy, to increase her profits.
The beauty of Skillshare, Udemy, and other teaching platforms — as well as institutions that offer live classes — is that they do the marketing for you. You can help by posting your classes on social media and your website, but the teaching platform does the heavy lifting.
7. Create An Airbnb Experience
These activities, part of the Airbnb empire and hosted by local experts, can be on any subject imaginable, from cooking to ballet to writing to nature. The good news is you don't have to host guests overnight in your home or space to create an Airbnb experience. While the teacher sets the fee, Airbnb charges a 20 percent service fee to help cover the costs of the products, services, liability insurance, and other support.
Browsing the site, I noticed classes on a dizzying range of topics, such as Pilates, jazz, taco preparation, Jamaican dance, and archeology. And the prices! One class called "Pasta With The Grandmas" costs $878 per person for 90 minutes. I can't imagine paying that much for a class of that length, but it was by no means the only one in that range.
8. Rent Out Your Vehicle Or Second Home
Did you know it has been next to impossible to rent or buy an RV, van, or travel trailer during COVID because the market is saturated with renters and buyers desperate to leave home safely? If you have a vehicle you're not using, you can rent it on sites like RVshare. Likewise, if you have a winter cabin or beach cottage you use only part-time, check out the opportunities to rent on Airbnb or Vrbo. (We've been successfully renting our Mexican home on VRBO when we're not there).
9. Consult For Your Former Employer
When my husband was launching his desktop publishing company, he started off writing newsletters and other PR communications for the engineering company where he had been an employee. Similarly, many kinds of work can be done on a consulting basis, where you can charge more than you'd earn in-house because they aren't covering your benefits, sick leave, and vacation time. Plus, you get to choose your own hours.
10. Go Into Business As A Virtual Assistant
If you have good office skills or can do research and data entry, sign up with an agency like Priority VA to become a virtual assistant. And if you like working with figures, bookkeepers will help you design and grow a bookkeeping business.
11. Rent A Room Or Part Of Your Home
If you have extra unused space in your home, advertise a room on roommates, nextdoor, Craigslist, or another local site to find someone to help pay expenses. I was surprised to find that rooms rent for an average of $800/month in the rural northern California county where I live — Humboldt (not an outrageously pricey area). Not too shabby!
12. Walk Dogs
If you're an animal lover, put a notice up on nextdoor or Craigslist that you're available to walk dogs. If you don't mind having animals in your home or sleeping in other people's houses, you can earn even more cash by becoming a pet sitter with agencies like Rover.
13. Drive An Uber Or Lyft
If you like to drive, consider working part-time for a company like Uber or Lyft. You decide how much or how little you want to drive and at what time of day. According to USA Today, Lyft pays $24/hour, including tips and bonuses. This figure is a national average, so earnings vary depending on the region. Uber pays somewhat less at $22/hour.
14. Deliver Packages Across The Nation
Websites like Roadie and Curri offer the opportunity to earn extra income by delivering packages while you're already traveling — perfect for TravelAwaits readers. You could get paid to deliver a package all the way from Connecticut to California — or just deliver a package to the other end of town. And unlike Uber, you're not driving people, so you can drive an old beater for all the package cares!
15. Offer Eldercare
If you like hanging out with the elderly, you could work part-time for an agency like Visiting Angels. Or you may be able to find eldercare opportunities through networking. A friend of mine was hired by the daughter of a 102-year-old woman to provide 24-hour care. My friend contracted with several women who each worked a day a week, earning approximately $16/hour, though rates can be as high as $25/hour.
16. Help People Get Rid Of Their Clutter
If you're good at organizing, you can advertise locally to help people who accumulate too much stuff. You'll never run out of work! While there's a National Association of Productivity and Professional Organizers (NAPO) with chapters all over the country, you don't have to be certified or a member to help people get rid of their stuff.
17. Wash Windows
A friend of mine started her part-time window cleaning business 15 years ago, investing $1,000 in a water-fed pole system that reaches two- and three-story houses. The investment paid off, because she now earns $60/hour washing windows for businesses and private residences, making even more money by selling a package that includes cleaning gutters and power washing.
18. Sign Up To Be A Poll Worker
Every level of government holds elections and they need people to help temporarily. You'll work long hours and won't get rich (on average, about $150/day), but if you need extra cash, it's a quick way to earn some money. If interested, contact your local board of elections.
19. Become A Tutor
Do you enjoy sharing your skills with others? Many parents hire tutors online or in-person to help their kids in math, language skills, and other topic areas. Starting pay is on average about $21/hour. This site lists the most popular tutoring agencies.
20. Offer Translation Services
Are you fluent in a second language? A friend of mine earns over $1,200/month translating Spanish healthcare documents into English for her former employer. She loves earning while she reinforces her language skills. There are numerous translation companies on the web.
21. Provide Gardening Help
If you have a green thumb and enjoy being outside, consider offering gardening services, since many professional couples simply don't have the time to take care of their yards. The average gardener earns about $17/hour.
22. Market A Range Of Skills
If you have a whole spectrum of skills, consider signing up with Rent A Grandma, where you create a profile and describe your various offerings — whether it's child, pet, or plant care, or house cleaning.
I hope these ideas have encouraged your imagination and helped you uncover the skill or passion that the world is waiting for. Remember, you can unleash it from anywhere — your living room, your vacation home, your garage, or your camper van. Don't hesitate! Now is the moment to set your idea free and watch it soar.
For more inspiration, consider: