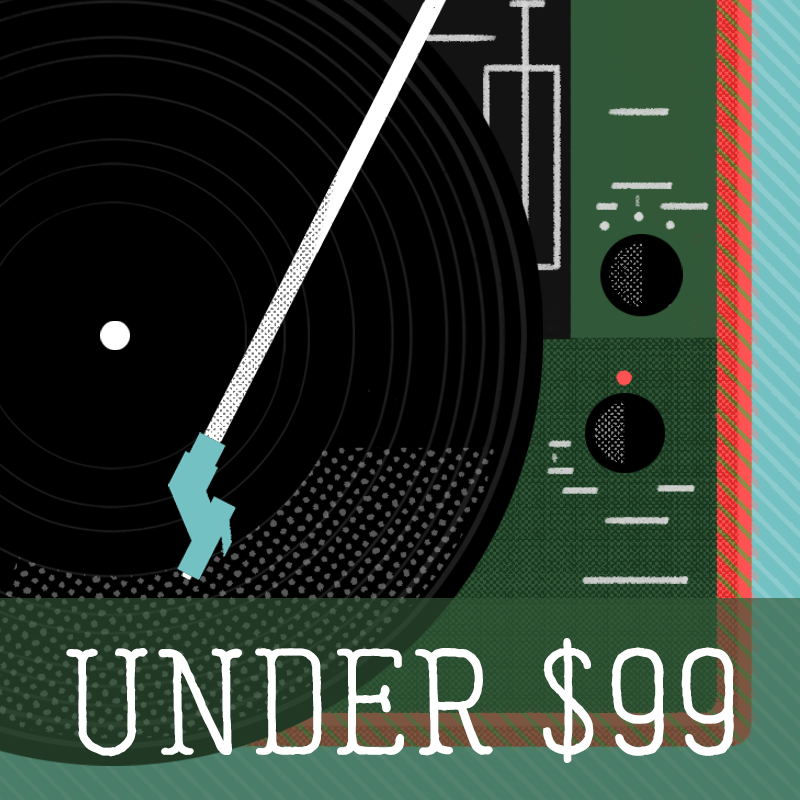 Show you care without breaking the bank! There's something for everyone on this list, even that hard-to-buy-for special someone.
Warby Parker Sunglasses
Affordable and stylish shades are always a great gift, and Warby Parker has you covered. The Haskell sunglasses fit most faces and come in a variety of frame colors, in addition to offering scratch-resistant non-prescription lenses. Or you can play it safe and buy a gift card to Warby Parker so your loved one can pick their own style. Click here to be stylish.
Biossance Rose Radiance Trio
Help her glow this season by gifting Biossance's Rose Radiant Trio. This kit contains one of their best-selling facial oils, a face mask, and a vegan lip balm to brighten, firm and hydrate skin all winter long. Biossance products are cruelty-free, vegan, and free from harmful ingredients so she'll look and feel radiant! Click here to get the glow.
Camelbak Pivot Tote Bag
We know how important versatility and style are while traveling. The Camelbak Pivot Tote Bag takes the guesswork out of which bag to pack. Whether you're loading up a carry-on for in-flight entertainment or looking for a lightweight bag to carry your essentials while sightseeing, this bag does it all. It has pockets for your laptop and water bottle for quick access, and it's made from 70% repurposed materials. Click here to get the tote.
Coverage Gear Baseball Hats
The sports fan on your list can show their support for their favorite players with these fantastic Coverage Gear hats. Find the player number hats for current athletes and old school favorites. They come in two styles — Snapback, with a classic fit and flat brim, and Dad, with a curved visor and adjustable strap. Find the numbers for current athletes and old school favorites; there's something for every fan at Coverage Gear. Click here to grab a great hat.
Dr. Segal's Energy Socks
Socks not high on your list of gifts to give? We're about to change your mind! Dr. Segal's Energy Socks help improve energy, reduce swelling, and increase blood circulation. The socks come in a variety of colors, so whoever receives them can still be stylish while taking care of your health. Click here to buy Dr. Segal's Energy Socks.
Oars + Alps Face Kit
Great skincare isn't just for women. Men can delay the wrinkle treatments with this Oars + Alps skincare routine. The kit includes exfoliating face wash, an eye stick to help decrease puffiness, and hydrating face and eye cream. Win the day with this gift men may not buy for themselves but definitely want. Click here for healthy skin.
Jasper Hill Farm Cheese
The foodies on your list will appreciate taking a bite out of a gift box from Jasper Hill Farm, a working dairy farm and creamery in beautiful Vermont. Perfect for holiday entertaining, these carefully curated collections include selections of artisan cheeses, salamis, preserves, or other goodies. Can't decide which box to choose? You can also purchase individual items to suit the tastes of anyone on your list! Click here for savory goodness.
Victrola Bluetooth Suitcase Record Player
Vinyl is back! Music lovers would be thrilled to tune into anything from the classics to today's latest hits on this Victrola Bluetooth Suitcase Record Player. Records have made a huge comeback, and many aficionados will tell you they just sound better! Not only does this player make listening easy. It's also stylish and portable, so listeners can enjoy their favorite songs anywhere. Click here to hear some classic tunes.
The Normal Brand Puremeso Hoodie
For the man on your list who likes comfort and style, take a look at The Normal Brand's Puremeso Hoodie. The three front buttons and thick drawstrings set it apart from any run-of-the-mill hoodie. The combination of cotton, polyester, and spandex make the material soft to the touch. It's the perfect weekend wear that will take him from from a challenging hike to the craft brewery. Click here to look stylish.
Rosetta Stone
Parlez vous francais? No? Let Rosetta Stone help you learn the language of love! Whether it's time for a new challenge in the new year or you have a trip planned, it's easy with Rosetta Stone. If you're already fluent in French, you can pick from two dozen other languages. Click here to learn a language.
Outside Inside Magnetic Chess Game
Play like a Grandmaster-on-the-go with this Magnetic Chess Game. Its small size makes it perfect to take on a picnic or use in the car and the pieces hold in place while you plot your next move. Chess isn't just fun; studies have shown it can help prevent dementia and increase your IQ! Click here to start playing.