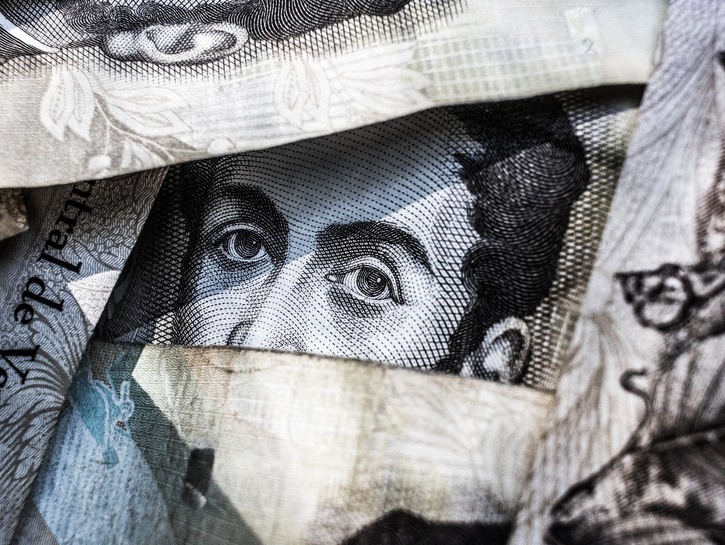 You can't leave for vacation without a trusty credit card. But which company will you choose? Some credit cards offer perks designed explicitly for savvy travelers, while others are aimed squarely at savings. Here are eight of the best travel credit cards for 2018.
1. Capital One Venture
Capital One's best travel card is simple: you earn double miles for every purchase, every day, without having to concern yourself with restrictions, categories or promotions. There is a 50,000 point sign-up bonus for those who spend $3,000 within the first three months, and the $95 annual fee is waived for the first 12 months.
Even though the rewards are simple and straightforward, card members can boost to 10x miles if they book hotel rooms through hotels.com. Tthe rewards also do not expire and are easily applied with a statement credit.
2. Chase Sapphire Preferred
New card members received 55,000 points – a $1,155 value – for signing up after spending $4,000 in the first three months. Chase adds some unique benefits that other travel cards lack, such as:
Earn double points on Uber, rental cars, trains, tolls, and airport parking.
Car rental insurance.
Trip delay insurance.
Baggage delay insurance.
3. American Express Platinum
One of the top premier travel rewards cards, the American Express Platinum is all about luxury and convenience. With this card, members can get 5x rewards for flights booked directly through the airline or Amex Travel. The same 5x applies to stays at eligible hotels booked through Amex.
As a platinum member, you also have Uber VIP status, which grants you a $15 monthly Uber Credit. Direct cash benefits also include a $200 yearly airline fee credit. Neither of these bonuses fully offset the $550 annual fee, but other amenities, such as access to American Express Global Lounges and use of American Express's concierge services may be desirable for those looking for the ultimate in travel convenience.
4. Chase Ink Business Preferred
One of the top business travel cards, Chase Ink Business Preferred is ideal for those whose work takes them all over the country (or globe). Like other cards, it boasts a massive signup bonus, but it also boosts rewards to 3.75x on travel, shipping, internet, and advertising purchases.
5. Discover it Miles
If you are looking for a cheap and straightforward entry into travel rewards, then Discover's it Miles card may be of interest. There is no annual fee, ever. Cardmembers earn 1.5 miles for every dollar, unlimited and unrestricted – with no categories. As a bonus, Discover will match your first year's miles and, for the first 14 months, your APR is 0%. (Note that the zero percent APR does not apply to balance transfers.)
But while the card may lack certain benefits, it compensates with its simplicity and unique features, such as the ease of account freezing in the event your card is misplaced or stolen.
6. United Mile Plus Explorer
If you routinely travel by air and are loyal to a particular airline, you may be interested in one of the many branded airline miles rewards cards. United's Mile Plus Explorer card, for example, provides a lot of frequent flier benefits. With United's travel card you get:
Free checked bags, which could save you up to $100 per trip;
Priority boarding;
Two passes to United Clubs at the airport.
Rewards are comparable to other travel cards, but focused on airline purchases. Airfares earn double miles, and if you opt for the business card, these double miles get extended to restaurants, gas stations, and office supply stores.
There is no annual fee for the first year, and there is a signup bonus of 50,000 miles after spending $3,000 during the first three months.
7. Citi ThankYou Premier
Citi's travel rewards card also gives users 50,000 bonus points after spending $4,000 within the first three months. The card has a $95 annual fee, which is waived for the first year. Citi's advantage is in its tiered reward multiplying. Cardmembers receive triple miles on travel expenses such as gas purchases, airfare, hotels, car rentals, ridesharing, public transportation, tolls, and parking. For all dining out and entertaining, the card provides double rewards. All other purchases earn 1 mile per dollar. The points are unlimited and they don't expire.
You can also use the points for online shopping at Amazon.com and BestBuy.com, and they can be redeemed to purchase gift cards through Citi's Thankyou.com portal.
8. Bank Americard Travel Rewards
If you're already with Bank of America, it makes sense to look at its travel rewards. Although the initial rewards are modest at 1.5x miles, customers with additional banking or investment business with Bank of America or Merrill Lynch can qualify for preferred rewards that can translate to as much as 2.625x.
Also, Bank of America offers bonus 10% customer points and an extra 20,000 points for online sign ups.
If you travel often, travel smart. These cards are a best investment for anyone with a little wanderlust. Just pick the one that suits your needs, and get ready to reap the benefits!