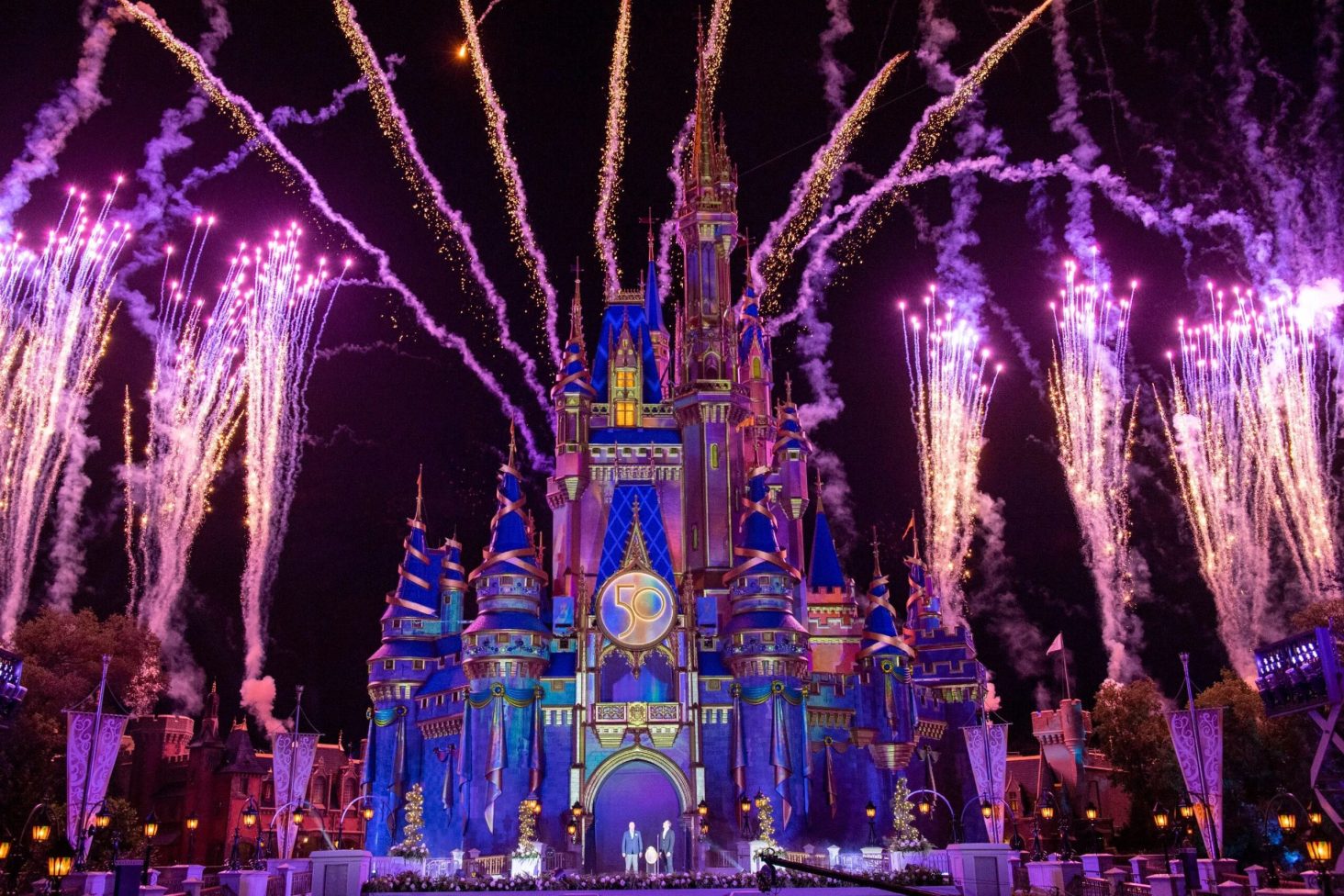 The Walt Disney amusement parks, commonly referred to as "The Most Magical Places On Earth," are the most visited vacation destinations in the world. We're willing to bet if you haven't yet visited Disney World in Orlando, Florida or Disneyland in Anaheim, California, one of them is, at the very least, on your bucket list. However, preparing for one of these epic family vacations is no small undertaking. From picking the perfect resort to routing out the rides and events that are must-do's, many people plan their Disney trips many months in advance. Additionally, Disney theme parks require some unique packing items in order to have the most fulfilling, fun, and comfortable experience.
As seasoned Disney park experts, we've taken all the guesswork out of the packing planning for you. Ensure you bring all the essentials below, along with a dose of patience, to make the very most of this lifetime adventure with Mickey, Minnie, and their closest friends.
Disney Essentials
First and foremost, if you do not bring matching family Disney-themed shirts, you're missing out on the full experience. Sites like Etsy and Amazon offer thousands of styles to choose from and many offer personalization. To complete the outfit, don't forget the Mickey Mouse ears! Buying these items in advance will save you from paying high prices inside the parks.
Disney parks offer many opportunities to meet and interact with its famous characters. Whether you run into one walking around the park or scheduled a special dinner with a Disney princess, make sure you're prepared with autograph supplies. The key is to bring a large autograph pen for characters to easily use with their gloved hands. Another tradition at the parks is exchanging Disney pins. Order some of your favorites in advance so you're well-prepared to barter for other unique collectibles!
Finally, Disney parks have rather strict restrictions about the size and types of items allowed inside the parks. The parks do allow backpacks and coolers, but they must be smaller than 24″ long x 15″ wide x 18″ tall. Pack the cooler with some snacks and refillable water bottles to save money at the parks. Your park bag or backpack should be full of items geared towards maximum comfort: change of clothes, ponchos, anti-chafing cream, sunscreen, blister protection, a mister fan, and a travel-sized blanket. These will all come in handy later in the day.
Disney Clothing
The type of clothing to pack for a Disney trip varies slightly by season, but the most important thing to keep in mind is comfort. Bring clothing and shoes that are super comfortable to walk, sit, and stand in for long periods of time. Sure, the grandkids' princess dress may be the absolute cutest, but bring extra clothes for when they tire of the costume. We also recommend you bring a couple of pairs of walking shoes so you have a backup if one pair gets wet or bites the dust.
Consider the weather when packing your suitcase. Florida, home of Walt Disney World, is known for quick-moving pop-up thunderstorms in the afternoon. Ensure you have enough water-repelling clothing and ponchos for the group to stay dry if you can't seek shelter. Plus, Disney has plenty of water rides, so this clothing will prevent an errant splash from ruining the day. Additionally, although Disney parks are in traditionally warm-weather cities, the winters can still get chilly, especially after the sun sets. And trust us, you don't want to miss out on the nighttime parade because you're too cold! Familiarize yourself with your trip's weather forecast and pack accordingly.
Disney resorts are notoriously casual, but there are a few dining spots that require guests to adhere to a nicer dress code. It's no fun skipping delectable dining because you don't have the appropriate clothing with you. Do your research ahead of time and if you plan to dine at one of the fine/signature restaurants, make reservations! Women should plan on wearing a nice skirt or dress, and men will need a dinner jacket and slacks.
Miscellaneous Travel Essentials
With any type of trip, it's important to remember the essentials like medication, toiletries, and entertainment. It may seem silly to mention things like prescription medication, but packing can be stressful and it is all too easy to forget daily supplies. And, if you have ever left them at home, you know what a hassle it is to find a replacement away from home.
A Disney trip is packed with entertainment options, but don't forget about the downtime in the hotel room or during the journey to or from. Packable kids' games, playing cards, tablets, and headphones are no-brainers for keeping everyone in your group busy and offer a great excuse for an impromptu family game night.
Toiletries, Medication, And Travel Entertainment