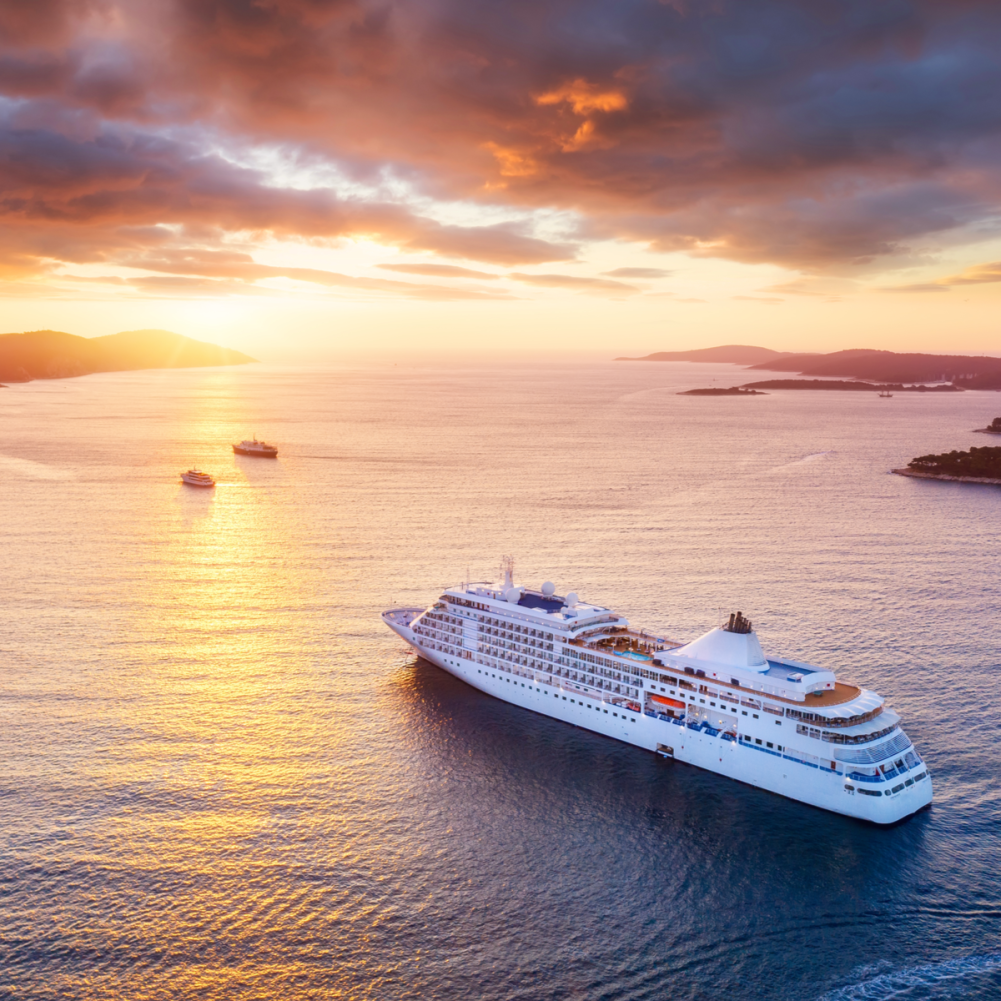 Packing for any vacation can be a daunting task, especially if you're traveling to a new destination. If you're about to embark on your first cruise, or even your tenth cruise, it helps to have an easy packing checklist to follow. Even though most cruise ships have shops and carry basic essentials, it's especially important to pack everything you'll need since you can't run to Walmart in the middle of the ocean.
For simplicity, we focused this cruise packing list on warm weather cruising. If you're planning an Alaska cruise, you'll obviously want to add a lot of cold weather and moisture-wicking clothing to stay cozy while taking in the beautiful scenery. However, if you have an upcoming vacation planned on a Caribbean cruise line, this list will ensure you are well prepared for a memorable time on the water.
Women's Cruise Clothing Essentials
We consulted our friends at Chico's to find out their most popular women's clothing items perfect for a cruise packing list. Chico's shared their favorite must-brings, and we love them! A cruise vacation is a great place to flaunt your florals and patterns — and to embrace the classy tropical vibe. The stylish yet comfortable dresses are great day to night, from strolling the ship to enjoying dinner or a deck happy hour. The cute, flat sandals can be worn with any of the dresses or even dressed down with your swimsuit. Speaking of swimsuit, the black crochet cover-up coupled with the aviator-style sunglasses screams vacation mode!
Additional Cruise Clothing
In addition to the above essentials, your cruise packing list needs to include necessities like a swimsuit, lounging clothes, and comfortable walking shoes for exploring the ship or disembarking for a shore excursion. We love the comfort and style that Vionic shoes provide, especially their cute and supportive Paisley sneaker and their dressy Fleur heeled sandal for women. For men, remember to pack the basics, like tees, swim trunks, and shorts, and don't forget your own formal attire for dinner. Here are the additional clothing items to pack for your cruise.
Cruise Essentials
Seasoned cruisers know all the tricks, like bringing your own soda (if it's not in your all-inclusive package) and a lanyard for your room key (which often doubles as your charge card for anything not included), plus how to properly prepare for the ship's formal nights. Many also have a favorite cruise line, which may offer events like theme party nights. Make sure to consult your cruise ship's itinerary in advance so you know what outfits to prepare. However, all cruisers will agree; here are the essentials you need to pack, unique to cruising.
Accessories
Electronics And Entertainment
Toiletries And Medication
Carry-On Essentials
For even more packing list advice, check out: