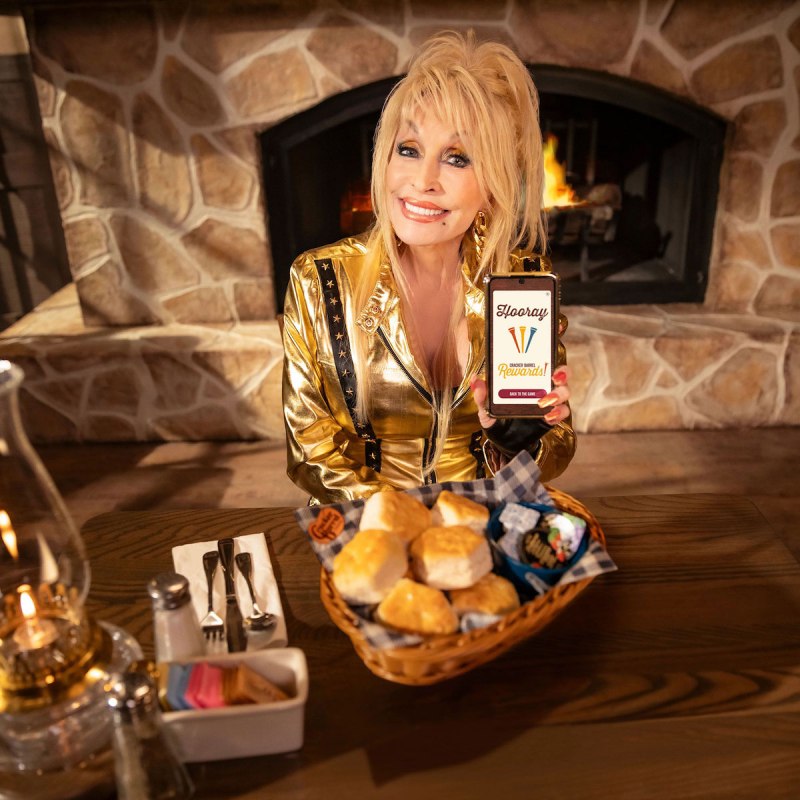 If you're a Dolly Parton fan and need an excuse to visit a Cracker Barrel, you're in luck.
The iconic country music star has signed on as the face of a new campaign promoting the restaurant's rewards program, according to Monday's announcement. 
Julia Perry, Cracker Barrel's vice president of marketing communications, called the collaboration an "honor" and that Parton is "the perfect partner to anchor our campaign."
Perry explained that they're launching the campaign to coincide with Parton's first-ever rock album Rockstar, which will be released on November 17.
Those who sign up during the campaign will automatically be enrolled in a sweepstakes dubbed "Rock Like Dolly" to win limited edition rocking chairs, which will be on display alongside other Dolly merch at Cracker Barrels across the country.
The reward program rewards patrons with points with every purchase and those points can be redeemed for merchandise and meals at Cracker Barrel restaurants.
The sweepstakes ends on December 4 at 11:59 p.m. Eastern time.