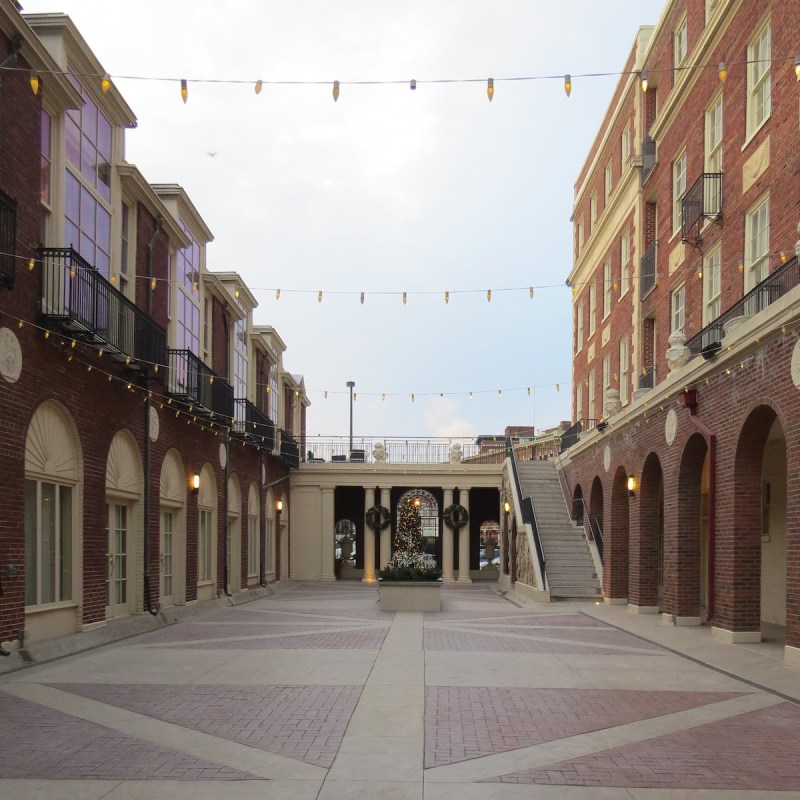 With thousands of hotel rooms available, Airbnbs, and bed and breakfast options, it's sometimes difficult to ensure you choose the right accommodations when traveling to a new city. When we travel and opt to stay at a hotel, my wife and I prefer to visit local hotels, the more intimate, the better. Boutique hotels are among our favorite places because they tend to provide unique experiences with personalized service, as well as outstanding rooms.
So, when planning your next visit to Omaha, I suggest considering a stay at any of these boutique hotels, as they're sure to provide unique experiences to add to your Big O memories. Centrally located to attractions and major businesses in downtown and midtown Omaha, the hotels often are located in vintage buildings, repurposed to create special hotel stays.
The nice thing about Omaha is its interstate and major streets offer quick access to attractions, restaurants, and shopping, so it may take only 15–20 minutes to get to places such as Henry Doorly Zoo and Aquarium (considered one of the top zoos in the world), Durham Museum, Lauritzen Gardens, or Fontenelle Forest in Bellevue for hiking in Omaha's forest or even trying your luck on the rope course and ziplines. Head to neighborhoods such as Dundee and Benson for outstanding dining at eateries, such as Au Courant, Yoshitomo, Pitch Pizzeria, and Dundee Dell. If you prefer a driving service, Uber or Lyft can get you around at reasonable rates.
1. The Farnam
Omaha's newest boutique hotel may be its swankiest. Located in the Old Market at 13th and Farnam Streets, the glass-enclosed former Landmark Center underwent more than $50 million in renovation transforming into the chic Farnam Hotel. Located across the street from the Gene Leahy Park, the hotel, part of Marriott's Autograph Collection, is perfect for outdoor concerts, a nice walk, or people watching — once the renovation is completed in mid-2022.
Almost everything about the upscale establishment sings style, from the remote-controlled blinds to "car wash" showers with multiple showerheads, in rooms and suites, nicknamed visionaries and billionaires. Even the carpet on each hallway floor is designed to resemble an aerial view of the Missouri River only a few blocks from the hotel.
You'll find unique art throughout The Farnam, including burnt wood panels at Dynamite from the 2016 M's Pub fire. Offering fine dining with a wood-fire oven, Dynamite Woodfire Grill is a great spot to enjoy a Tomahawk or sirloin steak, as well as octopus and even a wood-fired cauliflower steak. Before dinner, consider sharing an appetizer, such as Reuben croquettes. With its upscale accommodations and fine dining, The Farnam is perfect for a special occasion or getaway.
Pro Tip: Located on the northern edge of the Old Market, The Farnam is near great restaurants, such as M's Pub, Le Bouillon, and Trini's, as well as shops and galleries.
2. Kimpton Cottonwood
The Blackstone Hotel once entertained presidents and celebrities during its heyday. However, it may be best known for being the place where the Reuben sandwich was invented. You can also toss in butter brickle ice cream beginning its flavorful adventures there. The Blackstone eventually closed and became home to business offices.
Today, you can enjoy a comfortable stay with a nice view of downtown Omaha, as the hotel was reborn in 2020 as the Kimpton Cottonwood. It may be upscale, but the boutique hotel offers an affordable stay, along with an impressive outdoor swimming pool and bar.
Enjoy a drink at the Cottonwood Room lounge before grabbing a bite to eat — maybe a modern twist on the Reuben — at The Committee Chophouse restaurant. The Cottonwood is centrally located in the exciting Blackstone entertainment district, home to restaurants, coffeehouses, bars, and clubs.
Pro Tip: Within walking distance to Midtown Crossing, the mixed use area is home to shops, restaurants, and bars. Spielbound is a fun place to enjoy a beer, wine, or coffee while playing a variety of board games.
3. Hotel Deco
The name perfectly describes the Art Deco-designed building in downtown Omaha, just steps away from the iconic Old Market's restaurants, shops, galleries, and bars. With contemporary rooms to provide an enjoyable stay, you may want to stay inside and enjoy a drink and dinner at the Monarch, with specialty cocktails and dry-aged steak among the outstanding menu items.
Built in 1930 as the Redick Tower, the Hotel Deco underwent a major renovation a few years ago to create a luxury boutique hotel about two blocks from the famous Orpheum Theater, home to traveling Broadway plays and musicals. Hotel Deco has been named to the National Register of Historic Places and Historic Hotels in America.
Pro Tip: Located near excellent dining, consider lunch or dinner at Wilson and Washburn, located in an iconic classic building and famous for its beet chips. The eatery has the feel of a neighborhood bar with great food.
4. Element Omaha Midtown Crossing
Whether you're visiting for a weekend getaway or an extended stay, the Element Omaha Midtown Crossing offers the conveniences of home away from home. A pet-friendly hotel, the Element is an excellent location, with Turner Park available for giving your dog room to play and stretch his or her legs.
With a variety of restaurants within walking distance, you can enjoy outstanding Asian, Mexican, and American fare, including tasty buffalo wings at Ray's. Wohlner's Grocery is within walking distance, so you can pick up a few groceries for your stay.
The Element features modern rooms, with comfortable beds and plenty of space to relax after a day of work or play. With a full kitchen, you can create your own outstanding dinners. If you're in town on business, rooms include a spacious work area. Its main floor includes a complimentary breakfast room, as well as a lounge and visiting area. The Element is within walking distance of Joslyn Art Museum, as well as the Blackstone District, home to restaurants, coffeehouses, and bars.
Pro Tip: A short drive from the hotel, Zen Coffee Company offers outstanding java, teas, and ice cream drinks. Consider stopping in next door at The Next Chapter bookstore, where you'll find an excellent selection of works, including local and regional authors.
5. The Peregrine Omaha Downtown
Named for the falcons that are a local favorite, living on the window sills and other nooks and crannies of the neighboring WoodmenLife Tower, The Peregrine Omaha Downtown, part of Hilton Hotels' Curio collection, opened its doors near downtown Omaha in 2021. With 89 rooms, the boutique hotel is within walking distance of the Old Market and Joslyn Museum, while also close to unique dining spots and Bike Union and Coffee.
Located inside a building more than a century old, The Peregrine combines modern comforts — and pet-friendly rooms — with a taste of history that surrounds it with classic architecture. Rooms feature views of downtown Omaha, as well as comfortable king and queen beds. They also include digital key access, Nespresso coffee makers, and spacious working areas.
Guests can enjoy drinks and dinner, featuring seasonal menus, at the chic Habitat Restaurant and Bar. During warm weather, enjoy drinks and appetizers at The Takeoff, a rooftop bar.
With modern art located throughout the hotel, guests will find the Peregrine falcon-inspired art in rooms and hallways.
Pro Tip: For a uniquely Omaha dining experience, take a short 5-minute walk to Block 16, home to one-of-a-kind farm-to-table daily menu specialties, such as a smash burger featuring wagyu patties, bacon jam, and caramelized onions on a soft potato bun. Alton Brown of Food Network called Block 16's Croque Garcon burger the best in the country.
6. Magnolia Omaha
The Magnolia Omaha is a luxury boutique hotel that offers an intimate, comfortable experience. Affiliated with the inclusive Magnolia chain since 2006, the hotel is excellent for corporate and personal travel. A complimentary shuttle takes visitors to meetings or attractions, such as the Old Market. You can also enjoy a short walk to the historic shopping and dining area.
The Magnolia offers guest rooms and suites, which have been known to attract celebrities and dignitaries. About a block from the vintage Orpheum Theater, it's common to see performers from touring Broadway shows at the hotel.
With classically-designed rooms and suites, the Magnolia features a comfortable experience. Guest rooms include a king or two queen beds, spacious work, and relaxation areas. With some rooms offering more than 300 square feet, you'll definitely feel at home during your stay here.
Built in 1923 to resemble an Italian palace, the former Aquila Court offers four floors of classic architecture design and art pieces. The courtyard includes a water fountain and floral arrangements sure to provide a cozy environment to enjoy a cup of coffee or glass of wine. The courtyard often hosts weddings and other events.
Pro Tip: Joslyn Art Museum is a short drive or 15-minute walk from the hotel. With free admission, the museum is home to classical art dating back to the 1600s, as well as contemporary and rare pieces. Its western gallery includes Remington statues and art, as well as Native American-created beadwork and drawings.
For more things to do in Omaha, Nebraska, visit these stories: