All products featured on TravelAwaits are independently selected by our writers and editors. We may earn commission when you click on or make a purchase via our links.
Check Latest Price
These affordable ski goggles are available in 22 different color combinations and are suitable for both adults and children. They are designed to fit securely over ski helmets and glasses! The anti-fog UV-protecting lenses ensure a clear path down the slopes. Tested and loved by over 1 million satisfied skiers and snowboarders, these goggles will delight both the beginner and the seasoned athlete.
Pros
1-year Warranty
Extra-long strap to fit over ski helmets
Key Features
Over-The-Glasses Design
100% UV400 Protection
Anti-Fog Lens
Specifications
Fits both adults and children
7 x 3.6 inches
Best Value
Check Latest Price
This 2-pack of adjustable ski goggles is available in 12 different color combinations. They are sized for both youth (10 years+) and adults, with or without a ski helmet, thanks to the easily resized strap. The multicolor lens works to block out harmful sun rays reflecting off snow-covered slopes. Buyer's protection is included on both pairs for one year.
Key Features
Extra-long strap (30.7 inches)
UV 400 protection
Anti-glare lens
Specifications
7 x 3.1 inches
Fits both adults and youth 10 years+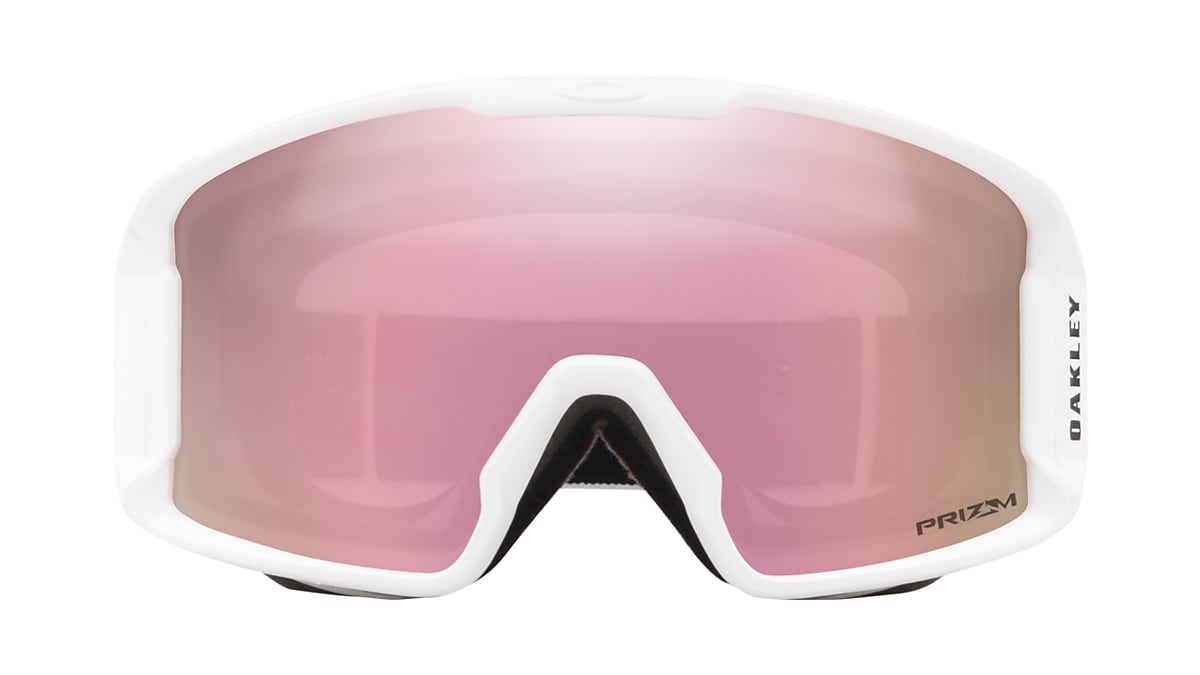 Check Latest Price
The Oakley Line Miner Ski Goggles are available in 23 color combinations. The different options also include the types of goggles best for bright sun, best for partly cloudy weather, and those best for snow and overcast weather. These goggles are designed to sit closer to the face than the competitors, allowing full downward and side-to-side periphery. Oakley is well known for high-quality glasses and goggles, and stands by this with their 30-day moneyback guarantee.
Pros
Comes with 1 microbag for safe storage
Designed for full periphery
Cons
May be too expensive for beginners
Key Features
Available in 23 color combinations
Available in 3 types: sunny weather, partly cloudy, and snowy overcast
Ideal Pick For Kids
Check Latest Price
These Smith Daredevil Snow Goggles for Kids are one of REI's top-rated products. The Carbonic-X and Fog-X lens are antifog and repel grime, guaranteeing clear vision while sledding or skiing. The frames are small enough for a secure fit for kids as young as 3 years old. The 100% UV-protecting, 35% VLT glasses will give you peace of mind that your child's eyes will be protected all day long.
Pros
Helmet-compatible
100% 5-star reviews
Cons
Not available in adult sizes
Key Features
Carbonic-X and Fog-X antifog lens
2-layer DriWix face foam
How To Choose The Best Ski Goggles For You
Lens Tint And Color
Depending on when you plan to wear your goggles, it's important to pay attention to the lens tint and color. VLT, or visible light transmission, dictates how much light is filtered out before it hits your eyes. The higher the VLT, the less light is filtered. Therefore, if you plan to ski or snowboard only in sunny conditions, a lower VLT promises less eye fatigue. However, if you plan to use the goggles in lower light conditions, a higher VLT will give you better color and depth perception.
Contrary to popular belief, the color of the lens is not solely a fashion statement. Different colors are designed for specific conditions. For example, clear and rose-colored goggles are best for low-light conditions and dark-colored tints are better for sunny days. Mirrored-lenses are also better at reflecting light. Many goggles allow you to change the lens, so make sure you are prepared with a few options prior to your trip.
Finally, UV-light protection is imperative. The snow causes harmful sun rays to reflect into your eyes, and this can cause long-term eye damage if you're not protected. Most goggles have 100% UV protection, but it doesn't hurt to double-check.
Size
Whether you wear a helmet or glasses, make sure to pay attention to the size and fit. OTG, or over-the-glasses, goggles are designed to securely fit over glasses. Goggles to fit over helmets typically have a longer adjustable strap. Loose goggles are useless, so pay attention to these specs when making your selection. Also, while many goggles are both youth- and adult-sized, for smaller children, it is best to buy child-sized goggles, or they might be too large to stay securely on their faces.