TravelAwaits participates in affiliate programs with various companies. We may earn commission when you click on or make purchases via links.
For novice skiers, packing the necessary gear for a trip to the mountains can be a daunting task. While the basics, like skis, poles, and helmets, can often be rented at the destination, many items should still be well-researched and purchased in advance. We reviewed hundreds of ski gear products, including ski jackets, helmets, goggles, and more, to compile the ultimate packing list of our top choices to buy.
Top Ski Jacket Pick
WantDo Women's Mountain Waterproof Ski Jacket
Keeping warm on the slopes is an absolute must for having a good skiing experience. And both on and off the slopes, a coat or jacket is the foundation of your warm winter wear. However, a jacket that is too warm also becomes a nuisance, as skiing is quite a physical activity. Furthermore, an extra-bulky coat is a huge pain to pack, especially if you're traveling to the mountains by plane. This is why selecting the right specialized ski jacket is imperative, even if you already own a winter coat you love.
This WantDo affordable women's ski jacket boasts over 5,000 reviews, with an average rating of 4.5 of 5 stars. This sporty sleek jacket is available in 14 colors and women's sizes small through 3X large. It's designed for all-day warmth on the slopes but made of breathable fabric to allow moisture out.
The features that launch this jacket to the top of our list are the built-in adjustable cuffs to keep the wind out, the detachable hood with toggles you can use to cinch it down, and the ample pocket storage space. The inner lining of the coat is also fuzzy, giving it a cozy feel. The bottom includes a snap skirt to keep the snow from kicking up from the ground into the jacket.
To view our full list of the Best Ski Jackets Of 2021, click here.
Pros
Lots of pockets
Adjustable cuffs with liners
Detachable hood
Cons
Reviews state the jacket doesn't always run true to size
Cuffs are prone to rips
Key Features
Available in 14 colors
Wind and waterproof exterior
Breathable fabric to prevent overheating
Specifications
Brand: Wantdo
Material: PU and polyester
Sizes: Womens Small-3X
Check Latest Price
Tough Waterproof Winter Ski & Snow Gloves
One may argue that quality wind-resistant waterproof ski gloves are even more essential than a ski jacket. Keeping your extremities warm ensures the rest of the body stays comfortable as well. If you've ever had numb fingers or toes after a day in the snow, you know what we're talking about. However, unlike some other winter gloves, ski and snowboard gloves must also be lightweight and functional enough to allow full dexterity.
The Tough ski gloves are our top pick for the season, thanks in large part to the 1,500+ positive reviews. They come in five sizes and are equipped with synthetic-leather palms and adjustable wrist closures for a super snug fit. The outer TPU material allows moisture to escape, keeping your hands sweat-free and warm.
These gloves include many features that make them a customer favorite. They were designed to be lightweight for the best grip, but don't mistake that for poor quality. Each seam is reinforced and the palms and knuckles are double-faced to ensure maximum durability.
To view our full list of The Best Ski Gloves Of 2021, click here.
Pros
Adjustable elastic wrist closures
TPU moisturer-releasing membrane
Cons
No pockets and no nose wipe patch
Reviews state these gloves run small
Key Features
Wind and waterproof exterior
Wrist straps for easy carrying
Specifications
Brand: Tough
Sizes: Available in 5
Material: Synthetic Leather
Check Latest Price
CEP Tall Compression Socks 3.0
Compression socks come in a wide range of compression levels designed for specific types of use. For skiing and other outdoor athletic activities, a higher compression level should be chosen.
The CEP Tall Compression Socks 3.0 are the ideal socks for the avid skier or snowboarder. These socks have 20-30mmHG graduated compression specifically for the athlete looking to reduce muscle strain and swelling. They also ensure maximum breathability with their built-in clima-management system, called HeiQ Smart Temp, to cool the skin and help keep legs sweat-free. For the all-day adventurer, the footbeds are enhanced with performance padding to protect against painful blisters.
To view our full list of The Best Compression Socks For Men And Women, click here.
Pros
High-performance compression for athletes
Moisture-wicking material
Cons
Only available in Men's sizes
Key Features
Performance padding along the footbeds to prevent blistering
HeiQ Smart Temp clima management system maximizes breathability
Stabilizes your ankles and arches to help prevent injury
Specifications
Sizes: Available in 3 (Men's shoe sizes 8-12+)
Material: 85% polyamide/15% spandex
Compression: 20-30mmHg
Check Latest Price
Top Ski Pants Pick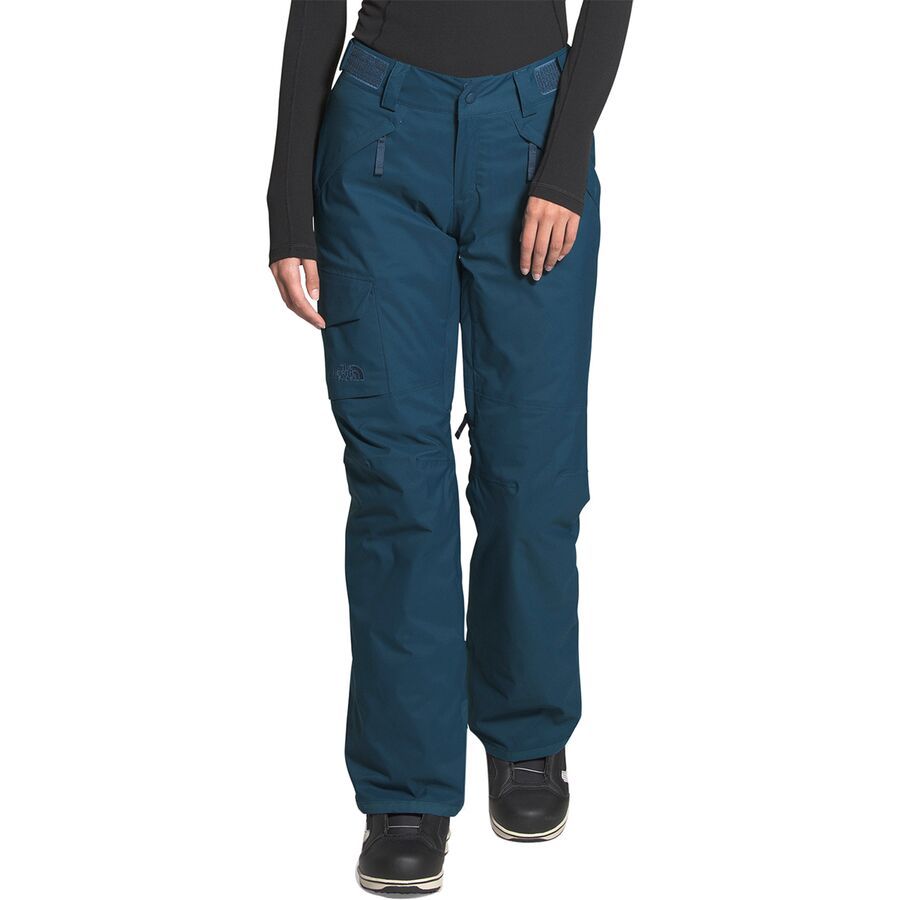 The North Face Freedom Insulated Pant
Ski and snow pants are the next necessary item on our ski trip packing list. Snow pants add protection from falls, protection against wind and water, and are targeted for superior movement and transition while navigating ski runs.
The North Face brand is always synonymous with quality, which is one of the reasons these are our top picks of the year. These pants are designed for comfort from difficult runs through your post-ski brews. The North Face Freedom Insulated snow pants are made with an outer DryVent membrane, Heatseeker insulation, and Chimney Ventilation for both moisture-wicking and heat-enabling dry warmth.
The reinforced kickpatches protect against abrasions and tears while traveling through almost any terrain and give confidence to the lifelong warranty. You'll fall in love with the StretchVent gaiters with gripper elastic, ensuring no snow powder finds its way into your layers. Added secure hand and cargo pockets ensure any essentials, especially snacks, remain close at all times.
Pros
2 zippered hand pockets, 1 cargo pocket
Lifetime warranty
Cons
More expensive than some competitors
Key Features
Available in 7 colors
Available in short, regular, and long lengths
DryVent membrane and Heatseeker insulation to stay warm and dry
Specifications
Sizes: Women's small-XL in short, regular, and long
Material: DryVent, 100% nylon
Check Latest Price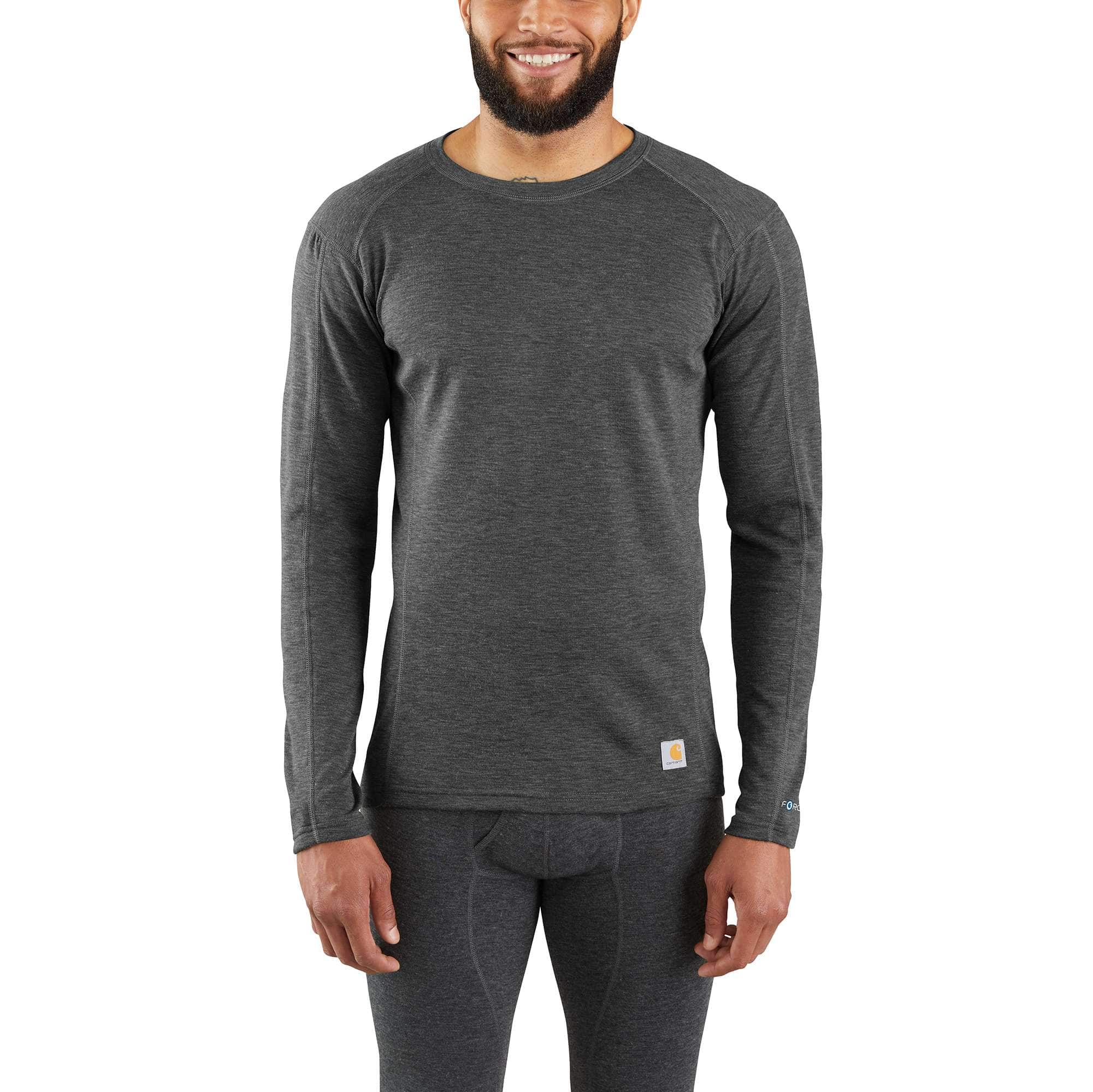 Top Goggle Pick
Sable Ski Goggles with Heated Graphene Anti-Fog Lens
Ski goggles are another prerequisite for a pleasant day on the mountains. Goggles protect your eyes from harmful UV rays reflecting off the snow and keep snow and grime from impairing your vision as you fly down the slopes.
These Sable Ski Goggles are our favorite adult pick for all levels of skiers and snowboarders. The 100% UV-protecting, anti-fog lens heats evenly to stop condensation from forming. The 10% VLT, or visible light transmission, rating means these goggles are best for sunny days. As an added bonus, they also have two battery-powered heating levels. Sable goggles are known for their durability, and these are no exception. The scratch-resistant coating on the lens ensures even the clumsiest will keep these goggles in good shape for years.
To view our full list of The Best Ski Goggles Of 2021, click here.
Pros
2 heating levels
90+ 5-Star reviews
Cons
May be too expensive for beginners
Key Features
10% VLT-rated lens
Over-The-Glasses design
Specifications
Size: Adult
7.48 x 4.37 x 3.78 inches
Check Latest Price
TurboSke Ski And Snowboard Helmet
As with any high-intensity sport, head protection is essential for all levels of skiers and snowboarders. Many ski resorts will rent helmets along with equipment, but it is often more cost-effective, not to mention cleaner, to purchase your own.
The TurboSke Classic helmet is our top choice ski helmet, as it's both a fraction of the cost of most leading brands and offers full noggin protection. This helmet is approved by both American and European safety standards. Many of the features this helmet includes are also found on the competitors' pricier models, including an adjustable ventilation system, quick twist size-adjustment dial, a removable liner, and ear pads complete with an audio storage slot.
The TurboSke Classic is available in five color options and three sizes, including a measuring guide for the perfect fit. Once returning from your ski trip, the earpads can be removed and the helmet can easily transition for use during warmer weather activities. Note that this model does not come with a storage bag, but overall, this helmet is an incredible value.
To view our full list of The Best Ski Helmets Of 2021, click here.
Pros
Inner liner is removable for washing
Excellent value
Key Features
Adjustable air-flow ventilation system
Goggle strap clip
Removable ear pads
Specifications
Brand: TurboSke
Weight: 1.2 lbs
Safety: Meets ASTM F2040 and EN1077 standards
Sizes: Small (20-21.65"), Medium (21.75-23.25"), Large (23.25-24")
Check Latest Price
Tecnica Ten.2 70 HVL Ski Boots 2020
While it is certainly not necessary to purchase your own ski equipment, like skis, poles, and boots, some may prefer it, especially regular skiers. The advantage of having your own boots is avoiding the annoying rental shops, ensuring everything is always a perfect fit, and avoiding cross-contamination from previous renters. Ski boots are also designed to mold to the wearer's foot, so having your own will ultimately be much more comfortable.
The Tecnica's Ten.2 70 HVL Ski Boots are some of our top picks this year. These boots have a polyolefin shell and cuff, a flex rating of 70, and four ratchet closures plus a hook-and-loop band near the top. The flex rating is closer to the soft side of the scale, versus stiff and firm, ideal for the recreational skier. However, if you're a Black Diamond mogul master, you may opt for a higher rating. The advantage of more ratchet clips is that these will stay more secure around your feet and ankles. Since ski boots can be a nuisance to put on and take off, these boots include Tecnica's Quick Instep Max technology to assist with this task.
Reviewers' consensus is the fit is accurate and comfortable, especially for the price. Some note that these boots run a bit more narrow than others, so keep that in mind if you have a wider foot. However, one experienced reviewer said she's been skiing for 21 years and the Ten.2 70 HVL ski boots felt like they molded perfectly to her wide feet, despite her being accustomed to ski boots with higher flex ratings.
To view our full list of The Best Ski Boots Of 2021, click here.
Pros
Quick Instep Max technology for easy on and off
Well-cushioned liner that molds to skiers feet
Cons
Some reviewers said these boots run narrrow
Price can vary by size
Key Features
Polyolefin shell and cuff
Flex rating: 70
4 ratchet closures
Specifications
Brand: Tecnica
Sizes: 25.5 to 30.5
Check Latest Price