All products featured on TravelAwaits are independently selected by our writers and editors. We may earn commission when you click on or make a purchase via our links.
Top Pick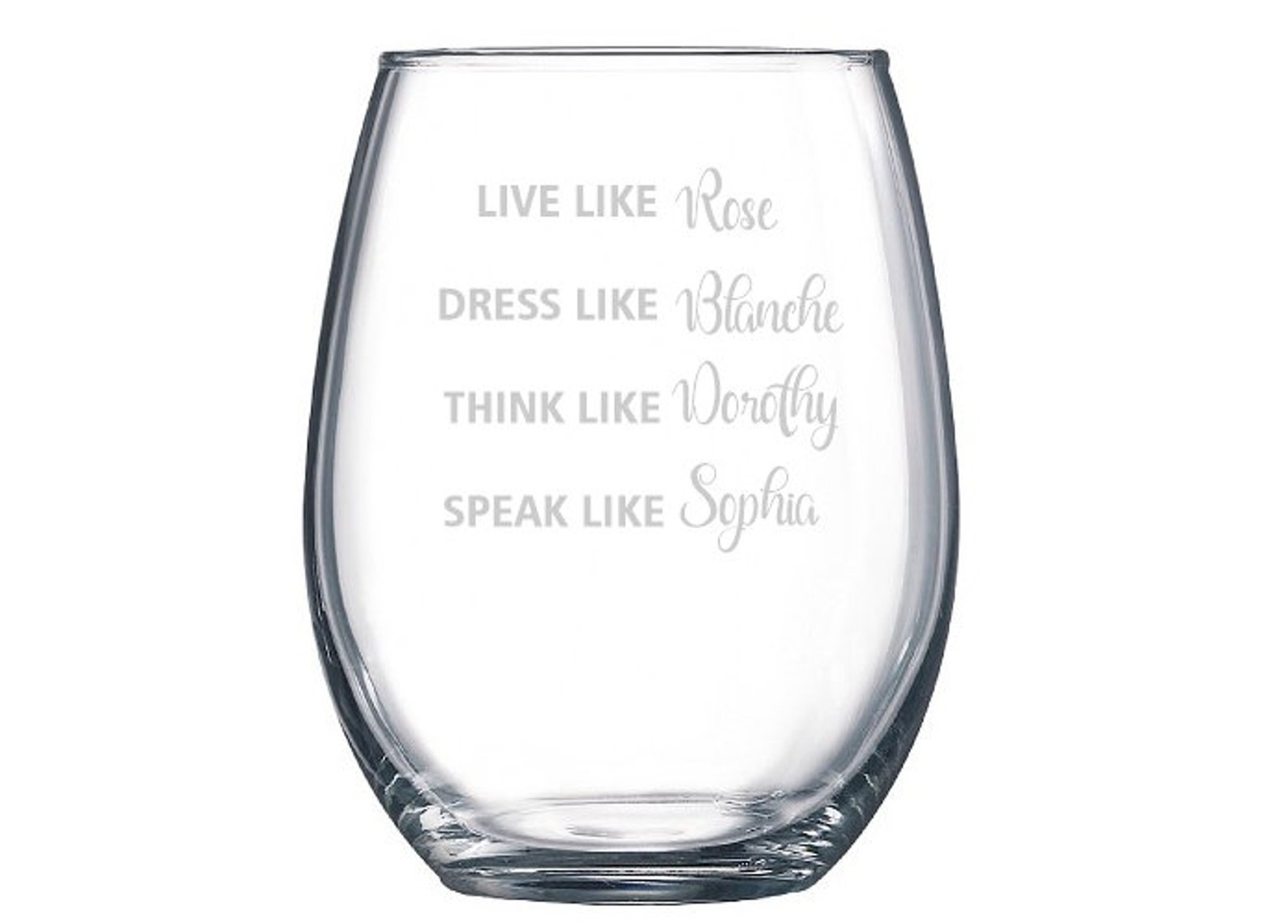 Check Latest Price
Do you know someone who lives like Rose, dresses like Blanche, thinks like Dorothy, and speaks like Sophia? (It's okay if that person is you, we won't tell.) This hilarious etched wine glass will be an instant favorite for the next happy hour or Golden Girls marathon. It is also available in a stemmed wine glass and whiskey glass style.
Check Latest Price
What is a nice new stemless wine glass without an appropriately themed coaster? This set of eight cork coasters features classic quotes from each of the leading ladies and is a great gift to spark instant nostalgia (sure to be followed by a Golden Girls binge).
Must Have
Check Latest Price
To be perfectly honest, this set of ceramic mugs featuring each Golden star was the inspiration for this list. These cheery mugs are perfect for sharing a tropical round of drinks, no matter the temperature outside. We recommend gifting this mug set to the Golden Girls fan who will most likely, in turn, invite you over to enjoy a drink and a few hours of the queens of comedy.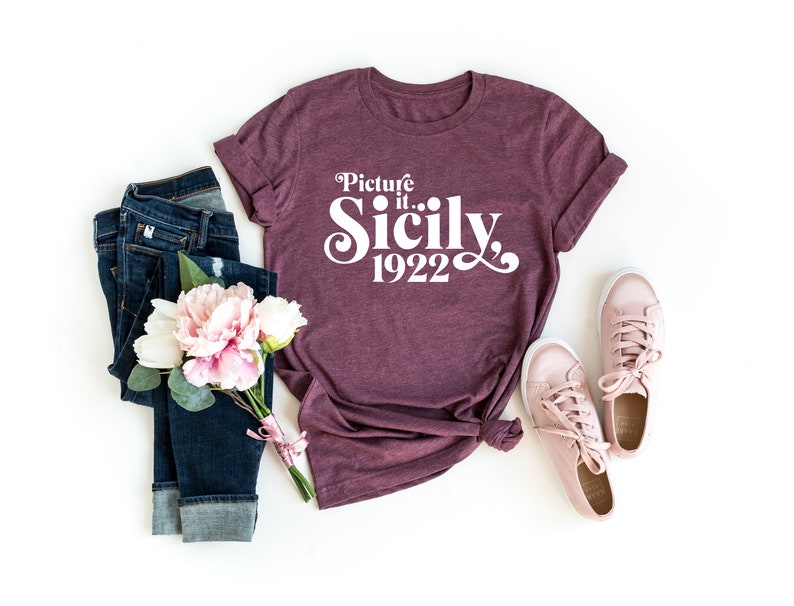 Check Latest Price
This super cute "Picture It. Sicily, 1922" t-shirt will be instantly beloved, thanks to the super soft, cozy material it is made of. The Etsy creation is available in 16 different colors, so round up your closest group of women and celebrate the iconic girlfriend group!
Also Consider
Check Latest Price
This gift will show the world (or room) who the most dedicated Golden Girls fan is in your group. The Golden Girls Trivial Pursuit game covers all seven seasons in its 600(!) trivia questions, and the trivia categories include "The Ladies," "Family Matters," "Who Said It?" "Men of the Night," "Locations," and "Words of Wisdom." We're partial to the "Who Said It?" category but recommend brushing up on the episodes prior to playing to master "Locations" and "Family Matters."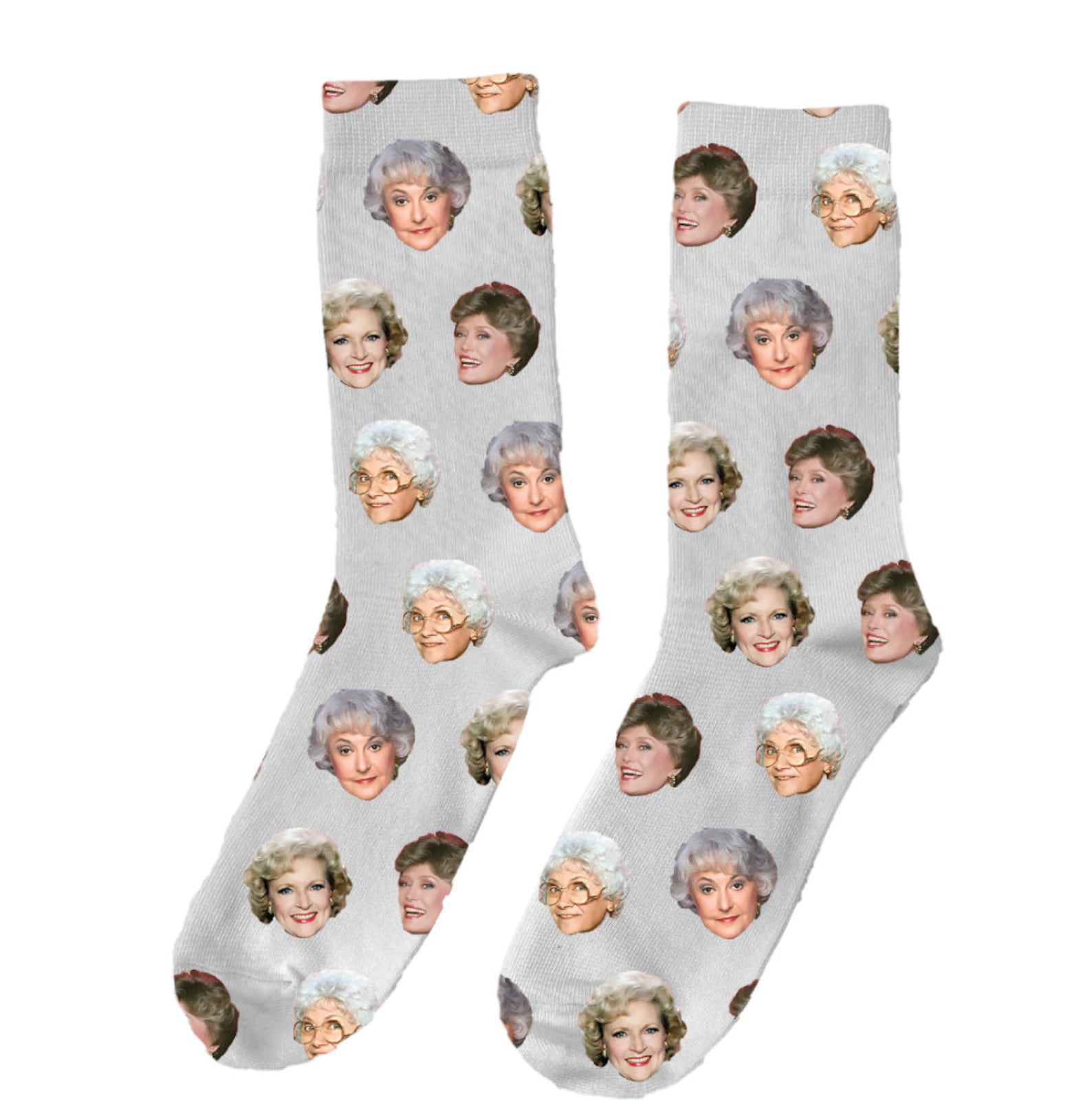 Check Latest Price
These face socks will bring the giftee an instant smile each time they put them on. Each leading lady's face is featured with their signature expression. Add a little extra sass and spunk to someone's step with this gift!
Check Latest Price
Golden Girls fans of all ages will truly appreciate this cookbook! It includes recipes for the women's signature drinks, appetizers, mains, salads, desserts, and everything in between. Of course, the book is full of photos and insider tips from the show. Whether your giftee is a chef or would simply appreciate a unique coffee table book, this will be a hit.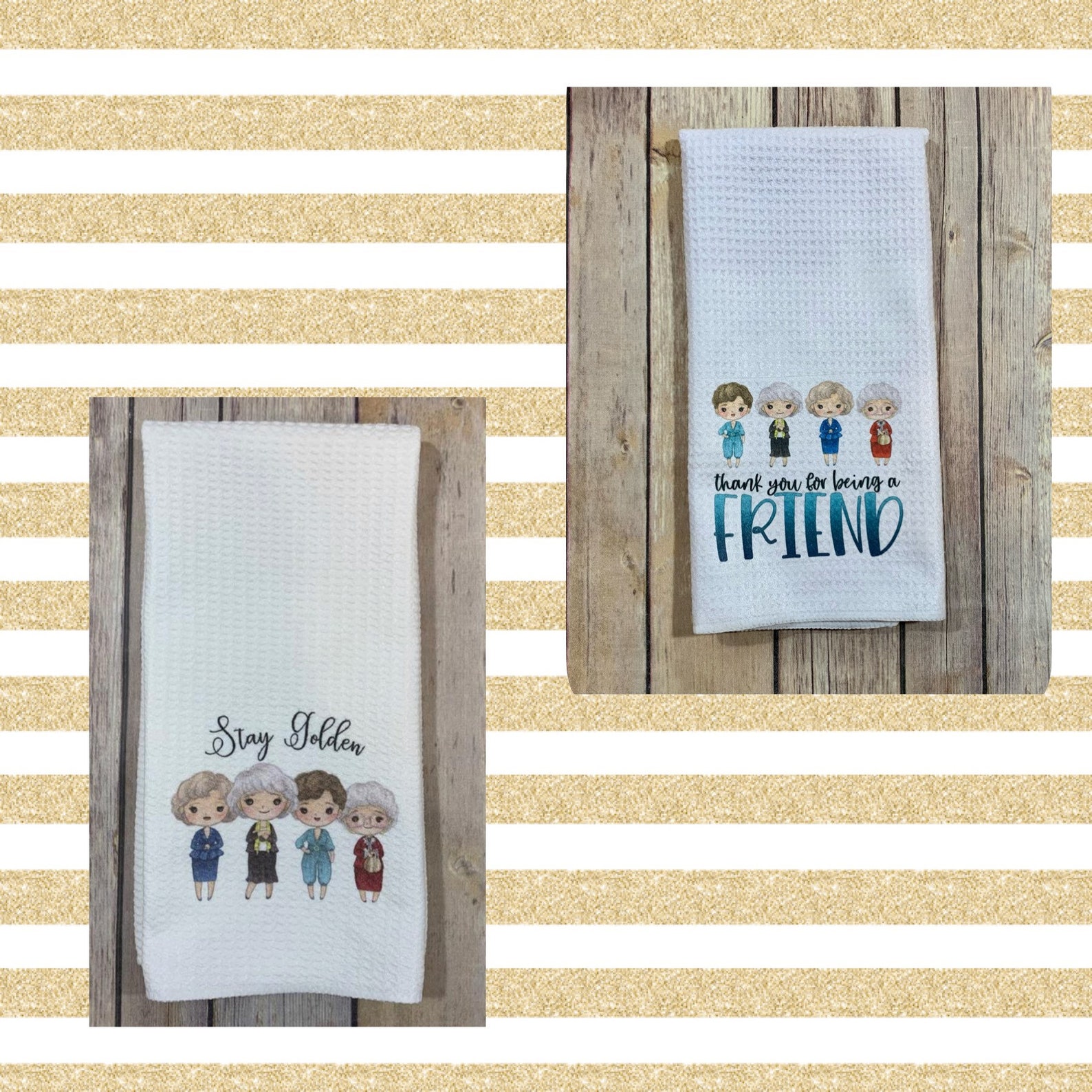 Check Latest Price
These "Thank You For Being A Friend" and "Stay Golden" dishtowels with cartoon drawings of all four women will instantly bring cheer to anyone's kitchen. Say thanks to the Golden Girls fanatic in your life with this thoughtful, and functional, gift.