All products featured on TravelAwaits are independently selected by our writers and editors. We may earn commission when you click on or make a purchase via our links.
Heated gloves may seem like an extravagance until you're outside in the cold and lose sensation in your fingers. Whether you are an avid skier or enjoy other winter sports, work outdoors, have restricted blood flow, or simply want to ensure you remain comfortable while venturing out during the winter, heated gloves are the accessory you need to stay warm!
Lowest Priced
Check Latest Price
The Spring Heated Gloves are the most budget-friendly gloves on our top list and are a great way to try heated gloves. Although cheaper than the competitors, these gloves still boast the must-have specs. They are waterproof, have three separate layers for maximum insulation, and are reinforced with leather for long-term durability. The gloves come with two battery packs, but please note, the batteries are not included.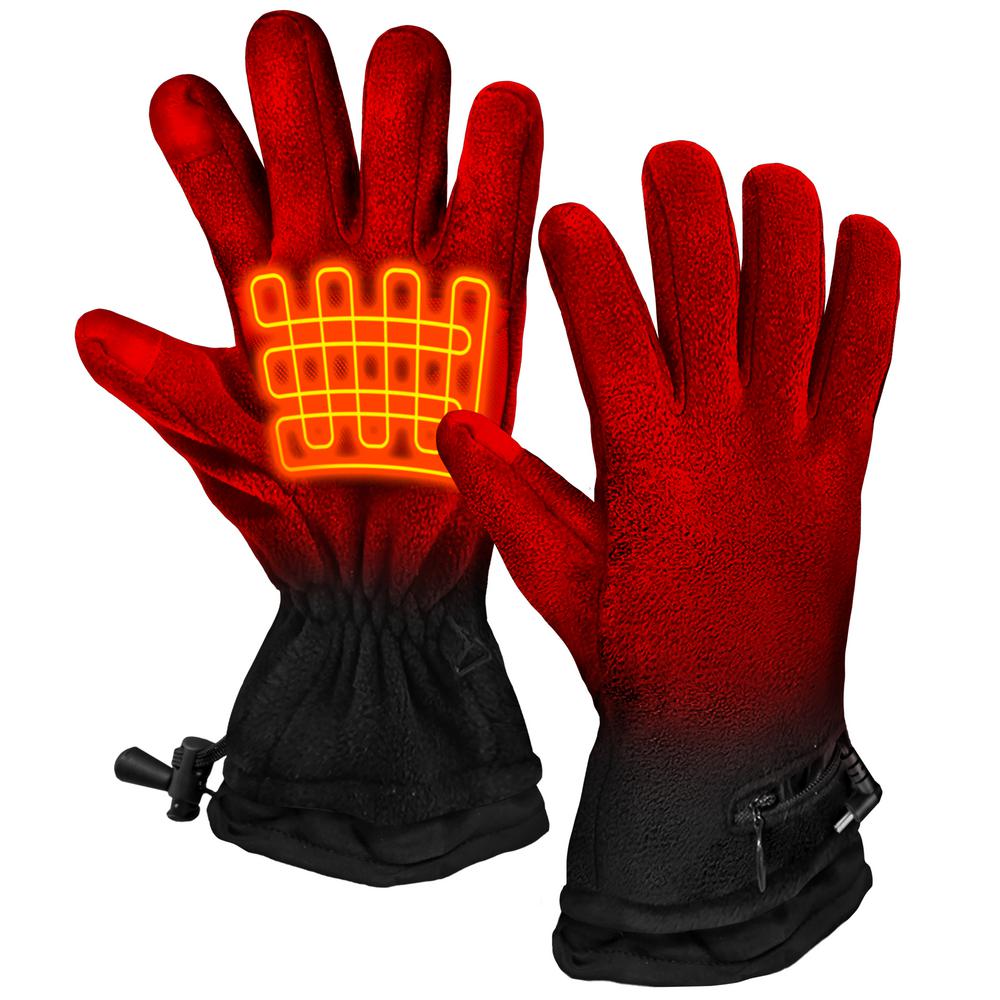 Check Latest Price
The ActionHeat Black Battery Heated Fleece Gloves are another excellent option for those not looking to break the bank. These gloves are also AA battery powered and have an easy-to-use on/off button for up to five hours of power. The material is their own Action-Flex which maximizes versatility and comfort without adding bulk. All ActionHeat products also use FAR infrared heating and ActionWave heat reflective technology. These fleece gloves are a great everyday accessory and are best suited for low-impact activities like walking the dog or driving in the cold.
Best Mid-Range Heated Gloves
Highest Rated
Check Latest Price
The Savior Heated Gloves are an Amazon bestseller! It's easy to see why when looking at the specs. These gloves come in seven different sizes to fit all hands, along with three different adjustable heat levels. The outer layer is 40 percent lambskin/ 60 percent polyester and is waterproof and wind-resistant for total protection. The inner later is pearl cotton insulation and houses the 2200mAh rechargeable batteries. These gloves ensure the full hand is heated within 30 seconds, including the often frozen-feeling fingertips. Savior Heat backs their products with a one-year guarantee and promises to replace any gloves until the customer is fully satisfied.
Check Latest Price
These chic yet functional Dr. Warm Heated Gloves are the ideal pick for both everyday activities and high-intensity outdoor adventures! Thanks to the enhanced-sensitivity conductive cloth on the fingertips, these gloves are fully touchscreen compatible. They are also completely waterproof with the moisture-wicking outer Lycra layer and FAN-TEX liner. The gloves come with a pair of 7.4V 26000mAh rechargeable lithium polymer batteries designed to heat your entire hand and fingers for 2 to 6 hours before a recharge.
Best High-Performance Heated Gloves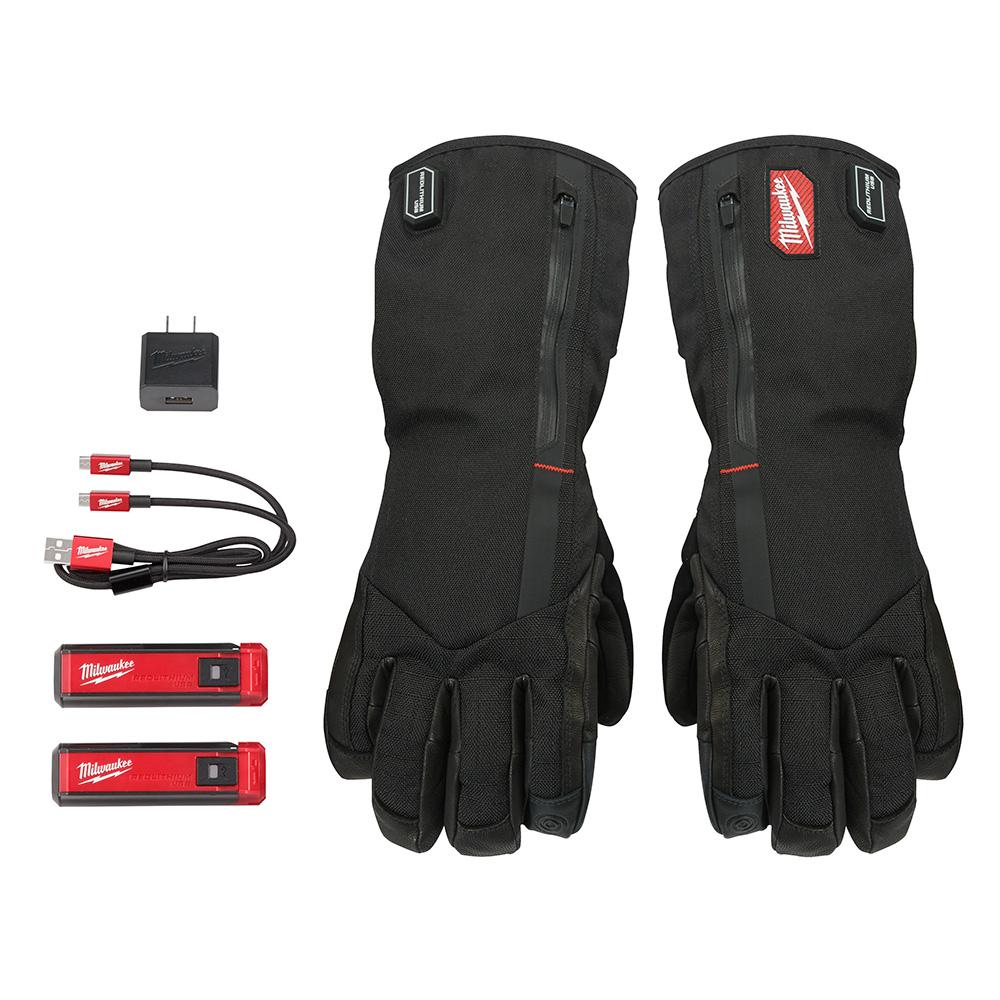 Check Latest Price
The Milwaukee Heated Gloves are designed specifically for those working outside in all weather elements. These gloves come with Red Lithium batteries for six continuous hours of warmth. The outer layer is made with durable Gridiron Ripstop polyester and functional leather palms and fingers. They also include Smartswipe on the index fingers to allow for smart device control. The Quick-Heat promises to warm both the hand and fingers three times faster than previous models. For the person who requires all-day warmth and ruggedness, the Milwaukee Heated Gloves are an excellent choice.
Check Latest Price
No electronics list is complete without an addition from Sharper Image! These water- and wind-resistant Battery Heated Gloves offer full-hand heating with micro carbon fiber heating panels on the palms and down through each finger. They have three levels of heat, which allow for heating up to seven hours. These gloves are also made with 3M Thinsulate insulation traps to maximize natural heat. They are designed to be protective without the bulk, making them the ideal gloves for daily activities.
Check Latest Price
The Sharper Image Wireless Warming Glove Liners are the only liners on this list. They are made of high-tech carbon fiber to be micro-thin and stretchable for a great fit under any glove. Like the other premium gloves, they have three different heat settings and provide up to five hours of warmth. It's noted that they can be worn as standalone gloves but are designed to be worn as liners to maximize the heat.
Best For Skiing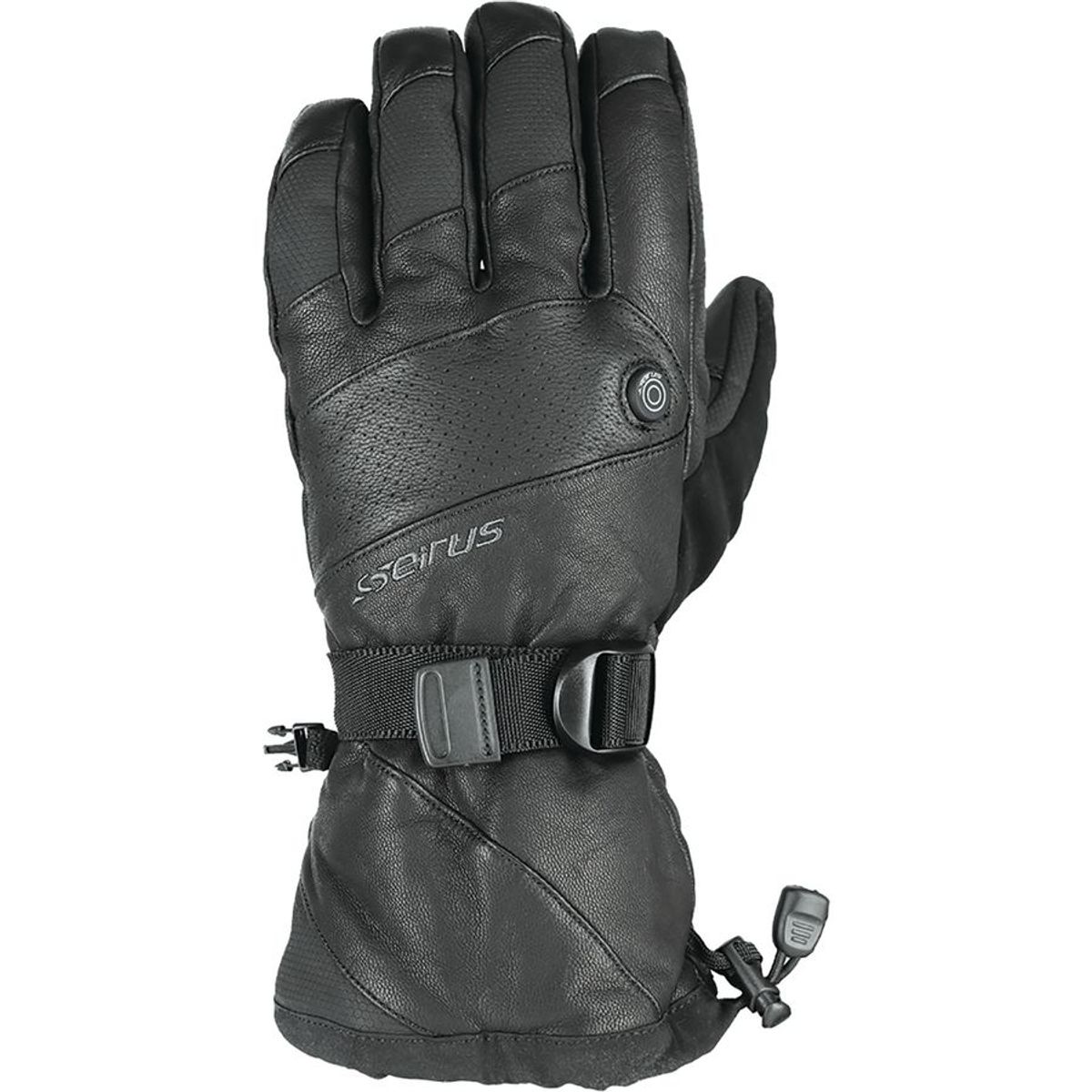 Check Latest Price
The Seirus Heat Touch Inferno Gloves are made to spend all day on the snowy slopes. They have built-in Heat Lock insulation to contain heat and the waterproof DryHand insert ensures hands remain dry. In addition, the Heat Touch system provides four different levels of heat for up to six hours of added warmth. These flexible and functional leather gloves are perfect for the avid skier or snowshoer.
Types Of Heated Gloves
There are two types of heated gloves: chemically heated and battery powered.
Chemically Heated Gloves
Chemically heated gloves are the gloves designed to hold a removable and replaceable hand-warming packet. The packets are designed to create a chemical reaction when exposed to air, oxidizing the iron inside. These can provide up to 8 hours of warmth. However, the packets are not reusable and will need to be replaced after each use.
Battery-Powered Heated Gloves
Battery-powered gloves are gloves designed to electronically heat hands using disposable or rechargeable batteries, depending on the model. They allow the wearer to select different heat settings and turn the heat on and off at will. The batteries connect to wires woven into the glove fabric to provide full hand and finger warmth.