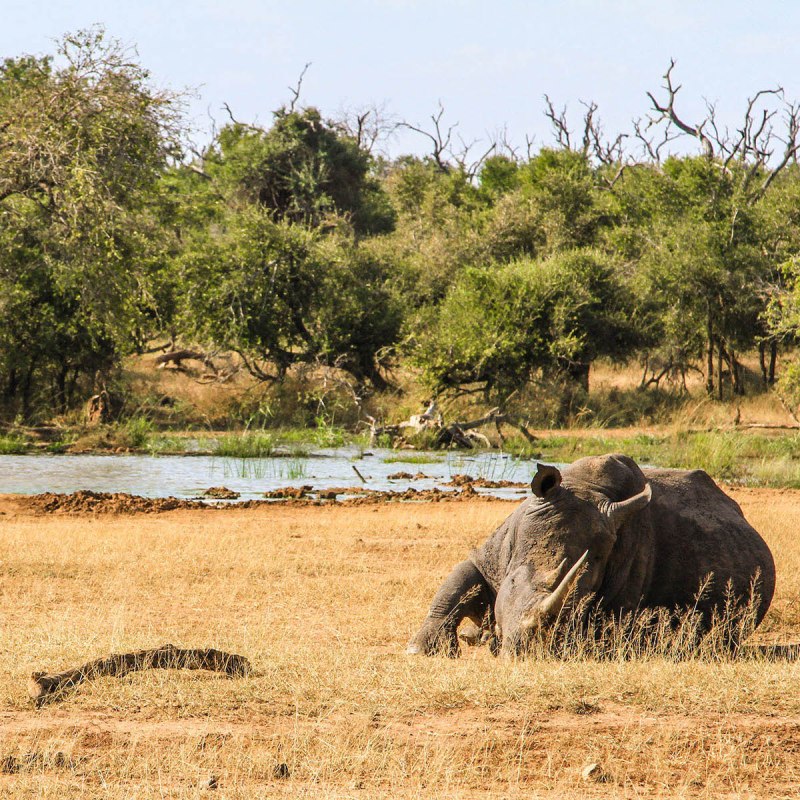 Encircled by the giant geography of South Africa and Mozambique, the tiny landlocked nation of Eswatini, formerly known as Swaziland, is Africa's last absolute monarchy and a hidden gem just waiting to be explored. Most travelers visiting Eswatini squeeze this diminutive kingdom into an African itinerary.
However, to really do Eswatini justice, you should consider staying for at least a week. This small, landlocked kingdom may be compact in size, but beyond its diminutive stature lies a land of diverse landscapes and cultural richness. As Eswatini celebrates 55 years of independence, it's begun to capture the imagination of travelers worldwide. It's time to discover this captivating country and its unique attractions. So, without further ado, here's my list of top things to do in Eswatini.
1. Cultural Experiences
Eswatini has some of the best cultural experiences in Africa. This tiny country with a big heart embraces and upholds its own unique and ancient traditions. When traveling through the kingdom, there are many opportunities to absorb the rich cultural heritage of the country. Visitors can get a better idea of traditional African culture through its spectacular festivals, which have not simply been resuscitated for the tourist dollar, but are the real deal.
The famous Umhlanga (Reed Dance) and Incwala are traditional ceremonies that involve tens of thousands of Swazi people and attract visitors from all over the world. The Reed Dance itself takes place in August and involves up to 40,000 unmarried Swazi women and girls who travel from their villages to take part in the 8-day event honoring the Queen Mother. This is one of the biggest and most spectacular cultural events in Africa and little can prepare you for the sheer scale of the pageantry. 
Traditional attire, ceremonies, and dancing are to be found throughout the country at all times of the year. A visit to a traditional village or homestead is not to be missed. Mantenga Cultural Village, a recreated homestead from around 1850, is one of the best. Mantenga is close to the Swaziland National Museum at King Sobhuza II Memorial Park.
2. Museums & History
Eswatini's thriving culture dates back centuries and a look at the country's history through some of its museums and historic places is well worth your time. Eswatini's national museum, Umsamo Wesive, was built in 1972 and contains exhibits of Eswatini's culture, history, and natural history.
The King Sobhuza II Memorial Park, a formal garden that stands immediately opposite the national museum, was built in 1982 after the death of King Sobhuza II (father of today's King Mswati III). A glass mausoleum preserves the spot where the body lay and a small museum displays documents from the king's long life with archive photographs and some fascinating nuggets of information.
A visit to Nsangwini Rock Art is another cultural and historical excursion for those who love to learn. A short hike down a slightly steep and rocky slope reveals paintings that are a fantastic example of prehistoric art and a local guide will tell you more about the meaning of the paintings.
3. Arts And Crafts
Eswatini has an impressive range of traditional arts and crafts, many of which can be found in top homeware stores and trendy boutiques around the world. You can find vibrantly colored basket ware, wood and stone carvings, glassware, exquisite candles, batik items, and jewelry — all uniquely Swazi. Two places travelers should visit are Swazi Candles and Ngwenya Glass. The candles are impressive with their various designs and patterns, making wonderful souvenirs. While at the glass factory, you'll have the opportunity to both watch the glass-blowing process and buy some of the fabulous pieces.
Next to Ngwenya Glass, there are numerous souvenir shops with handmade products from Eswatini, like jewelry and other products made from recycled paper, woven baskets, clothing, and delicious Swazi chocolate. Alongside Swazi Candles, you can also watch woodcarvers at work and purchase woven baskets, batik prints, carved masks, and jewelry. The Mantenga Craft and Lifestyle Centre offers similar fare, plus an opportunity to nip around the back and watch some of the artists at work.
4. Wildlife
The country is not large enough to offer a lot of big game experiences, but it has some 17 delightfully uncrowded protected areas that are home to a wide range of species, including the sought-after "Big Five." Lions and elephants are found in Hlane Royal National Park and both black and white rhino in both Hlane and Mhkaya Game Reserves. 
Game drives are very rewarding, but there are also opportunities to safari on horseback, mountain bike, or on foot; this even applies to the rhino, which can be tracked on foot. There aren't many places in the world where you can head off on a bike ride and encounter zebras or take a stroll to see the giraffe before settling down to a bush barbecue. But Eswatini is not all about the big stuff.
The country is also a paradise for birdwatching with around 500 species of birds recorded in the country, and some rare species of flora as well. Mlilwane Wildlife Sanctuary has a diverse offering of fauna, though it lacks the biggest of the animals, except for hippos. It's a great place for families and offers activities ranging from horseback riding and mountain biking to hiking, and you'll even have the opportunity to sleep in a traditional Swazi BeeHive Hut here.
5. Adventure And The Great Outdoors
The more adventurous travelers can enjoy the beauty of the Eswatini by partaking in some of the country's various adventure activities. Brace yourself for some white-water rafting on the Usutu River, caving in Gobholo Caves, or abseiling at Mantenga Waterfall or Execution Rock. Situated deep within the pristine mountain wilderness of the Malolotja Nature Reserve, the Malolotja Canopy Tour offers some of the most dramatic scenery you'll ever encounter. Another great way to explore Eswatini's landscapes is by mountain bike. There are popular, specific mountain bike trails in a number of locations, including Mhlambanyatsi, Hawane, Hlane, Malolotja, Mbuluzi, and Shewula in sanctuaries, parks, and reserves. Popular cycling excursions include cycling safaris at Mlilwane Wildlife Sanctuary, where the whole family can ride at their leisure and discover the local wildlife. For the more competitive, Imvelo MTB Classic is an annual event held every June at Mlilwane Wildlife Sanctuary.
Sibebe Rock, just north of Mbabane, is the world's second largest monolith (single piece of rock), after Australia's Uluru. Hulking over the surrounding countryside, it is also the world's largest granite dome rock. The 4,881-foot, 3-billion-year-old volcanic slab is at its best shortly after it rains, when the wet rock glistens silver and streams of running water pour over the rock face. Community guides operate hikes that can be arranged at nearby lodgings and at the summit are sculpted boulders, granite slopes, and secluded forest clefts with trails leading to caves and waterfalls.
Along the border of Mozambique is a string of dramatic and rugged volcanic hills known as the Lubombo Mountains. The 1,968-foot hills in Eswatini are just a small section of the 500-mile-long range that stretches as far north as Kruger National Park in South Africa. The region is home to the new initiative known as the Lubombo Eco Trails, a network of hiking, cycling, and four-wheel-drive tracks linking a number of community-based enterprises, such as eco lodges and cultural attractions. The centerpiece of the collective is the Shewula Mountain Camp, the first community eco-tourism project in Eswatini, with a stunning vantage point and views across this remote region of Africa.
Guided Tours In Eswatini
The nature reserves in Eswatini are well known for their excellent self-guided hiking trails, with paths and trails in many locations across the country, allowing for hikes lasting from just a couple of hours to multiple days in duration. If you are interested in taking a hiking tour or exploring the country's stunning landscape on foot, Eswatini has a number of local operators who can assist. Vaya Trails and Dust and Boots are specialist hiking tour operators, whilst All Out Africa offers day and multi-day trips with various accommodation options available for a range of fitness levels and group sizes. Alternatively, the hiking section of Eswatini Tourism's website has an extensive list of hiking activities.
Adventurous travelers looking for an adrenaline rush in the mountains can add quad biking tours to their itinerary. This fun activity is available at Umushi weNkosazane Resort and Spa — close to Hawane Nature Reserve and the entrance of Malolotja Nature Reserve. For something a little more leisurely, Royal Swazi Spa in the Ezulwini Valley and Nkonyeni Golf Estate to the south are home to the country's best golf courses; both with 18-hole championship courses and scenic views for golfers to take in as they travel the course.
Eswatini really is "Africa in a nutshell." It's equally equipped for thrill seekers, safari lovers, or culture enthusiasts. The variety and range of activities available in the country is quite remarkable; the Eswatini Tourism Association has an incredibly comprehensive website packed full of information to help you plan your visit. The tiny African nation of Eswatini took me completely by surprise. Visiting Eswatini had never really been that high on my bucket list, but it really should have been!