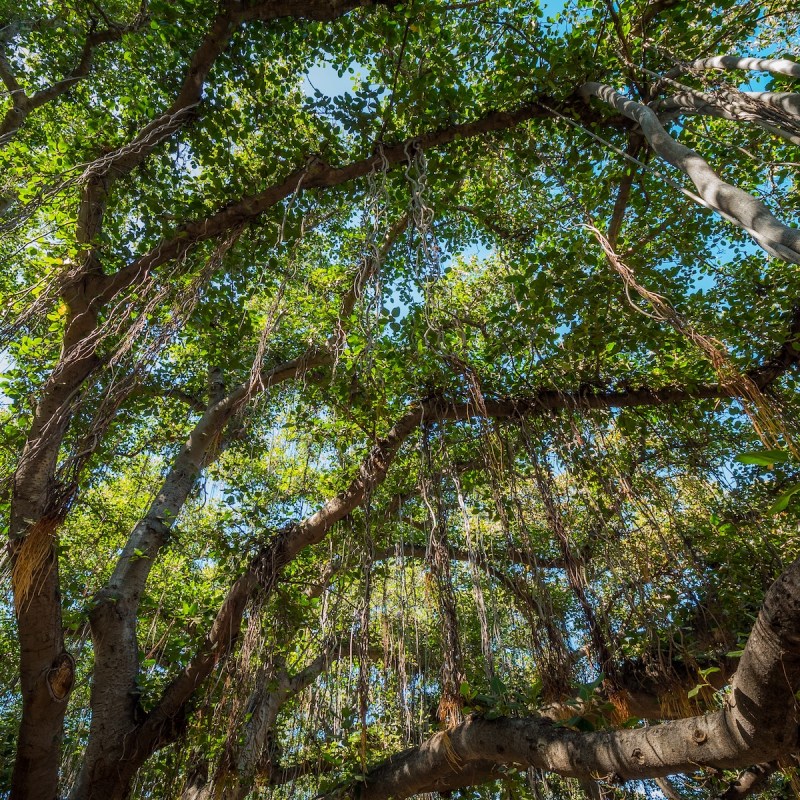 If you are a tourist and you travel long enough, the chances are pretty high that you will run into some type of natural disaster that affects your plans. Hurricanes or monsoons in the hot tropics; tornados in parts of the world where they occur; earthquakes — or even volcanoes — in seismically active areas; they can all happen with little or no notice and make an impact on your journey.
Occasionally, an unnatural event can occur. In this case, horrific and deadly fires recently struck the island of Maui, Hawaii, and totally destroyed the historic and beautiful city of Lahaina. An exceptionally dry winter, compounded by unusually high winds blowing in from an offshore hurricane, incinerated a brush fire in the center of the island and blew it west to ignite the town. Initially, it was isolated to a small brush fire, which was deemed contained. But the fire reignited, and within a few hours, it destroyed over 2,000 buildings and took over 100 lives. The fire was so swift that many residents were forced into Lahaina Harbor and were later rescued by boaters and the Coast Guard.
Fires can be unpredictable, but as global warming and unusually high planetary temperatures become more normal, these types of events may become more common. In Lahaina, the Tsunami (or tidal wave) Warning System was not used — to much criticism after the fire — while the speed of the fires left many to run with little more than the clothes on their backs.
My Hawaii Connection: Past And Present
My wife and I are nomadic travelers, and for over 25 years, I have owned a timeshare a dozen miles north of Lahaina. Earlier in 2023, I said to my wife, "I have not visited the property for 6 years, and you have never been there with me, so let's arrange our itinerary around a trip back to the U.S. and to Hawaii."
And that is what we did.
I then had to figure out our next steps, and since we wanted to get back to the Far East, we found a repositioning cruise leaving from Honolulu 17 days after our stay, terminating in Sydney, Australia. We used Hawaii as a layover between Europe and Asia. For us, Lahaina was not a vacation, per se, but a place to rest before our lives took on a new direction. The fire changed everything and it was not until the week before that we knew we could go undeterred. But we wondered, "How would we be received? Did we even want to go, and if we did, would we be welcomed?"
How The Hawaiians Reacted To Visitors…
The wounds from the fire that took place just 6 weeks before our trip were still raw to the residents of Maui. With so many lost homes, the residents were moved from one temporary residency to another, and the messages we got prior to our arrival were mixed.
Some said, "Stay away, let us get our lives together," while others said, "Visit Maui, but be respectful of our pain. And stay away from the west side." Business owners were especially conflicted since they were losing money every day, while many of them had no home to return to.
The fire was costing the island an estimated $9 million in losses daily, and the governor set a random date of October 8 for things to "open up" and allow unfettered access to the island. Many took issue with that date and thought it was too early. They were especially insulted by "looky loos" taking pictures of the carnage and posting selfies online. The main road in Lahaina, Front Street, was off limits until the week before we left due to concerns about toxic chemicals and carcinogens. The EPA deemed it a "Hazardous Area," and when the town allowed residents in on September 25, it was done under strict regulations and supervision, and residents were encouraged to wear masks for protection.
Lahaina: Not Just A Tourism Spot
Many of us know Lahaina as a quaint seaside village with hundreds of shops, art galleries, and restaurants. One of the natural landmarks is affectionately called "The Lahaina Banyan Tree." It is one of the biggest of its kind in the world and takes up a city block. With beautiful "stringers" extruding from its branches, they are held in place by those props as well as man-made supports that keep lower limbs from falling. That tree, which was severely damaged, appears to have survived and is under round-the-clock attention by arborists and volunteers who are tending to its survival. New shoots are now starting to show. The expression the island has created — "Maui Strong" to show their commitment to survive the crisis — is represented by the Banyan Tree.
But the town is more than a tourist destination and is one of the most historic cities in the state of Hawaii. King Kamehameha I, the first king and ruler of Hawaii, built his first royal palace there in 1810. He is credited with unifying the island chain over several years and amongst much bloodshed. All islands were eventually brought under his rule.
Over the following decades, the town became a maritime merchant center with 400 ships coming through the harbor every year. With these ships came new immigrants from America, the Far East, and many other places. Hawaii became a haven for survivors who left for a better life.
What that "better life" looks like going forward is uncertain.
The Present
The August 8 fire was unprecedented and is considered to be the worst firestorm in U.S. history in terms of casualties. Buildings and historic structures — including the oldest house on the island, the Baldwin House built in 1834, and the famous Plantation Inn built in 1901 — are now ashes and rubble.
"Supporting our local businesses is not just a matter of commerce; it's a commitment to the very heart of our community," said the Maui Office of Economic Development. But during our week there, we found most of the businesses still closed.
Rebuilding The Past
"How do you rebuild an entire city that is over 200 years old?"
It's a rhetorical question, but a real one as well, and the controversy and realities of recreating the past are bandied about. This is not an isolated incident since many ruins, churches, and buildings of all ages have been painstakingly rebuilt over the decades.
For the past 40 years, many of the historic city buildings have been measured down to the quarter inch and architectural renderings to rebuild them are available. But is it the "right" thing to do?
How You Can Help
Should you visit Maui at all? Or just stay away from the west side?
That seems to be the logical conclusion and the official word coming from the top. The tourism and hospitality industries are encouraging people to visit the island but stay elsewhere in unaffected areas.
Almost $6 billion has been paid out by FEMA for the survivors, but the total damage to the island may be double that. Kihei and Waimea on the southern shores are fully operational. The "upcountry" towns of Pukalani, Makawao, Kula, and Haiku are beautiful alternatives, full of tradition, and considered "Cowboy Country." The Road to Hana, usually cluttered with cars, will be easier to access for some time, while the tourism funnel fills up again. Rental cars are abundant and many sit idle.
Many major events in history have an iconic symbol. The Liberty Bell from the American Revolution and the raising of the flag at Iwo Jima from WWII are just two of them. The Lahaina Banyan Tree will be watched closely and prayed upon, like a newborn in an incubator. That symbol will rally the people of Hawaii and certainly the people of Lahaina. The residents will also pray to Pele, their goddess of volcanoes — and fire — to ask her for forgiveness and help. Resistance can be overcome and Mother Nature, with all its devastation, can be rebuilt. For me personally, as a fan of Maui for many years, I pray that that tree comes through.
If you have a threatened or jeopardized trip due to a natural disaster, look at each situation as a unique one. Would you be in danger? Is the inconvenience worth the risk? Sometimes entire areas can be damaged turning a pleasure trip into a disaster.
We travel for different reasons. Maybe for pleasure as tourists; others on business; and then, there are nomads of all kinds, digital and analog, like us. If you travel long enough over the years, there is a good chance you may run into some event that gives you pause. Be objective and use your instinct as well as common sense.