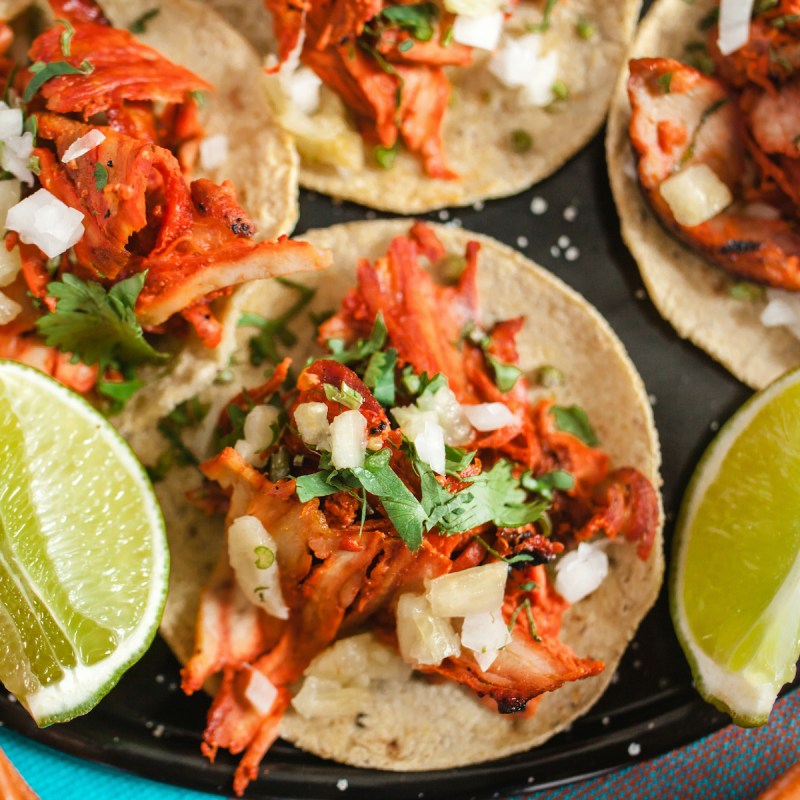 From the ethnic diversity of North America comes a dizzying array of culinary choices. While there are endless restaurants serving fabulous food throughout the continent, a vibrant street food scene has emerged in recent years offering innovative and inexpensive dishes worth lining up for.
Ready to chow down? Here are four of the best street food cities in North America, along with recommended yumminess to try when you are there.
1. Vancouver
Vancouver is a truly unique city with a little bit of everything — ocean and mountain views, world-class amenities, and the mildest climate in all of Canada. It is no wonder real estate prices here are through the roof.
Being a true melting pot of many cultures, residents and visitors in Vancouver are fortunate to have almost any type of cuisine imaginable, both in restaurants and on the street. You will find the highest concentration of food trucks downtown. Here are two favorites to check out.
Disco Cheetah
This truck proudly proclaims, "Baby, we've got Seoul," and takes fusion food in a totally unexpected direction — Korean grill with a Mexican twist. It is a winning combination, as hungry customers have been standing in line for inventive dishes, like beef bulgogi tacos and sweet tofu quesadillas, since 2014.
Chickpea
As the name suggests, the original concept for this food truck started with the simple idea of bringing authentic hummus to Vancouver. The vegan menu has since expanded to a profusion of plant-based Mediterranean dishes. Order the shawarma salad then add chickpea fries that are so tasty you may never look at a potato again.
2. San Francisco
San Francisco is a street food paradise — with stalls, carts, and roaming trucks all over the city — boasting a wide range of delectable dishes. SOMA StrEat Food Park, the Ferry Building Marketplace, and the Mission Community Market bring a collection of vendors together for maximum choice and convenience.
Give that diet you're on a timeout and dig into the fab meals served by these fab food trucks.
The Chairman
You don't have to go to San Francisco's Chinatown or Japantown for authentic Asian cuisine. This eye-catching red and white truck is known for its bao buns. Try the miso-spiked pork belly or the spicy chicken with toasted sesame puree.
Roli Roti
Trucks from this award-winning eatery all over the city serve the most deliciously tender rotisserie meats you have ever tasted. You can't go wrong with either the chicken or pork loin. Add a serving of heavenly potatoes cooked under the rotating spit and drenched in meat juices.
3. New Orleans
Foodies flock to New Orleans restaurants for the renowned Cajun and Creole cuisine that originated there. This southern gem has been a bit late to the street food party, but in recent years, the trend has been flourishing. Explore beyond the French Quarter to enjoy these outstanding choices.
La Cocinita
This food truck's name may translate as "Little Kitchen," but it serves up big flavors from all over Latin America. Build your meal any way you want because whatever you put together will be delish. Maybe start with a Venezuelan arepa (cornmeal patty), then pile on the protein, extras, and one of seven different sauces. Or go for vegetarian options like roasted sweet potatoes and black beans.
Copeland's Mobile Kitchen
Al Copeland started a little fried chicken joint called Popeye's in 1972 that today has over 3,400 locations in 25 countries. He followed that success with Copeland's restaurants that have been going strong since 1983, and now, a food truck serving Cajun and seafood classics roams the streets of New Orleans, too. Shrimp po'boys, crawfish cheese fries, and pulled pork tacos all pack a flavorful punch.
4. Mexico City
The title of the hit movie Everything Everywhere All at Once is a great description of Mexico City. This sprawling metropolis of over 22 million people is a crazy quilt that, depending on where you find yourself, can be congested, hectic, peaceful, gritty, or sophisticated.
Like the movie, street food is everywhere. Forget about fajitas and chimichangas of the neighborhood strip mall variety. Here, you will experience flavors so revelatory that your taste buds may faint!
Recommending individual stalls is useless because you will never find them. Just look for a busy place with a line of people and order these suggestions:
Tamales
The most popular choice in Mexico City for a street food breakfast, the tamal is made from corn masa, usually filled with chicken or pork in a red or green mole, then wrapped in a corn husk. The dish is traditionally enjoyed with atole — a hot corn-based drink flavored with vanilla and cinnamon.
Tortas
This Mexican version of a sandwich is made with toasted telera bread, or a bolillo roll, and filled with anything. Popular options are chorizo, melted cheese, roasted pork, carnitas, avocado, jalapenos, and beans. A light snack this is not.